Famously called 'The Modern Magnate of India', Noida, is contemporary and exotic in its ways. Imagine being in a place that is a well-planned metropolis. Noida has been continuously ranked as the best city in Uttar Pradesh, especially for housing and infrastructure. Several areas in Noida have serene greenery. Therefore, it is considered to be India's greenest city with nearly 50% green cover. This number is the highest for any Indian city.
With its cool green spaces and luxurious urban locales, Noida is also an employment hub. The plush malls and marketplaces attract young talent. The city has a lot to offer in terms of better opportunities and a standard of living.
Noida has the highest per capita income in the National Capital Region (NCR). It also has top places to visit if you have guests over, like shopping centers, cafés or malls.
So, if you are looking to spend some close moments as couples together, here is a string of the best places to look forward to for those cherishing times.
1. Romantic Private Places for Couples in Noida
For those mesmerizing cozy moments together, don't forget to stop by some of the best romantic private places for couples in Noida.
1.1 Sector 18 Social, DLF Mall of India

Eclectic Ambience
Social has a vibrant ambience with the most unique décor. With comfortable seating, it's known for its casual yet exhilarating atmosphere.
Diverse Menu
Social offers a diverse menu with lots to choose from, be it Indian or international dishes. Their innovative cocktails are also quite popular.
1.2 Imperfecto – Gardens Galleria

Chic Décor
Imperfecto is quite well-known for its chic and rustic decor. The Gardens Galleria outlet has an enchanting setting.
International Cuisine
Imperfecto usually offers a great mix of Mediterranean, Italian, and Spanish cuisines. The menu may include a variety of tapas and other shared plates.
1.3 Gravity

Relaxed Vibes
Gravity, being a lounge and bar, is an upbeat place with a more relaxed atmosphere. It features comfortable seating, dim lights, and suave stylish interiors.
Drinks & Appetizers
Gravity has lots on the menu with an array of drinks, cocktails, and possibly some finger foods or appetizers.
1.4 Barish Moon Bar and Brewery

Casual Ambience
Barish is super stylish but reinvents itself effortlessly; from a place offering a fine dining experience to a relaxing cabana lounge. It can also become a private dining space to celebrate a special occasion.
Delectable Cuisine
Barish brings you a hearty meal full of magnificent delights and a romantic vibe. It has a delicious menu lined up for its customers.
2. Perfect Places for a Romantic Meal in Noida
It is said that the way to a man's heart is through his stomach but in the contemporary world, a romantic meal for the two is the perfect moment of bliss.
2.1 Lavaash by Saby

Elegant Decor
Lavaash by Saby is known for its elegant and romantic ambiance. Bohemian-style locale serving light Armenian dishes in a colorful, airy venue with patio seating. The restaurant has a chic decor with comfortable seating, making it an ideal place for a romantic meal.
Scrumptious Cuisine
Lavaash specializes in Armenian and Bengali cuisines. There are unique and flavorful dishes on the menu including a variety of kebabs, seafood, and vegetarian options.
Address: H-224, 1st Floor, Lavaash by Saby, Ambience Mall, Sector 63, Noida.
2.2 Olive Bar and Kitchen

Rustic Ambience
Olive Bar and Kitchen is famous for its charming and rustic ambience. The restaurant often features outdoor seating surrounded by greenery, creating a tranquil and romantic atmosphere.
Mediterranean Cuisine
Olive has a Mediterranean-inspired menu with a focus on fresh and high-quality ingredients. The menu includes a variety of salads, pastas, and grilled dishes.
Address: DLF Mall of India, Plot No. 2, Ground Floor, Tower B, Cyber City, Noida.
2.3 Zizo

Chic Ambience
Zizo has a contemporary and stylish setting for a suitable romantic dining experience. Get ready for a cozy and intimate atmosphere!
Delectable Cuisine
Zizo specializes in Lebanese and Mediterranean cuisines. You will be delighted by a menu with a variety of mezze, kebabs, and other Middle Eastern delights.
Address: Gardens Galleria Mall, Sector 38, Noida.
2.4 Bohemia

Vibrant Ambience
Bohemia is rightly known for its cool and artistic ambience. The restaurant has an attractive multi-hued decor, creating a colorful yet intimate setting for a romantic meal.
Fusion Food
Bohemia typically offers a fusion of global cuisines, including Indian, Italian, and Continental. The menu has a mix of innovative dishes.
Address: Gardens Galleria, Sector 38, Noida.
3. Exciting Shopping Malls for couples to Visit in Noida
If you are looking to check out the latest brands and offers, eat, and enjoy each others' company, there are some groovy activities to do here.
3.1 The Great India Place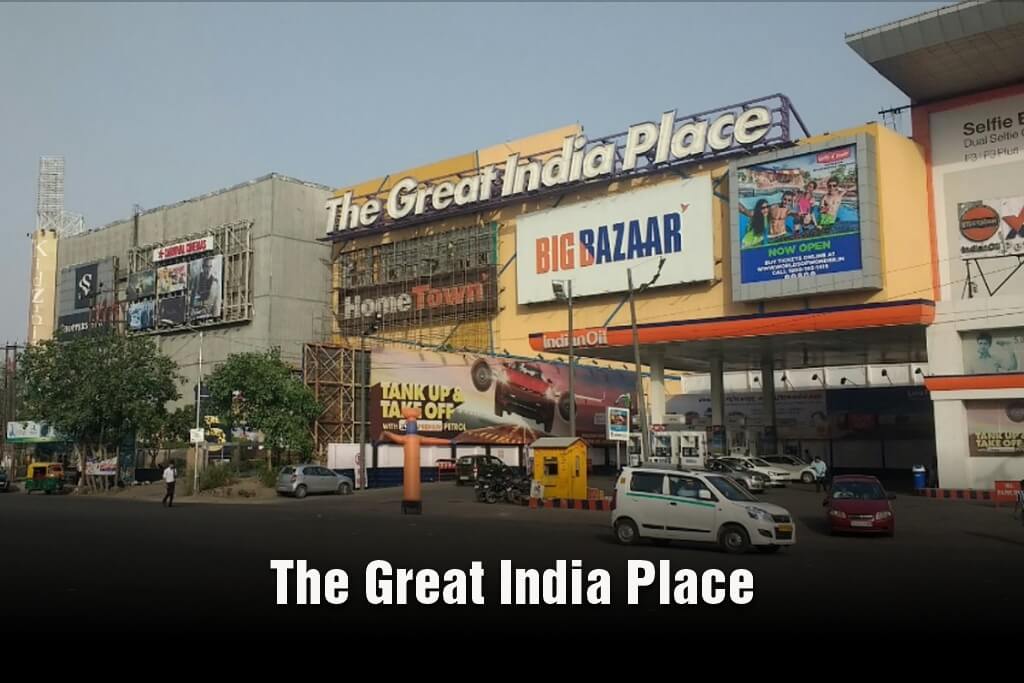 The Great India Place (TGIP) is one of the largest malls in Noida. It is a popular destination for shopping, entertainment, and dining.
Assorted Shopping Options
TGIP houses a wide range of national and international brands, offering diverse shopping options for fashion, electronics, home decor, and more.
Entertainment
The mall has an indoor amusement park called Worlds of Wonder (WOW), which includes exciting rides and attractions.
Appetizing Food
TGIP has many restaurants and cafes serving diverse cuisines, making it a great place for couples to enjoy a meal.
Timings:

The Great India Place is open from 10:00 a.m. to 10:00 p.m. during weekdays.

Entry Fee:

There is no entry fee to enter The Great India Place.

Nearest Metro Station:

The nearest metro station to The Great India Place is the

Noida Sector 18 Metro station.
 3.2 The Grand Venice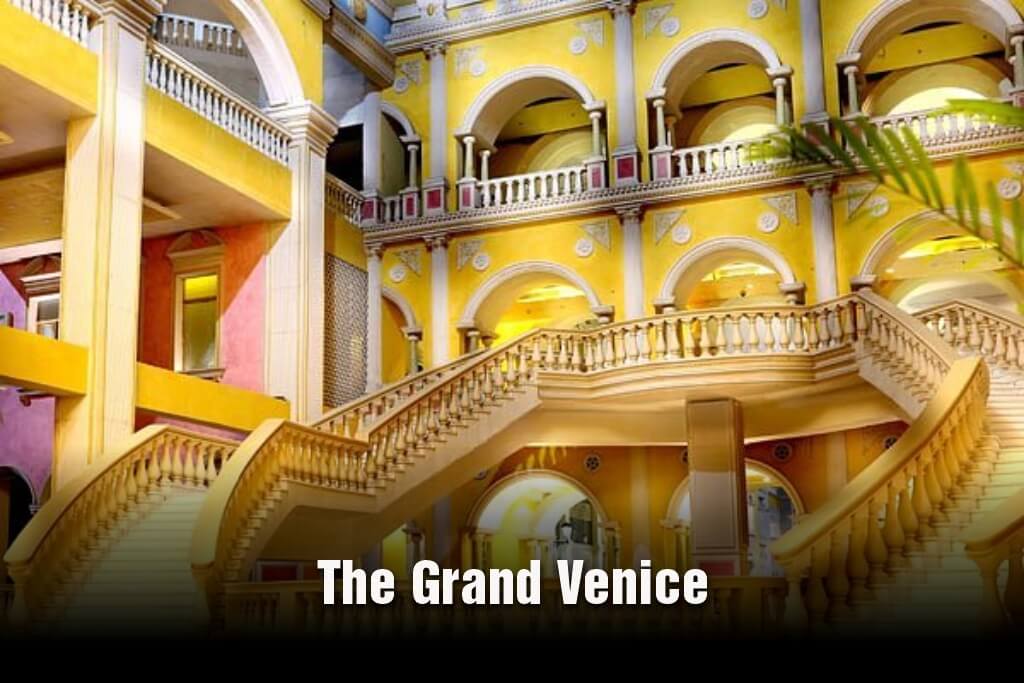 The Grand Venice is known for its flawless architecture inspired by the city of Venice in Italy. Don't forget to experience a regale and immersive shopping experience here.
Upscale Shopping Experience
The mall offers a heady mix of high-end brands, boutiques, and popular retail stores.
Entertainment
The Grand Venice often hosts several events around the year. It also has many entertainment options like a cinema complex. So, get ready for a 360-degree turnaround in entertainment.
Food Galore
There are various dining options within the mall, ranging from fine dining to casual eateries.
Timings:

The mall is open every day from 11:00 a.m. to 11:00 p.m.

Entry Fee:

There is no entry fee to visit The Grand Venice Mall.

Nearest Metro Station

: The nearest metro station to The Grand Venice Mall is

Pari Chowk

, which is located on the

Aqua Line

of the Delhi Metro.
3.3 DLF Mall of India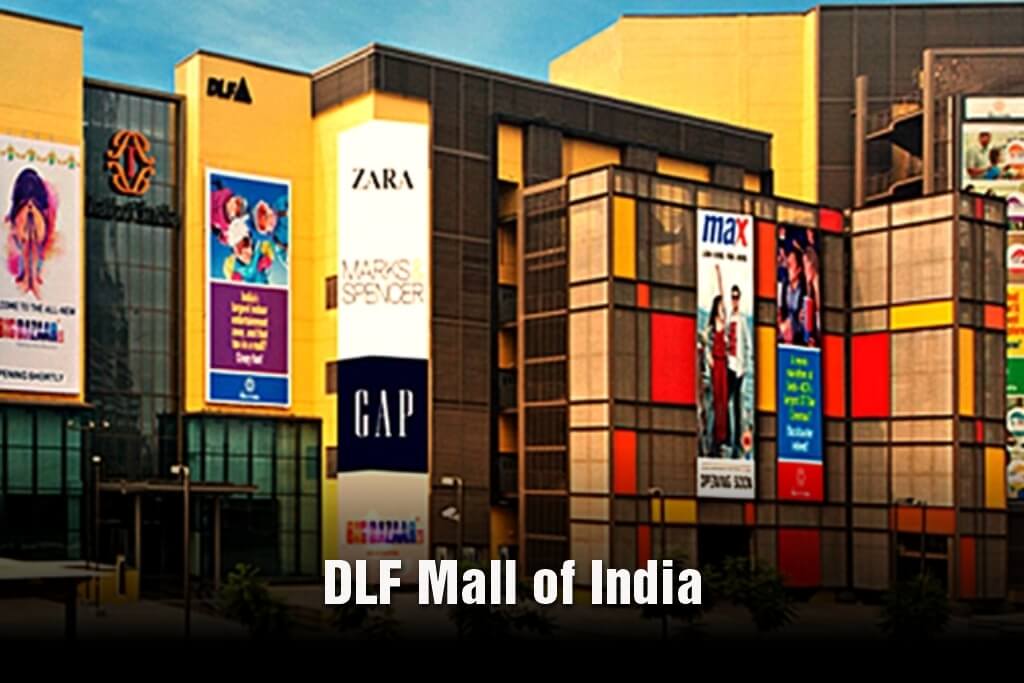 DLF Mall of India is one of the largest shopping malls in India, located in Sector 18, Noida. It boasts a diverse range of stores and entertainment options.
Array of Brands
The mall houses a wide array of brands, including both international and domestic. So, splurge and enjoy!
Entertainment
DLF Mall of India has a string of entertainment facilities, including a multiplex cinema, and gaming zones. It also organizes numerous events and performances.
Varied Food Options
The mall has a plethora of dining options, from casual cafes to upscale restaurants, catering to various culinary preferences.
Timings:

DLF Mall of India is open from 10:00 a.m. to 10:00 p.m. every day of the week.

Entry Fee:

There is no entry fee to enter DLF Mall of India.

Nearest Metro Station:

The nearest metro station to DLF Mall of India is the

Noida Sector 18 Metro Station

.
3.4 Logix City Centre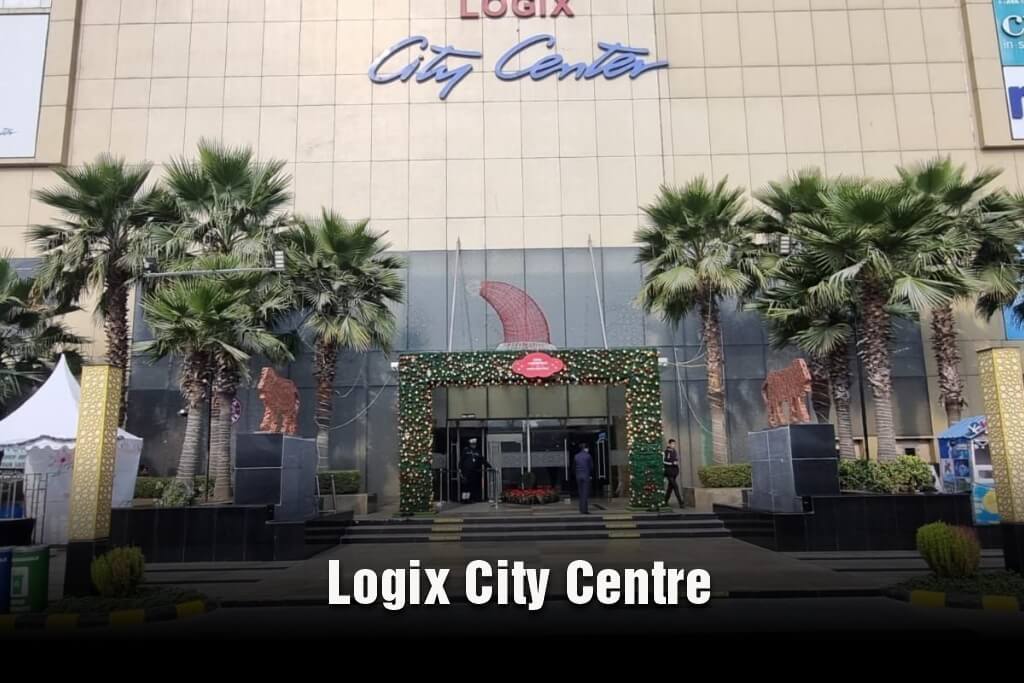 Logix City Centre is a modern shopping arena in the heart of Noida. It is known for its contemporary design and diverse retail offerings.
Varied Brands
The mall provides a mix of fashion, lifestyle, and electronics stores, offering choices for couples with varying shopping interests.
Entertainment
Logix City Centre may have entertainment options such as a cinema, gaming zones, or events that add to the overall experience.
Delectable Food
The mall has a range of dining options, including food courts and restaurants serving different cuisines.
Timings:

The mall is open every day from 11:00 a.m. to 11:00 p.m.

Entry Fee:

There is no entry fee to visit.

Nearest Metro Station

: The nearest metro station to Logix City Centre is

Noida City Centre,
4. Thrilling Places to Enjoy for Couples in Noida
4.1 Worlds of Wonder (WOW)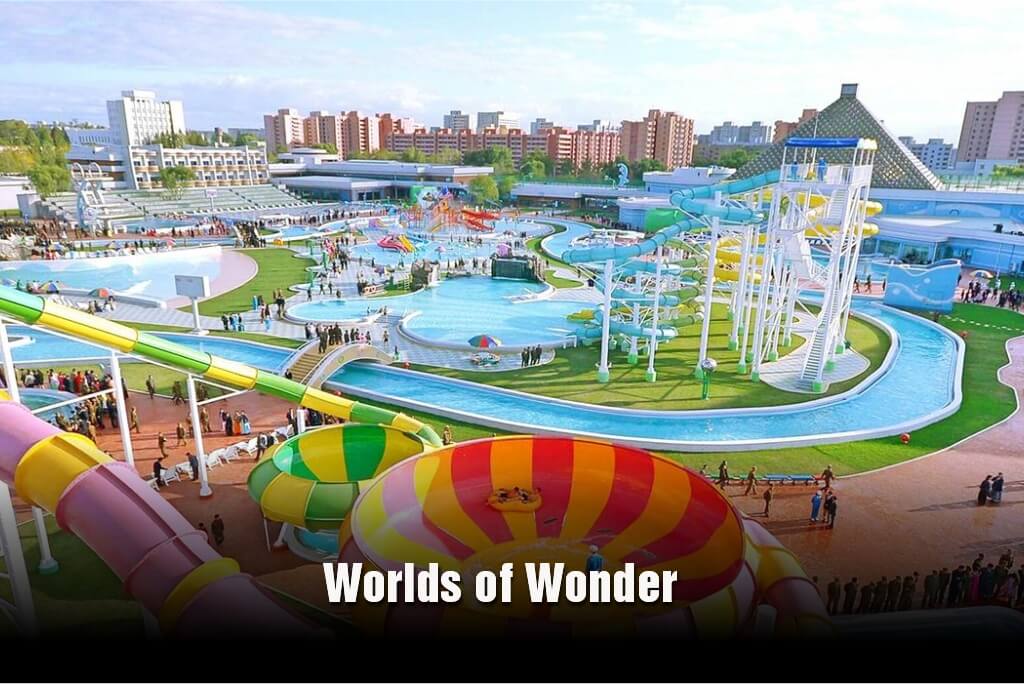 Worlds of Wonder is an amusement park located within The Great India Place (TGIP) mall in Noida. It offers a variety of thrilling rides and attractions for visitors. So, here age is no bar!
Adventurous Rides
WOW boasts water and amusement rides, including roller coasters, water slides, and other adrenaline-pumping attractions.
Entertainment
Worlds of Wonder often hosts events and live performances. There are many entertainment zones within the park.
Diverse Food Options
The amusement park has food stalls and restaurants to cater to different tastes.
4.2 Appu Ghar Express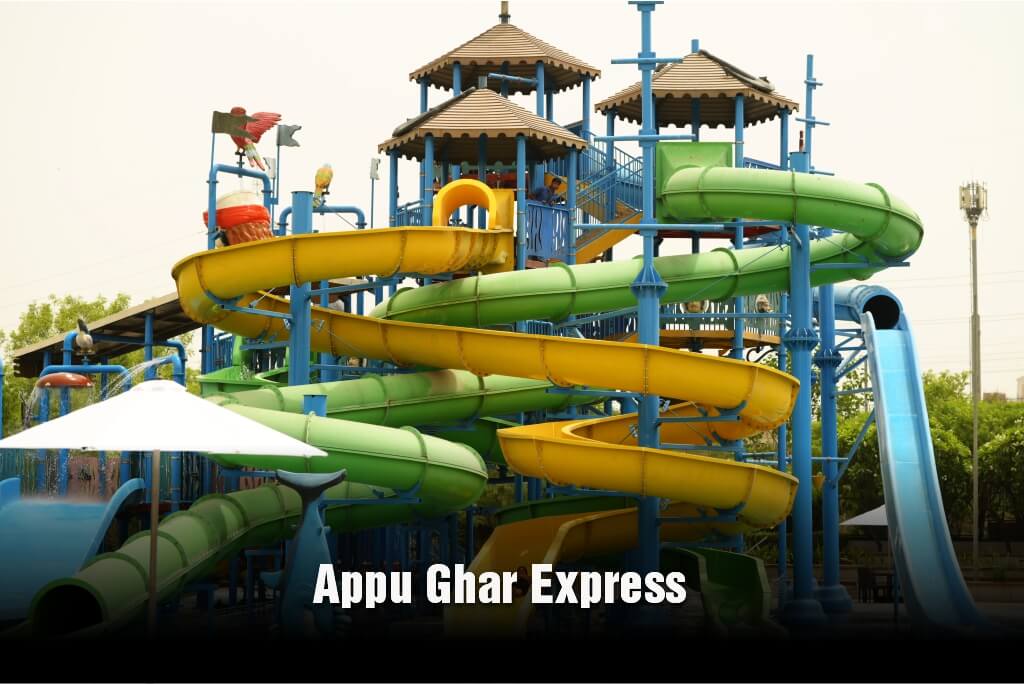 Appu Ghar Express is a family entertainment jaunt located in the Gardens Galleria Mall in Noida.
Adventure Activities
Appu Ghar Express offers a range of activities including arcade games, bowling, go-karting, and more, providing a mix of indoor and outdoor entertainment. The are some thrilling rides too!
Diverse Food Options
There are likely dining options within the mall where Appu Ghar Express is situated.
4.3 Smaash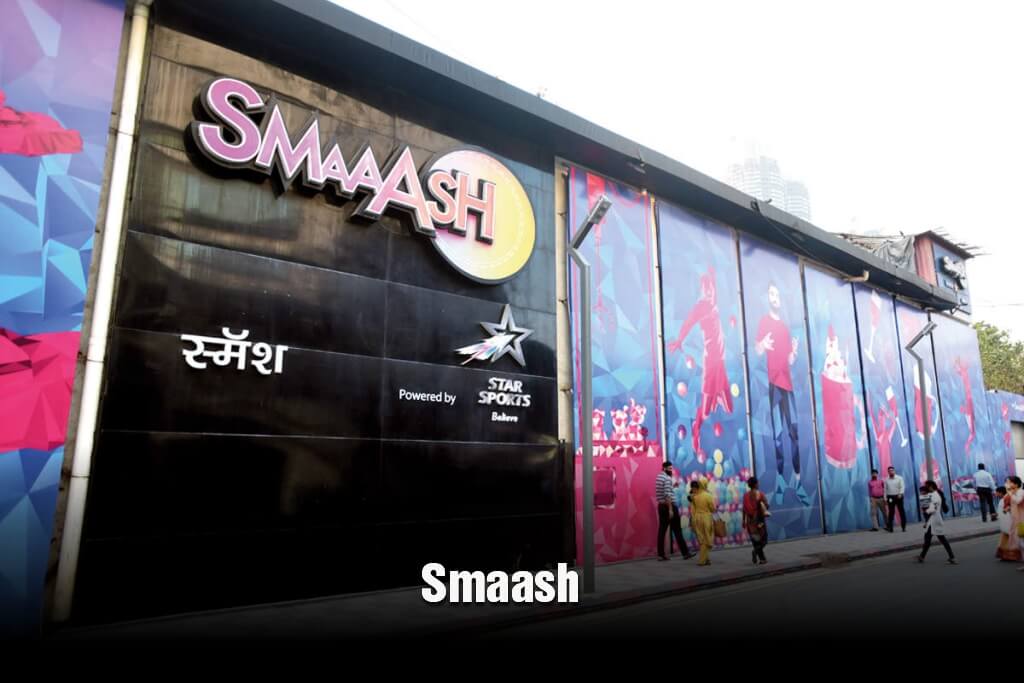 Smaash is an entertainment and gaming place that combines virtual reality, sports simulations, and arcade games for an immersive experience.
Adventure Activities
Smaash offers a variety of interactive and virtual games. This includes many favorites like cricket, football, racing simulations, and more! So, add that spark and jazz to your life!
Delectable Dining Options
It has a restaurant where you can unwind and enjoy a meal after engaging in thrilling activities.
4.4 Snow World
Snow World in Noida is an indoor snow park providing a unique and thrilling experience of being amidst a snowy environment.
Adventure Activities
Snow World offers activities like snow slides, snowball fights, and other snow-based adventures, providing a break from the usual hot and humid climate of Noida.
Scrumptious Dining Options
There is a refreshment area within Snow World where you can unwind after enjoying the snowy activities.
5. Nature-hopping for Couples in Noida
Many lovey-dovey couples like to stay away from the noise and chaos of urban areas. So, if you are one among them, here are some luscious green areas to visit in Noida.
5.1 Botanical Garden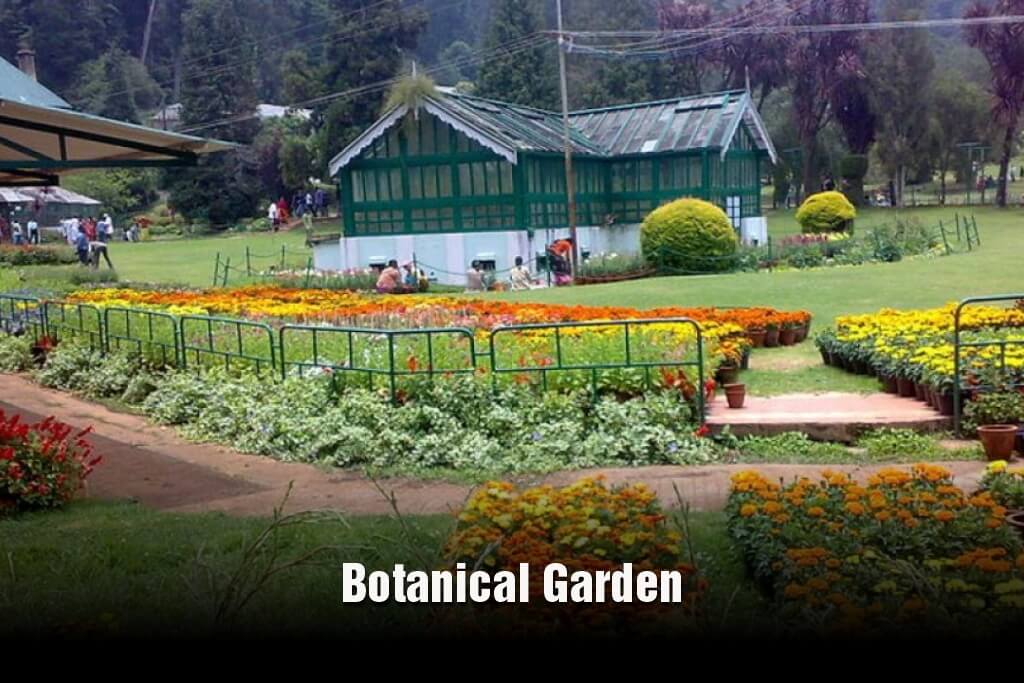 The Botanical Garden in Noida is a huge green space known for its best collection of flora. It is a peaceful retreat for nature lovers.
Attractions
The garden has sections divided according to themes. This includes medicinal plants, a butterfly conservatory, and an herbal garden. The Musical Fountain is also very popular.
Scenic Areas
Couples can enjoy strolls along well-maintained paths, explore the various gardens, and rewind by the ponds.
Boat Ride
The garden offers a scenic boat ride on the Yamuna, providing a romantic experience.
5.2 City Park
Well-known as Dr B R Ambedkar Park, it is a large urban park in Noida with lush greens, water bodies, and recreational areas. The park includes jogging tracks and well-maintained lawns. It provides a serene environment away from the hustle of the city.
Couples can engage in activities like walking, picnicking, or simply gaze around the natural beauty. Many events and cultural activities are organized here.
One major attraction at the City Park is known for its iconic floral clock, which makes it an exciting jaunt.
5.3 Noida Golf Course
The Noida Golf Course is not just a place for golf enthusiasts. It also offers a beautiful and well-maintained space.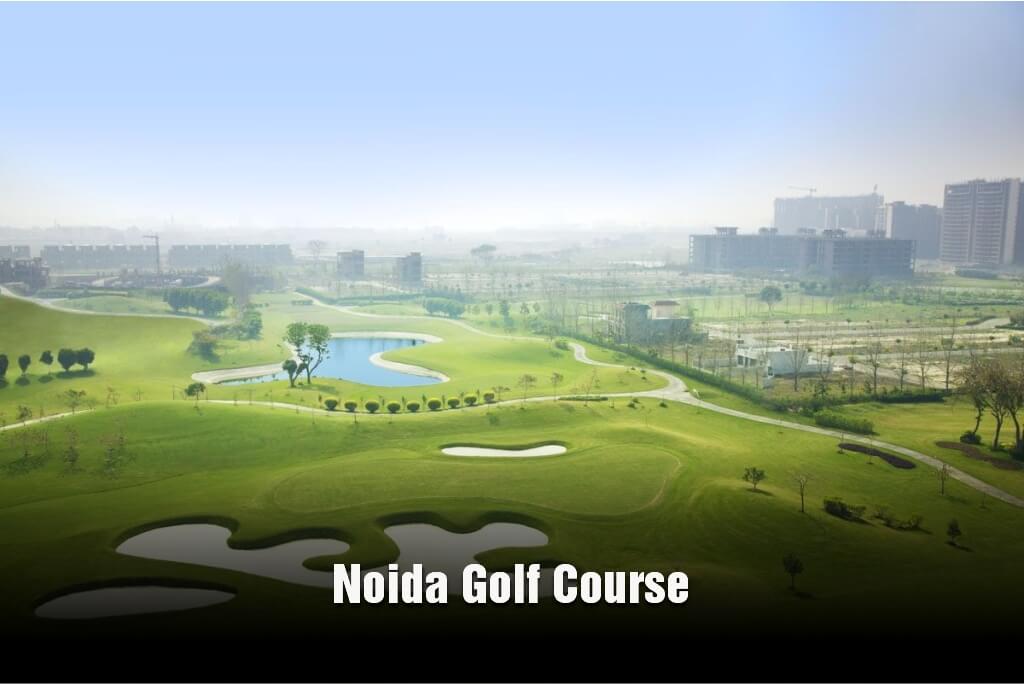 Surrounded by lush greens and exotic lawns, the golf course provides a peaceful setting to relax and unwind.
Walking Trails
Couples can take a stroll along the walking trails and enjoy the peaceful surroundings.
Golf Viewing
It is a good idea to watch some golfers in action here and learn the nuances of the game.
5.4 Shaheed Smarak Park
Shaheed Smarak Park is dedicated to the Indian soldiers who sacrificed their lives for the nation.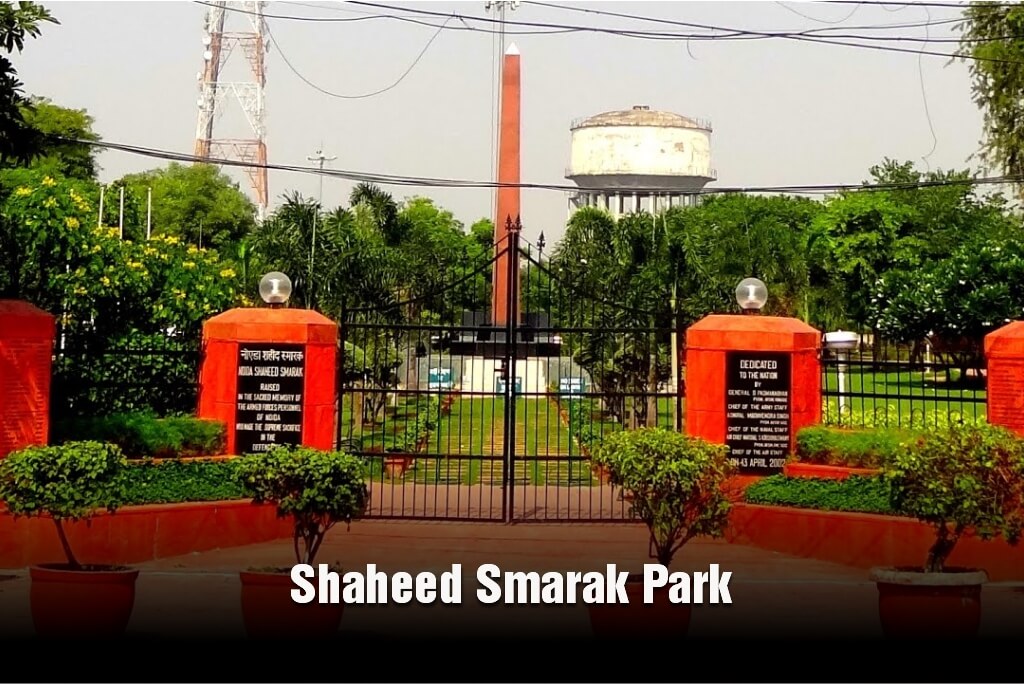 Sacred Memorial
The park has a solemn memorial and statues paying homage to the martyrs.
Verdant Greenery
It also features well-maintained pathways, providing a peaceful environment for couples to spend some quality time.
Unwind & Relax
Couples can find several spots for relaxation and reflection while soaking up in the greenery and paying respects to the sacrifices made by the martyrs.
Wrapping Up
Noida has some of the most amazing places for couples to visit and have some quiet moments together. Whether you are looking for some fun frolic or ease, get cozy together and exchange feel-good vibes!
Frequently Asked Questions