An ancient landmass that boasts plentiful rivers, plains, and serene forests dotted with sophisticated contemporary architecture. Puzzled? Well, we are talking about Cambodia. It's a mesmerizing place in South Asia where you will find the influence of Asian cultures along with France and the United States.
Surrounded by the magnificent temples of Angkor Wat, it bears testimony to the brutal regime of Khmer Rouge in 1970s and civil war. Now that all is quiet again the sandy white beaches, the lush green rural hinterland, scenic waterfalls, the tranquil temples, are waiting to be explored.
So, come, let's discover Cambodia together!
How to Reach Cambodia?
The most easiest and convenient way to travel to the country is by Air. Some major airports in Cambodia are Phnom Penh International Airport and Siem Reap International Airport.
Top 10 Places in Cambodia & Exciting Things to Do
A remarkable place with historical wonders, dense lush green rainforests, royal splendor, and warm hospitality, let's discover the top 10 places in Cambodia and make the most of our long-awaited vacation.
1. Angkor Wat
Adorned as a UNESCO World Heritage Site, it is the largest religious complex in the world. Tagged as one of the Seven Wonders of the World, it is a splendid place. Embellished with beautiful temples like Ta Prohm, Angkor Thom, Beng Mealea, Ta Keo, Banteay Srei, Preah Khan, Phnom Kulen and Bayon, it is the best place to visit in the country.
Just 15 kilometers from Angkor Wat, another must-visit is Downtown Siem Reap, the Angkor Museum, and the vibrant night market. Also, spare some time to visit Angkor Minigolf and Landmine Museum which showcases Cambodia's dark history. There are a number of cafes around where you can relax. If you have more time on hand, drop in at the Butterfly Centre and Silk Farms around to experience nature at its best.
2. Phnom Penh
The contemporary capital city and the seat of the Royal family. The Emerald Buddha adorned with gold, crystals, and diamonds at the royal palace will leave you spellbound! A remarkable sight is the Silver Pagoda near the royal palace.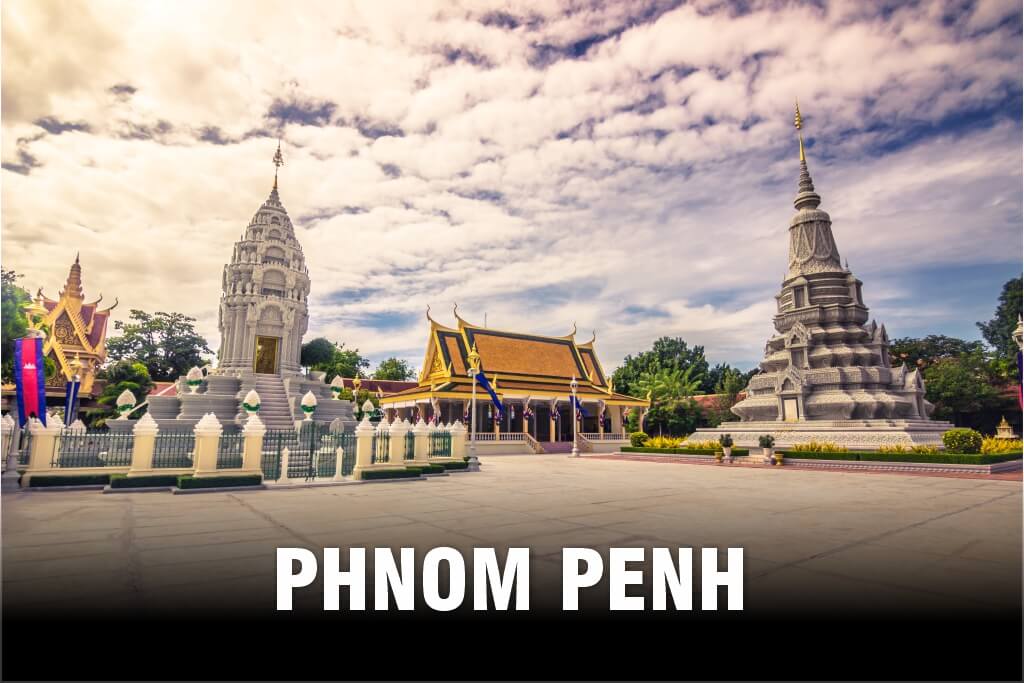 Dotted with shops, and restaurants, cool cafes offering lip-smacking food, it is a must-visit, especially on the weekends. If history interests you, don't miss the Tuol Sleng Genocide Museum, and, the Toul Tumpang Russian market for buying souvenirs, cheap clothes, and jewelry.
3. Battambang
An important center during the French occupation, it was the second most populated city. The colonial ambience of the city intertwined with rural life, is one of the best places to experience the country. Visit the dark past with the Phnom Sampov or the Death Cave.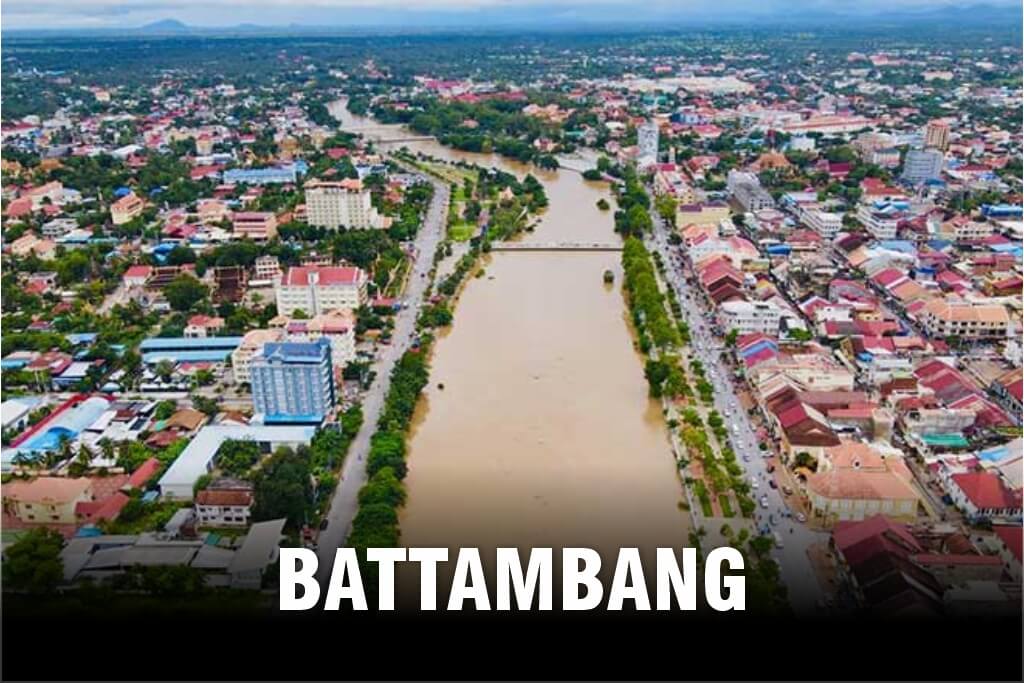 And yes, don't miss the bamboo train ride that is sure to captivate you. The Phare Circus show will definitely enchant the kids and if nature appeals to you, try kayaking down the dazzling Stung Sangke River. Battambang has lots to offer!
4. Kratie
A small town located on the banks of the Mekong River, it is famous for French colonial architecture and rare Irrawaddy dolphins. This is a freshwater dolphin found only in this part of the world. What's more, it is the best place to enjoy both sunrise and sunset over the river bank.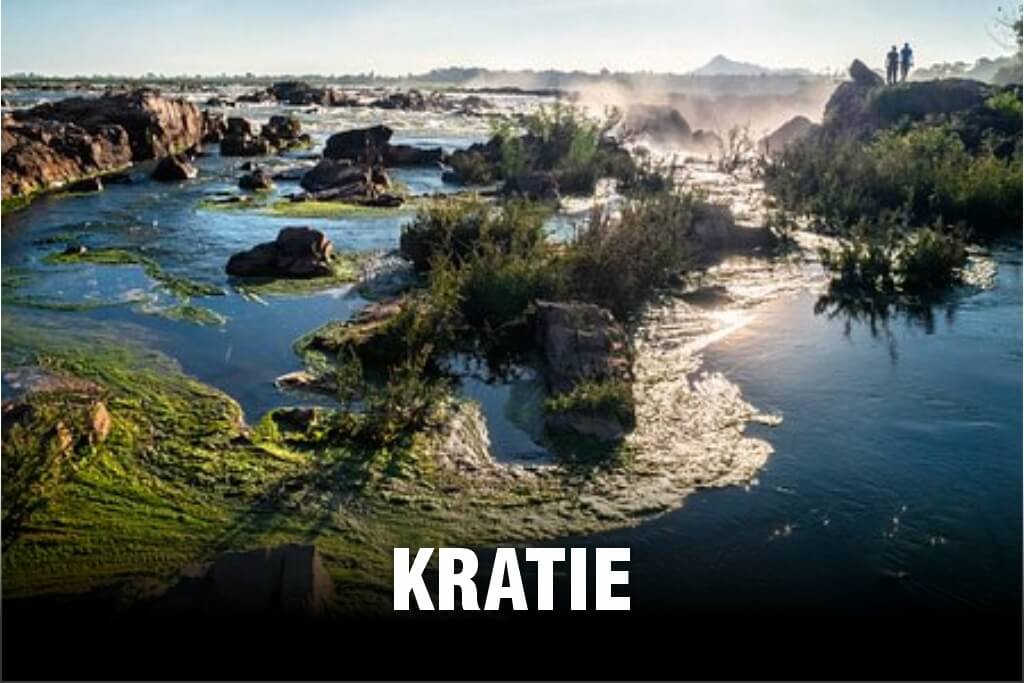 Nearby is Koh Trong Island where a lush green oasis welcomes you. There are a number of orchards where juicy and refreshing fruits are available. The local people are welcoming and good hosts.  You are indeed spellbound here amidst sandy soil!
5. Mondulkiri
Located near the east of Cambodia, it shares the border with neighboring Vietnam. As it is one of the least populated areas of the country, most tourists do not head here.  A must-visit, the Seima Protected Forest, is home to langurs and some rare species of birds. Enjoy trail-bike tours and appreciate the conservation efforts of the government by witnessing the Elephant Valley Project.
The local tribes like the Bunong and Phnong and their way of living in accordance with nature are really appealing. A visit to Memang Goldmine and Bou Sra, Chrey Thom waterfalls is indeed refreshing.
6. Ratanakiri
An ideal haunt for nature lovers, this exotic place is located in the northeast of Cambodia. A must-visit here is Banlung with its comfortable hotels and homestays. The people have a friendly vibe that attracts you to stop some more and explore more!
There are many places to visit here like the Yeak Laom, a volcanic lake. The Virachey National Park and Wild Lumphat Sanctuary is especially interesting for nature enthusiasts. Here too, you will find scenic waterfalls like Ka Chanh and Ka Tieng Cha that will take your breath away! Do find some moments to visit the picturesque Veal Stone fields, too!
7. Kampot
Witness the well-preserved French architectural marvels, pagodas, serene beaches, and national parks at Kampot. One of the top places to visit here is places of pepper cultivation which are known all over the world.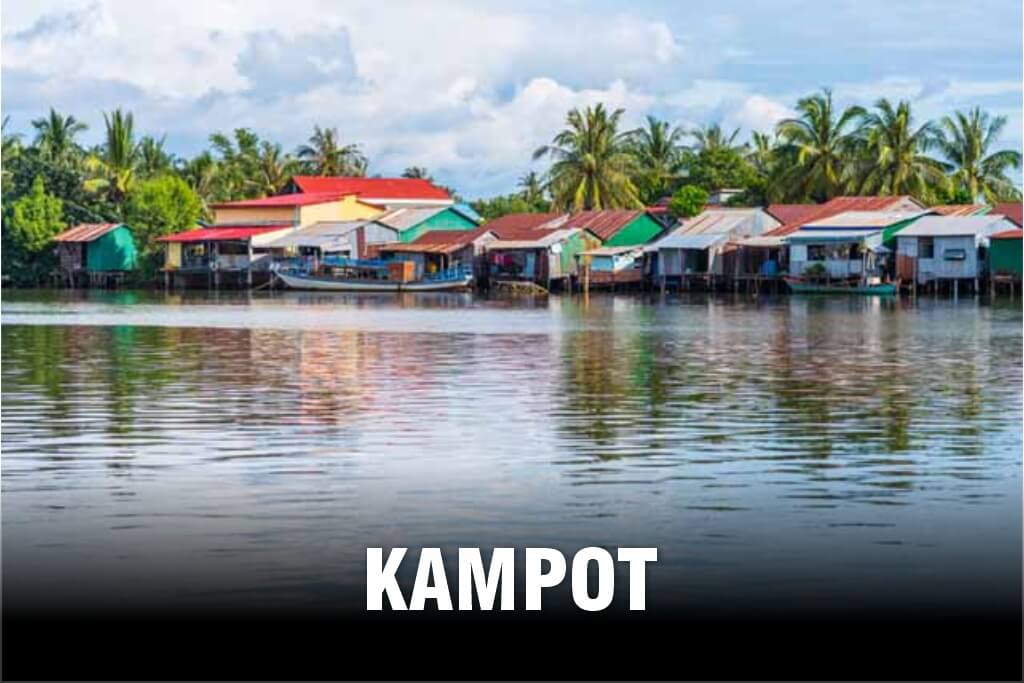 The Kep beach is famous for crabs. Then we have the well-known picturesque Rabbit Island. The Bokor National Park is a haven for nature lovers. You will find a variety of plant and animal species here.  So, do not wait and head straight, here!
8. Sinhanaukville
It is a port district which is amazing for a beach vacation. Its crystal-clear blue waters are a pleasure to watch. Indeed, a heaven for party hoppers and a friendly jaunt for most tourists, it is a top-rated destination. The white tropical beaches like Otres, Serendipity, and Sokha will leave you spellbound!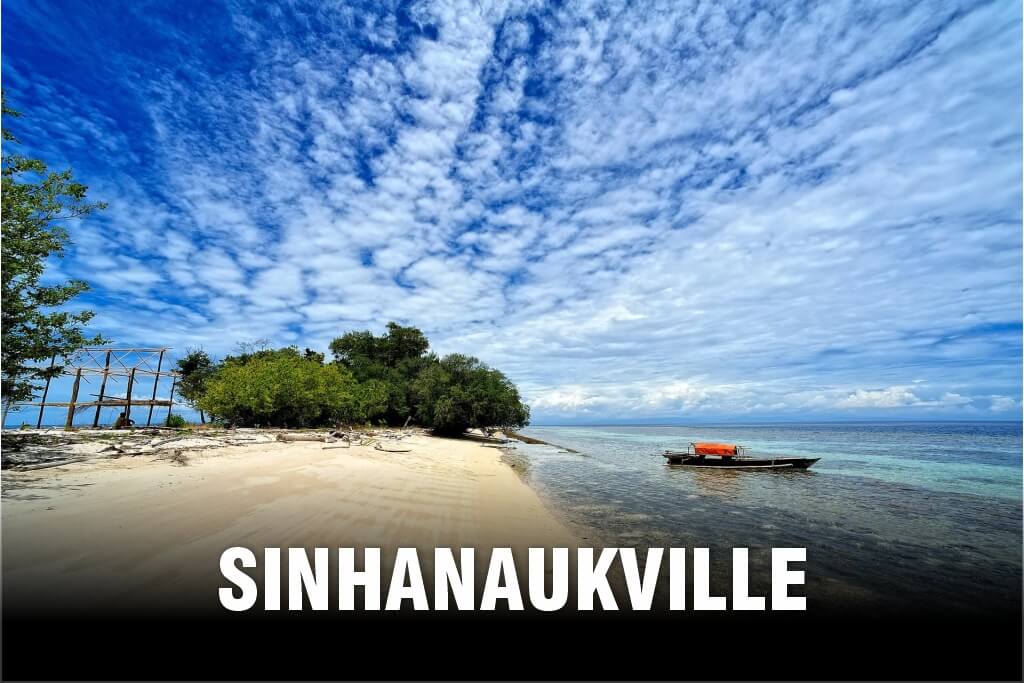 Sinhanaukville is also the haunt of lovely islands- Koh Ta Kiev, Song Sea, and Koh Rong. The water sports activities and colorful marine life here will make it an interesting place for kids as well. Undoubtedly, it is the best place to relax and unwind!
9. Tonle Sap
The largest lake in Cambodia, it is surrounded by floating villages that earn their livelihood by fishing in its waters. Tourists must plan an exciting trip to these villages- Kompong Phluk, Chong Kneas, and Kompong Khleang.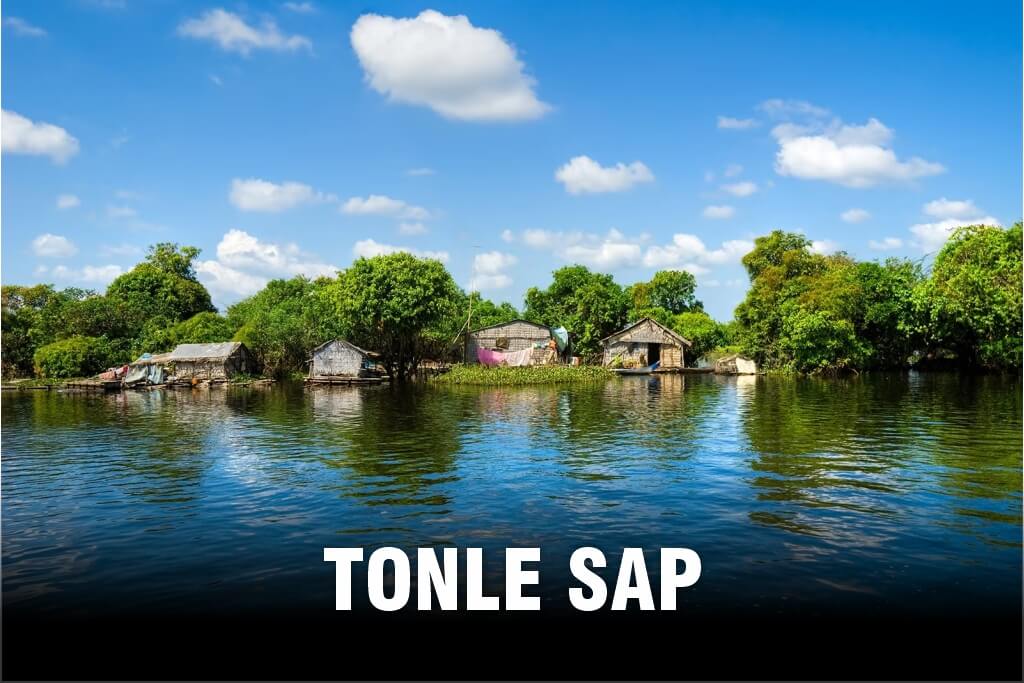 Thousands of migratory birds, species of fish, macaques and crocodiles are teeming with life here. The Prek Toal Bird Sanctuary is a treat for nature lovers who would want to come here again and again.
10. Koh Kong Conservation Corridor
Cambodia has the world's best rainforests. They stretch from the country's Cardamom Mountains to the South West. The dense verdant rainforests and winding course of rivers will attract anybody.
Adventure activities like hiking, kayaking, boat tours, multi-day treks, and eco-resorts along the river bank, are engaging. Don't forget to go to Chi Pat village where locals are inviting and offer you simple but comfortable accommodation.
The Best Time to Visit Cambodia?
The ideal time is to visit the country from November to February as the weather is pleasant.
Conclusion
Cambodia is indeed a travelers paradise as it offers scenic locales with a simple but comfortable stay. Its pristine national parks, inviting beaches, and mouth-watering cuisine with a rich historic past promise a vacation full of excitement. The numerous temples that adorn the country are architectural marvels, that entice you completely in their beauty and splendour. Welcome to Cambodia!
Frequently Asked Questions