Are you someone who loves to ride on hilly, mountainous, and off-road tracks but is not sure where to go for a scenic ride? If yes, then keep your eyeballs on this blog because our team has researched an ultimate list of the most scenic bike destinations in India where you can rev that engine up and enjoy witnessing the enchanting beauty of our country. India offers a wide range of bike trip destinations, from the high Himalayan mountains to coastal routes along the Arabian Sea and the Bay of Bengal. Bike trips can be incredibly exciting and allow you to explore diverse landscapes and cultures. Here are top bike trip destinations in India that offer stunning scenery and memorable experiences:

Leh-Ladakh in the Union Territory of Jammu and Kashmir is an iconic and highly sought-after bike trip destination, often referred to as the "Land of High Passes." It is known for its stunning landscapes, challenging terrain, and unique cultural experiences. Pangong Lake and Nubra Valley: These two destinations are iconic attractions in Leh-Ladakh. Riding to Pangong Lake with its ever-changing shades of blue and exploring the high-altitude desert of Nubra Valley with its sand dunes are unforgettable experiences. The best time for a bike trip to Leh-Ladakh is during the summer months, from
May to September
when the weather is relatively mild and the roads are open.
Leh-Ladakh Bike Riding Tips:
A bike trip to Leh-Ladakh can be a life-changing adventure, offering a unique blend of natural beauty, cultural richness, and thrilling riding experiences. Proper planning, preparation, and respect for the environment and local culture are essential to ensure a safe and enjoyable journey.
Guwahati Bike Tours
Guwahati,
the largest city in the Indian state of Assam, can be an excellent starting point or destination for a bike trip, especially if you're interested in exploring the northeastern part of India.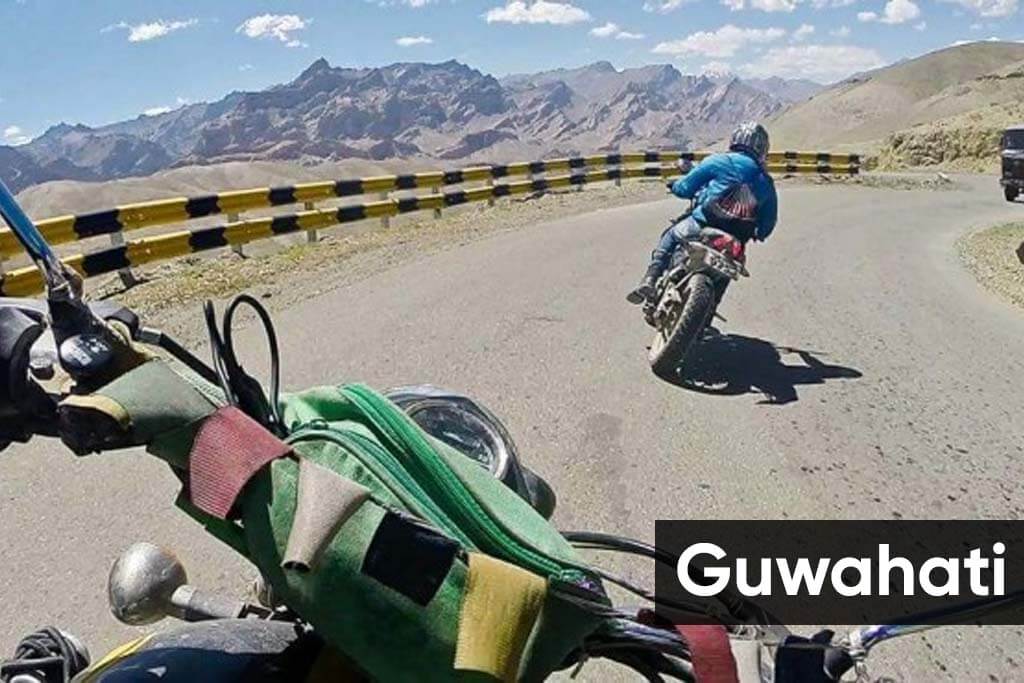 Guwahati itself has several tourist attractions, including the Kamakhya Temple, Umananda Temple, Assam State Zoo, and the Assam State Museum. You can start your trip by exploring these cultural and historical sites within the city. Guwahati has a tropical climate, so it's important to consider the weather when planning your bike trip. The best time to visit is generally from October to April when the weather is pleasant and dry.
Guwahati Bike Riding Tips
: However, like any bike trip, thorough planning and preparation are essential to ensure a safe and enjoyable journey.
Kerala Bike Tours
Kerala, located in the southwestern part of India, is the
best tourist destination
for a bike trip. It's often referred to as "God's Own Country" because of its stunning natural beauty, diverse landscapes, and rich culture.
The Kerala coast along the Arabian Sea is dotted with beautiful beaches, including Kovalam, Varkala, and Marari. Riding along these coastal roads can be a refreshing and scenic experience. Kerala generally has well-maintained roads, making it relatively easier for bikers to explore the state. However, be prepared for traffic in urban areas. Kerala enjoys a pleasant climate for most of the year. The best time for a bike trip is during the winter months
(November to February)
when the weather is cool and dry.
Kerala Bike Riding Tips-
Before embarking on a bike trip in Kerala, ensure that your bike is in good condition, and has all necessary safety gear, and check the local road conditions. Additionally, consider the monsoon season (June to September) when heavy rains can make some areas challenging to navigate.
Also Read
–
Places to Visit in Kerala
& Things To Do
Rann of Kutch, Gujarat – Bike Trip
The Rann of Kutch in Gujarat, India, is a unique and captivating destination for a bike trip, especially during the annual Rann Utsav festival.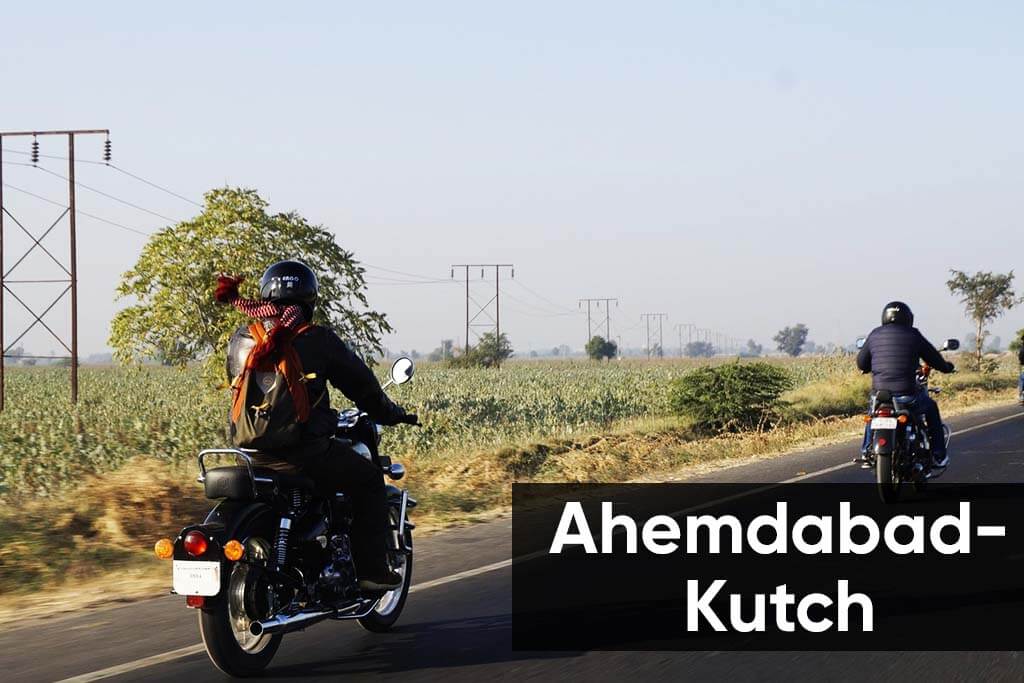 The Rann of Kutch is known for its clear skies, making it an excellent location for star-gazing and astrophotography. Camping under the starlit sky can be a magical experience. A bike trip allows you to explore these wildlife areas at your own pace. The Rann can get extremely hot during the daytime, especially in the summer months, so it's best to visit during the cooler season (October to March).
The Konkan Coast, Maharashtra, and Goa
The Konkan Coast, stretching along the western coastline of Maharashtra and Goa, is a fantastic bike trip destination, offering a mix of scenic beauty, coastal charm, and cultural experiences.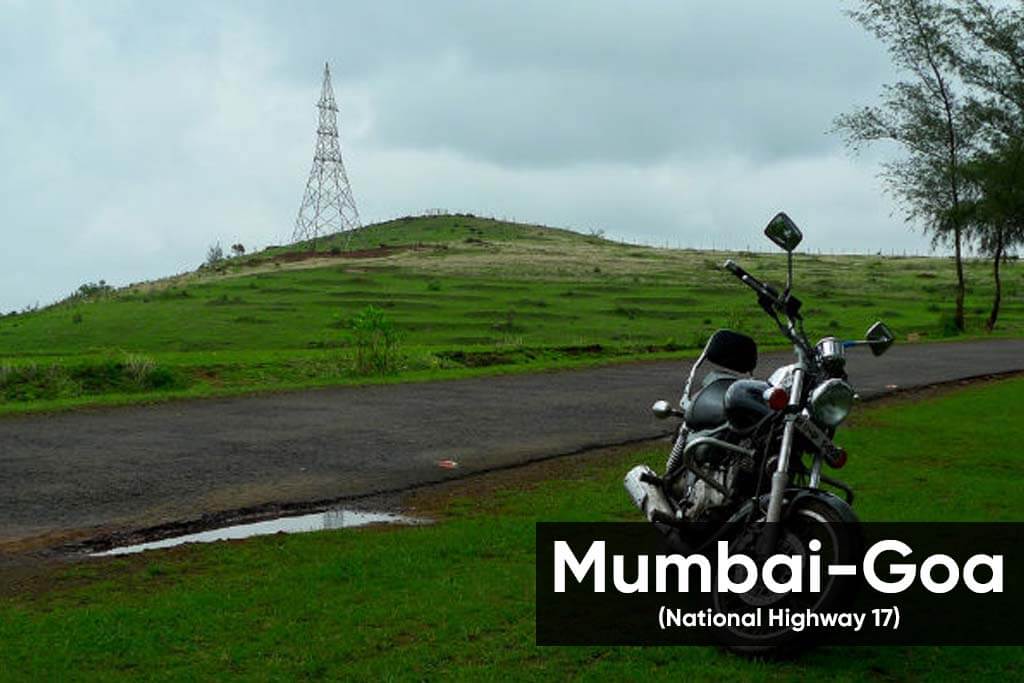 As you bike along the coast, you'll come across charming coastal villages where you can experience the local way of life, savor traditional cuisine, and interact with friendly locals. If you are planning on visiting Goa, and want to spend 5 days in Goa then you must see our blog –
Goa tour itinerary for 5 days
. Plan your accommodations in advance, especially if you're traveling during peak tourist seasons or festivals. Be mindful of the weather, especially during the monsoon season when heavy rains can make the roads slippery and challenging to navigate. Also Read-
Rajasthan: Jaipur to Jaisalmer
Jaipur and Jaisalmer cities are part of the royal land of Rajasthan, if you are planning to bike trip from Jaipur to Jaisalmer, we recommend Route  NH 9 and NH 52, this route is best for bikers which takes around 14 hours. The
distance
is around 800 kilometers. The road conditions are excellent and the time taken is less.
Embarking on a bike ride from Jaipur to Udaipur is an exciting adventure waiting to unfold. Picture this, you and your closest friends, sitting in the comfort of a well-equipped vehicle, as the open road stretches out ahead of you. Rajasthan is renowned for its palaces, forts, and historical sites. Along the route, you can explore iconic places like the Amer Fort and City Palace in Jaipur, Chittorgarh Fort, Kumbhalgarh Fort, and the City Palace in Udaipur. The best time for a bike trip in this region is during the cooler months from October to March when the weather is pleasant for riding. Udaipur is often called the "City of Lakes" due to its picturesque lakes, including Lake Pichola and Fateh Sagar Lake. The city's romantic charm and the shimmering lakes offer a perfect end to your bike trip.
Conclusion
In conclusion, India offers a treasure trove of diverse and captivating destinations for bike road trips. From the rugged terrains of Leh-Ladakh to the serene backwaters of Kerala, from the mystical deserts of Rajasthan to the coastal charms of the Konkan Coast, and from the high passes of the Himalayas to the cultural depths of Gujarat's Rann of Kutch, India beckons adventurous bikers with an array of experiences waiting to be explored. So, whether you're a seasoned biker or someone looking to rev up your first bike adventure, India's bike road trip destinations offer a world of excitement, discovery, and unforgettable experiences. It's time to hit the open road, feel the wind in your hair, and let the journey be your destination. Happy riding!