History has so much to say; one just needs to listen to it. You will know so much miraculous about this beautiful country that has astonishing places, ancient forts, outstanding structures, rich delicacies, famous monuments, iconic heroes who were brave enough to handle the crisis and fight for the nation, and much more. History is beyond your thinking and expectations, but surely abundant.
Each country and each city has something phenomenal about it and that stands the same for India. If you are a history intrigued, then tasting the rich India will surely be on your list. So without wasting a minute more let's explore 12 famous historical places that have something exceptional (tailor-made, especially for you).
Historical places in India you must visit: Surely not something to be missed.
1. Taj Mahal, Agra: A totem of eternal love
Well, when it comes to historical places the Taj Mahal is the one that would always come on top for everyone. Who does not want to witness the epitome of love? The structure set an example for the whole world of what love means either living or dead.
This marvelous white marble structure was built by Shah Jahan as a love emblem for his late wife Mumtaz Mahal. The construction took 22 years to complete. Well, it is even said that Shah Jahan cut off the workers hands who built the Taj Mahal so that they cannot have a similar structure to the Taj Mahal.
Address: Dharmapuri, Forest Colony, Tajganj, Agra, Uttar Pradesh 282001, India.
Entry fee: For Indians, it is just 50 INR and for foreigners it is INR1100.
Best time to visit: October to March are the best months to visit.
2. Qutub Minar, Delhi: A Symbol of Resilience and Grandeur
A 234 feet giant, it is the tallest individual structure in the world that is considered the first Muslim kingdom in northern India.
Qutub Minar is definitely a historical site to visit that sets a perfect example of vibrant Indo-Muslim architecture. It is intricately prepared with red sandstone stories and carved with the Quran verses. This is such an old structure that is so many times shaken by natural circumstances but is still fascinating to tourists. It got its name from the first Muslim ruler of North India- Qutb-ud-din Aibak.
Address: Seth Sarai, Mehrauli, New Delhi, Delhi 110030.
Entry fee: For Indians, it is INR 10 and for Foreigners it is INR 250.
Best time to visit: You can visit anytime throughout the year but between 7 am to 5 pm.
3. Humayun's Tomb, Delhi: Symbolizes the powerful Mughal dynasty
What a prolific combination of Indian and Persian architecture, Humayun's Tomb is. It is one of the most famous tourist places in Delhi that people certainly visit.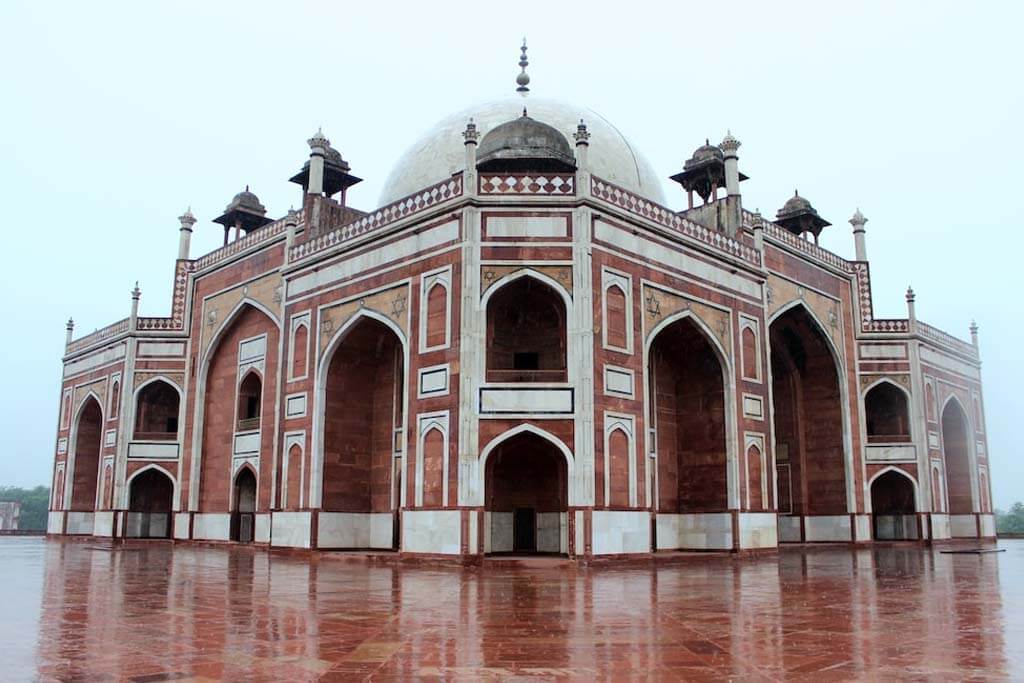 It is a tomb made by Hamida Banu Begum, Humanyu's wife- the second Mughal emperor of India. This grand structure cost around 1.5 million rupees by Mirak Mirza Ghiyath. Later many family members' burials were made here. The whole structure is eye-catching with the widespread garden, beautiful domes, and long corridors to walk.
Address: Hazrat Nizamuddin Aulia Dargah, Mathura Rd, Nizamuddin, Nizamuddin East, New Delhi, Delhi 110013
Entry fee: It costs Indians INR 40 and Foreigners INR 510.
Best timings: Well, you can visit anytime in the year but the best months would be from October to March. It is closed on Fridays.
4. Agra Fort, Uttar Pradesh- Enjoy the rich heritage time
A UNESCO World Heritage Site located 2.5km away from the Taj Mahal is a massive fort. It describes a rich Mughal era history featuring the Mughal style of architecture.
The whole structure is built with red sandstone inside which you can find spacious rooms, splendid halls, and glorious mosques. Here you can also enjoy the sound and light show which will give the details about the past. Amar Singh Gate is the entrance to this fort from where you can uncover the courts, passages, gateways, etc.
Address: Agra Fort, Rakabganj, Agra, Uttar Pradesh 282003
Entry fee: It is very much affordable as Indians can go in by paying just INR 40 and Foreigners- INR 550.
Best timings: It is open from 6 am to 6 pm throughout the year.
5. Red Fort, Delhi- Protect Red Fort, Preserve History
A peculiar combination of size and aesthetics that took 10 years to completion is one of the most important historical places in India for tourists.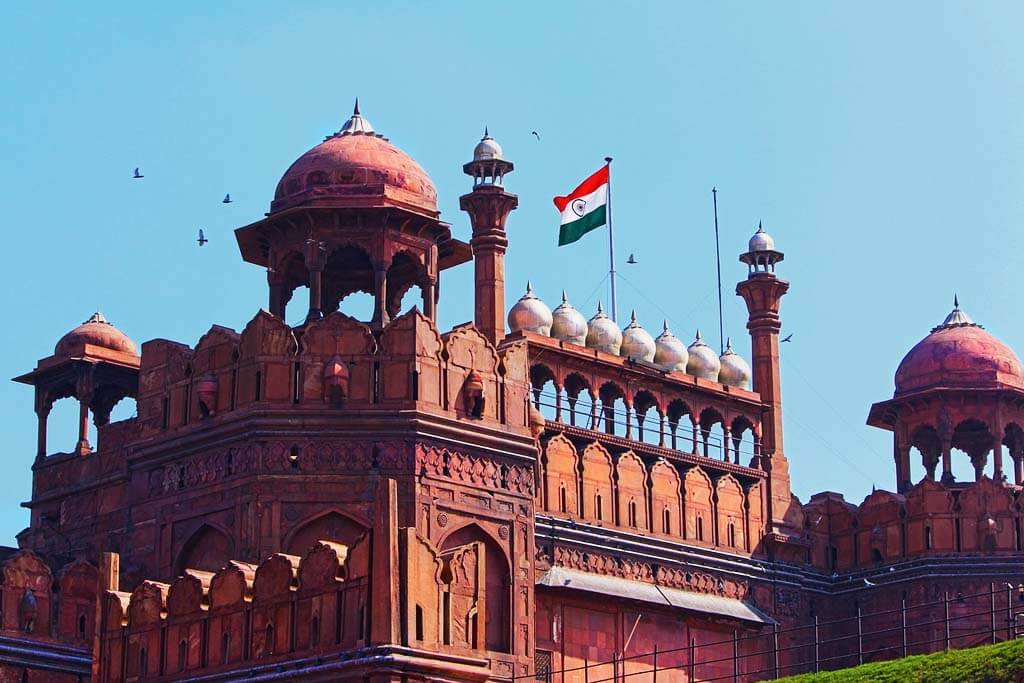 Dilli Ka Lal Qila or earlier known as Qila-e-Mubarak is considered the best and must-visit place having so much in and out to gaze. It is octagonal and President on Independence Day gives a speech from this majestic fort. Shah Jahan made this fort when he shifted his capital from Agra to Delhi.
Address: Netaji Subhash Marg, Lal Qila, Chandni Chowk, New Delhi, Delhi 110006
Entry fee: You will find a good crowd over there as the entry fees are super easy for pockets with Indians entering at just INR 10 and Foreigners at just INR 250.
Best timings: You can visit throughout the year and the suitable timings are 9:30 am to 4:30 pm daily (Closed on Mondays)
6. Fatehpur Sikri, Uttar Pradesh- UNESCO World Heritage Centre
This royal artistic structure was the short-lived capital of the Mughal era during Akbar's reign but was abandoned in a short period because of the multiple issues that were interfering with comfortable living.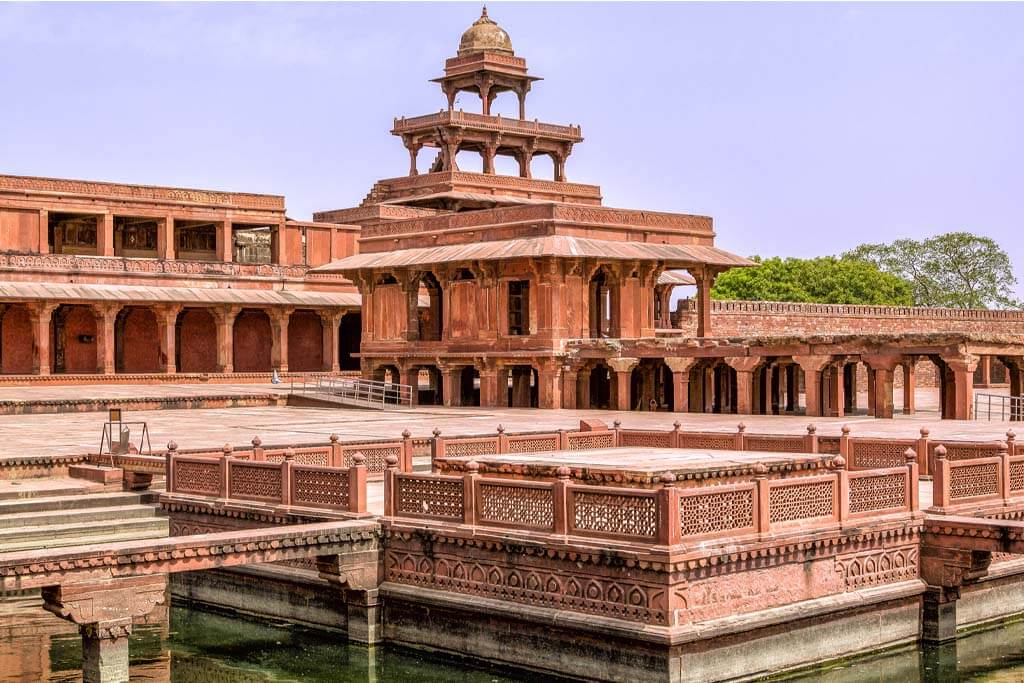 But this short-lived capital has magnificent artistic work that you can see in the courtyards, halls, and pavilions.  It is also one of the historical places that witness a huge amount of tourists throughout the year.
Address: Fatehpur Sikri, Uttar Pradesh 283110, Agra, India
Entry fee: Being an Indian you just need to pay INR 40 and Foreigners INR 510.
Best timings: Visit throughout the year from 9 am to 6 pm (Closed on Fridays)
7. Hawa Mahal, Jaipur- Feel the winds of history blowing through you
Visiting Jaipur and not visiting Hawa Mahal? Not done. This is something you cannot do.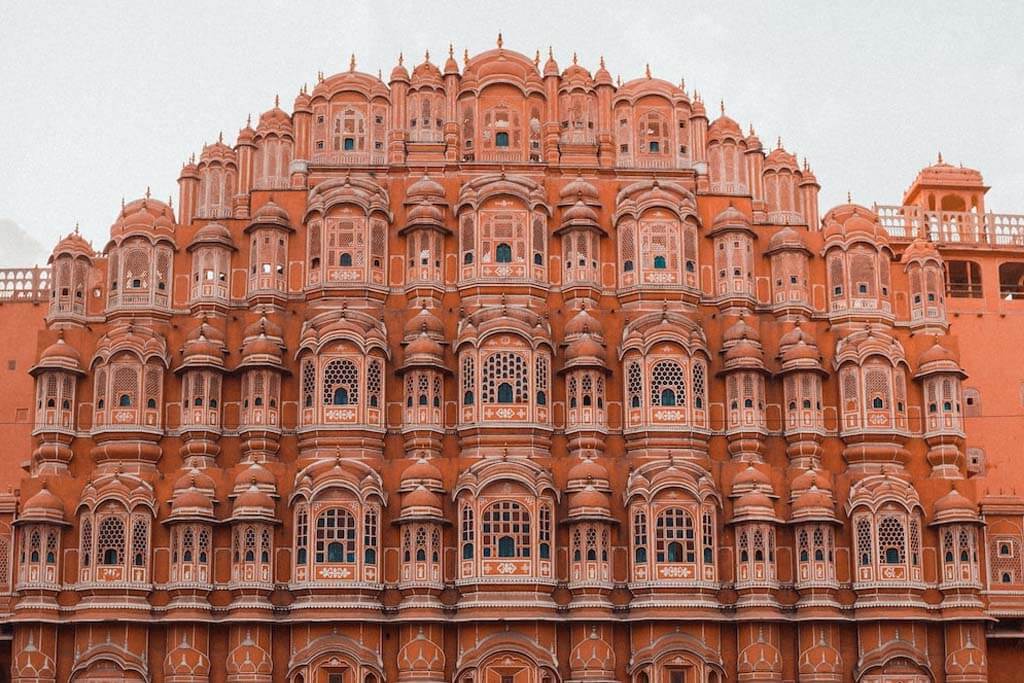 Hawa Mahal or the Palace of Winds was designed by Lal Chand Ustad on the orders of Maharaja Sawai Pratap Singh where the royal ladies can enjoy everyday living and things happening on the streets which they couldn't do from the front. It got its name because it looks like a honeycomb with 953 intricate windows
Address: Hawa Mahal Rd, Badi Choupad, J.D.A. Market, Pink City, Jaipur, Rajasthan 302002
Entry fee: For Indians, it is INR 10 and for Foreigners it is INR 50.
Best timings: Visit any day throughout the year during these suitable hours 9.30 am to 4.30 pm.
8. Khajuraho Temples, Madhya Pradesh: Timeless beauty of Indian culture
The capital of the Chandela Dynasty, Khajuraho is famous for the temples (85 in count as of now) depicting the best of the Nagara style medieval Indian architecture, and these temples are famous for the phenomenal sculptures of nayikas and deities.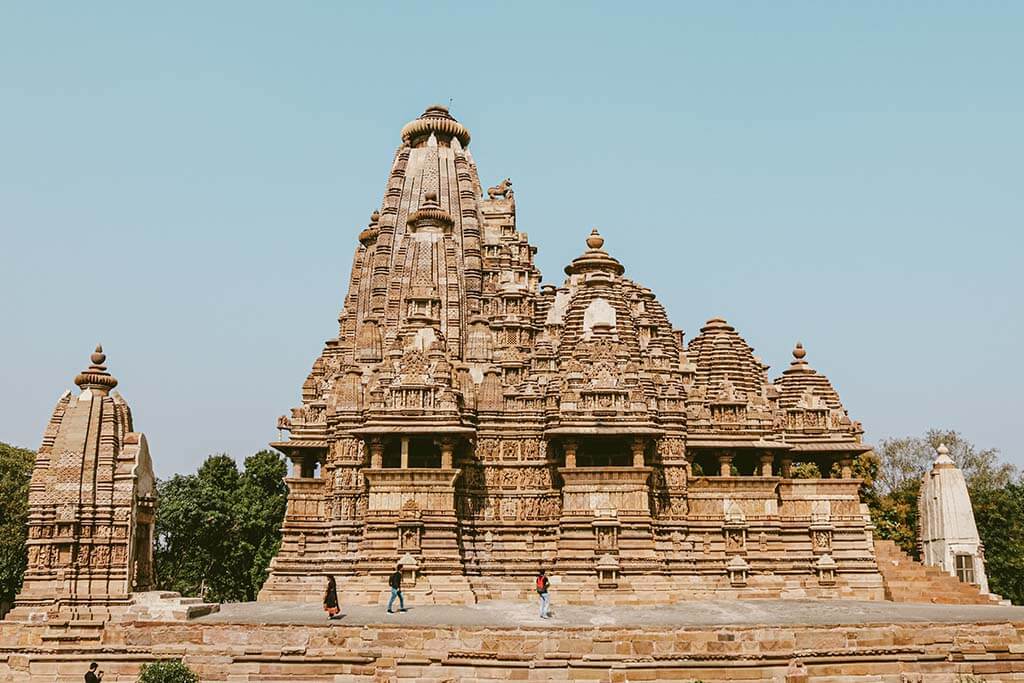 Maximum sculptures depict love, grace, beauty, and the finest art. You will find the intricate detailing on each sculpture that makes each of them extremely beautiful. Hinduism and Jainism are the two religions mainly on which the temples are made.
Address: Khajuraho, Madhya Pradesh 471606, India
Entry fee: Indians just need to pay INR 40 and Foreigners need to pay INR 600 this is also for SAARC and BIMSTEC tourists.
Best timings: October to February are considered the best months to hang out in the temples and also enjoy maximum tourist activities.
9. Sanchi Stupa, Madhya Pradesh: Epitome of Buddhism
One of the most important historical structures that have so much significance in history. It is an imperative religious center of Buddhism that is not just historically important but is also extremely beautiful.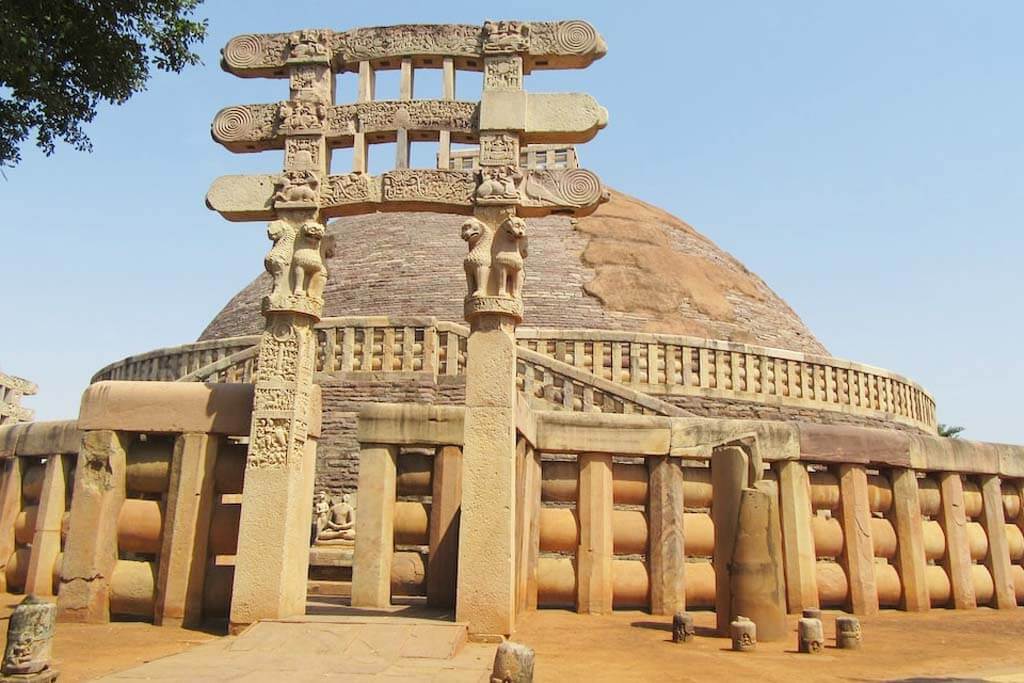 Ruler Asoka's attraction and praise towards Buddhism is needless of any description. He only made this stupa where the dome signifies the wheel of law. Then the stupa speaks about the Buddha's freedom of the circle of life and death.
Address: Sanchi Town in Raisen District, Madhya Pradesh
Entry fee: INR 30 for Indian tourists and INR 500 for Foreigners.
Best timings: 6.30 am to 6.30 pm are the open timings rest the weather stays pleasant all the time.
10. Konark Temple, Odisha: A masterpiece of creativity
Another UNESCO World Heritage Site is the finest artistic example of art and exquisiteness. It was built by King Narasimhadeva I where 1200 artisans worked in setting this epitome of magic.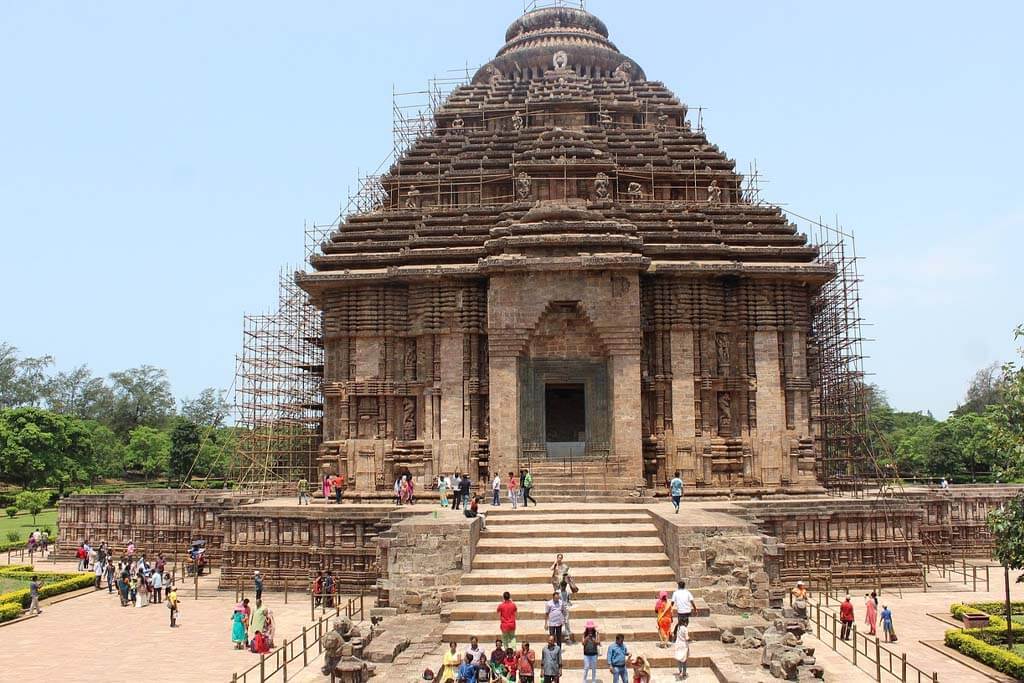 It is a treat to the eyes and the location around makes it more worth visiting i.e. on the coast of the Bay of Bengal. The entrance of the Konark Temple is very interesting to observe with two lions crushing elephants and a human body lying at the foot of the elephant. It is a jaw-dropping visual to watch.
Address: Konark, Odisha 752111
Entry fee: INR 40 for Indians and INR 600 for tourists is the entry fee.
Best timings: Winter is the best time and you can visit from January to March there to enjoy pleasant weather.
11. Mahabodhi Temple, Bodh Gaya: Great Enlightenment Temple
Again one of the most beautiful places and one of the four holy grounds of Buddhism that is prevalent for the religion.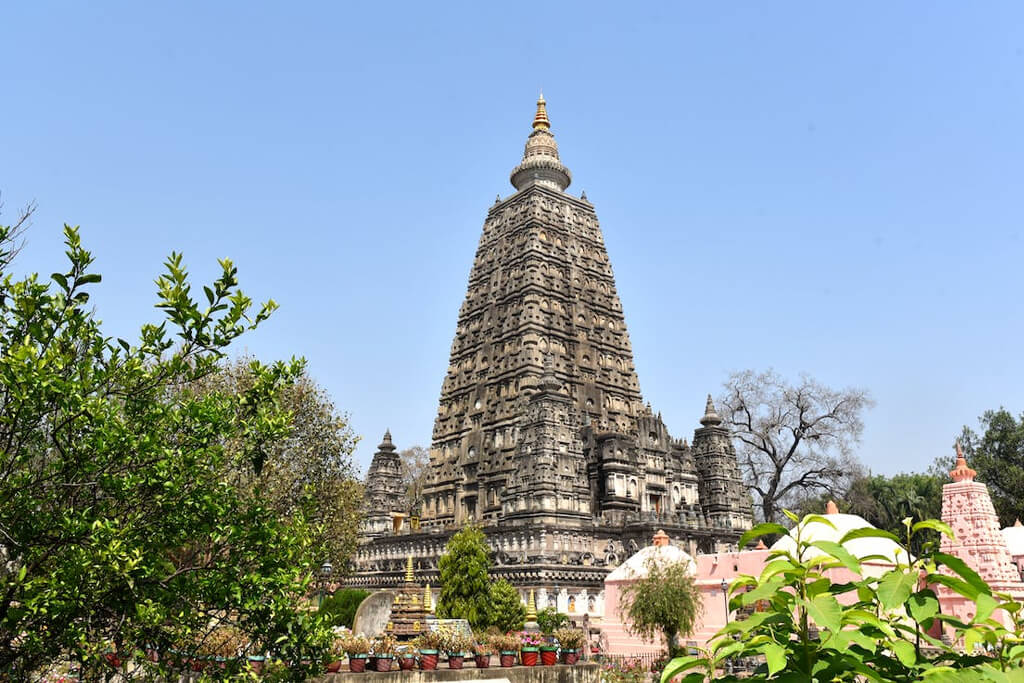 Mahabodhi Temple holds a very special place in the life of Buddhist preachers and followers as Buddha attained enlightenment here under a fig tree and lies near the temple. It has a huge statue of Buddha inside the temple.
Address: Bodh Gaya, Bihar 824231
Entry fee: There are no entry fees for the temple but if you are taking a camera then you have to pay 100-300INR.
Best timings: Again winter months are best preferred which are November to February.
12. Rani ki Vav, Gujarat: the queen of the Stepwell
A massive structure and a very beautiful place in Gujarat that does not climb you up but climbing you down because Rani Ki Vav is a 24meters deep structure where one needs to climb down.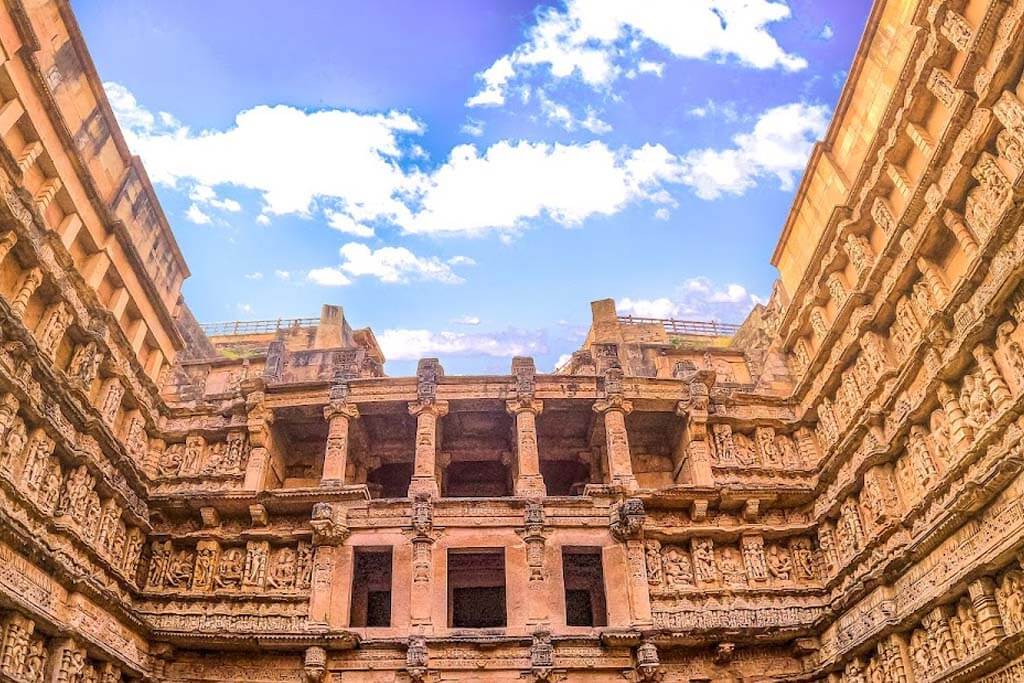 One of the exceptional and least explored historical places in India that is made in memory of King Bhimdev by his wife Queen Udayamati. It is made in the form of step well because the lowest level is used to escape from the attackers.
Address: Mohan Nagar Society, Mohan Nagar Society, Patan, Gujarat 384265
Entry fee: For Indians, it is INR 50, and for Foreigners it is INR 600 attracting numerous visitors every year.
Best timings: Between October to March are the best months to visit this beautiful place.
Concluding The Blog
These are just a few of the historical places in India, there are so many that you can find and visit. India has so much rooted- culture, art, love, bravery, delicacies, and whatnot you can discover if you go and check out the different historical places. So without any delay, get lost in the intricate history of Indian heritage.
Frequently Asked Questions