If you are looking for a pristine natural landscape that offers breathtaking views with a culture steeped in tradition and history, Poland is the destination for you! A treasure trove of hidden gems ranging from medieval castles to vibrant cities, Poland offers a diverse range of experiences that cater to every traveler's varied interests.
Poland's history is an integral part of its identity, and its central location has made it a bridge between Eastern and Western Europe, shaping its unique heritage and contemporary significance in the heart of the continent. Let's discover the best places to visit in Poland and more!
How to Reach Poland?
Thanks to its well-developed infrastructure, Poland has several international airports, with the busiest ones being Warsaw Chopin Airport (WAW) and Kraków John Paul II International Airport (KRK). Other major airports include Gdańsk Lech Wałęsa Airport (GDN) and Katowice Airport (KTW).
My experience says that you can book a direct flight to one of Poland's major airports from most major cities around the world. Airlines like LOT Polish Airlines, Lufthansa, British Airways, and many others operate regular flights to Poland.
Top 10 Places to Visit Poland
Poland is a country that offers a peek into the past by showcasing its former glory. It's natural landscape offers mesmerizing views and delights one's heart.
1. Warsaw
The capital of Poland is one of Europe's most historic cities. of Polish art.  It showcases the best of Polish art. During the Second World War, it was almost destroyed but quickly restored to its former glory.  
You can leisurely stroll around the authentic Renaissance and Baroque period houses that have been flawlessly recreated for tourists.
The city also boasts of famous art museums including an envious selection of paintings that were stolen and then reclaimed from Adolf Hitler.
A visit to the Warsaw Uprising Museum is indeed an emotional moment especially when you come to know about the gallant Warsaw Uprising of 1944.
The 18th-century Lazienki Palace, with its scenic gardens, leaves you spellbound.  The lavish Presidential Palace, dating back to 1643 is full of royal splendour and grandeur.
2. Kraków
Start your Polish adventure in the enchanting city of Kraków, known for its well-preserved medieval architecture and rich history. It offers a variety of urban outdoor activities in a variety of natural settings.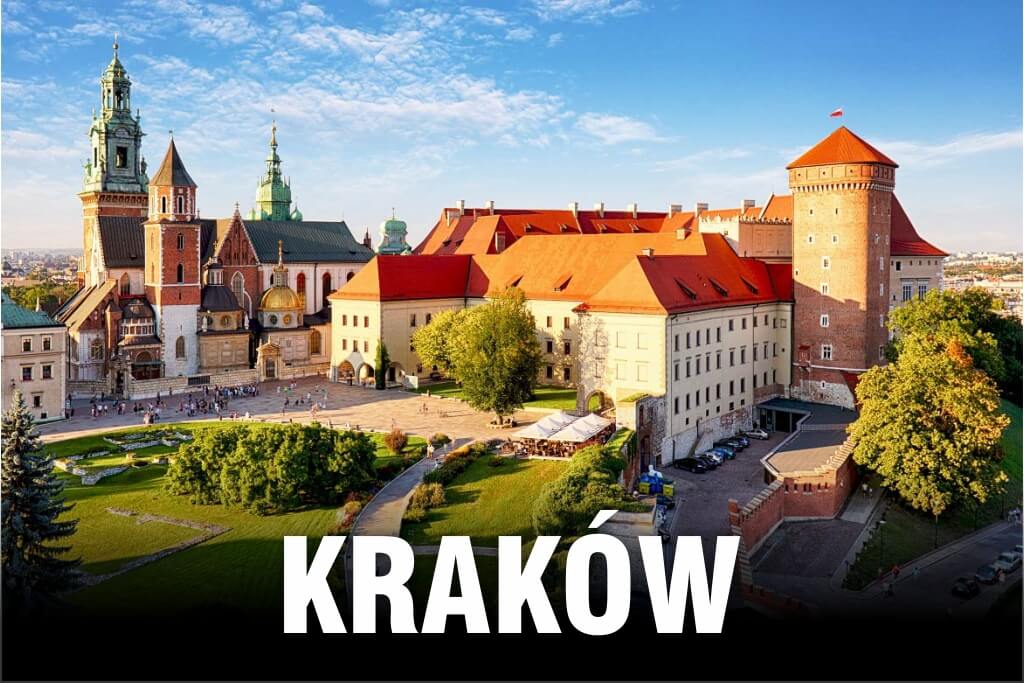 The city has about 40 urban parks, some modern, some dating back centuries. Planty Park, established in the 19th century, is worth mentioning here.
If you are on vacation and have enough time on your hands, explore the historic Old Town, and visit the awe-inspiring Wawel Castle. Don't miss the sombre yet poignant Auschwitz-Birkenau Memorial and Museum which is not very far.
3. Wrocław
The largest city in western Poland is a vibrant and enchanting destination. Often referred to as the "Venice of Poland," Wrocław is famous for its picturesque canals, striking architecture, and vibrant cultural scene.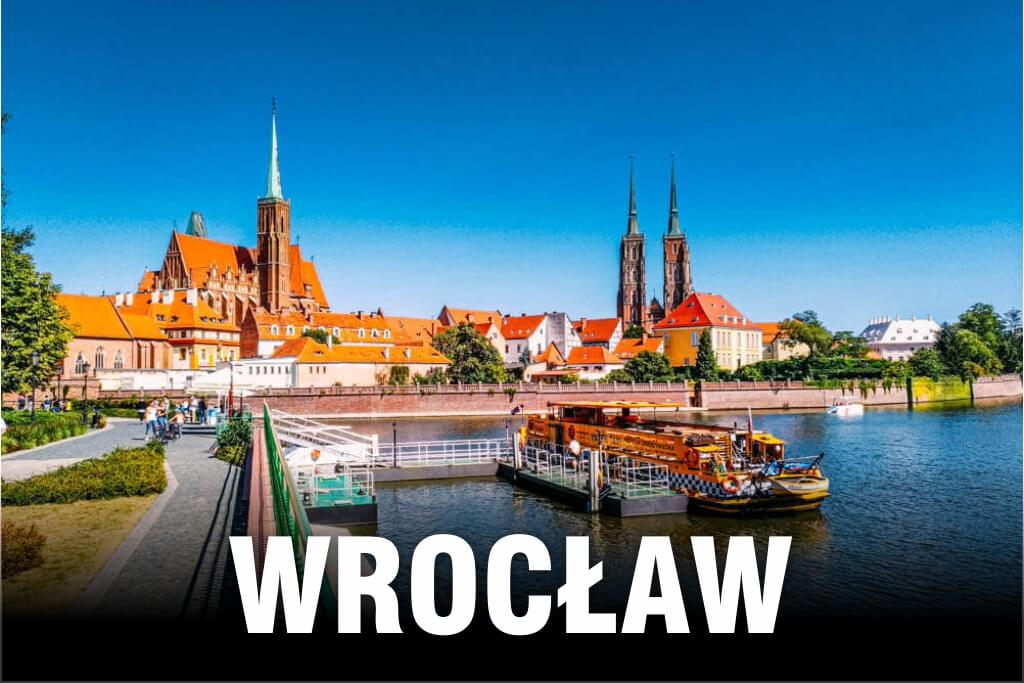 Visit the Market Square, and admire the Gothic architecture of Wrocław Cathedral. Visitors can explore the city's underground tourist routes, including the Wroclaw Underground Tour, and take the Salt Mines Tour.
You can enjoy kayaking on the Oder River, visit the Wroclaw Aquapark, and take a boat tour there. For a mesmerizing cultural experience, Wroclaw is home to a number of museums, galleries, and theatres like the  Capitol Theatre, the National Museum. The dwarf statues scattered throughout the city are worth your time.
4. Gdańsk
Located on the Baltic Sea, Gdańsk is a coastal gem known for its maritime history and colorful scenic beauty along the Motława River.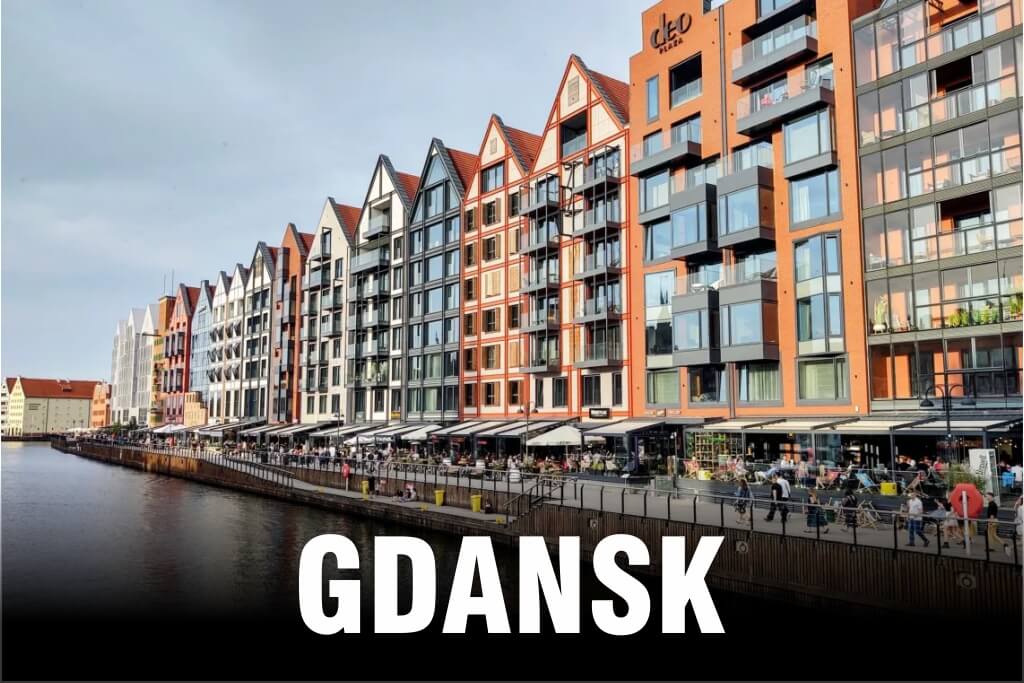 This beautiful harbor city is home to historical museums, Dutch-style architecture, and world-famous cafe culture.
Explore the historic shipyards, visit the impressive St. Mary's Church, and walk along the city's iconic Long Market.
Not far is the Oliwa Cathedral which is the longest cathedral in Poland and is known for its stunning interiors and famous organ concerts. The surrounding park and its botanical gardens offer a great respite from the hustle and bustle of the city.
5. Zakopane
Nestled in the Tatra Mountains, Zakopane is a haven for outdoor enthusiasts. Trust me, the children in the family will thank you for this!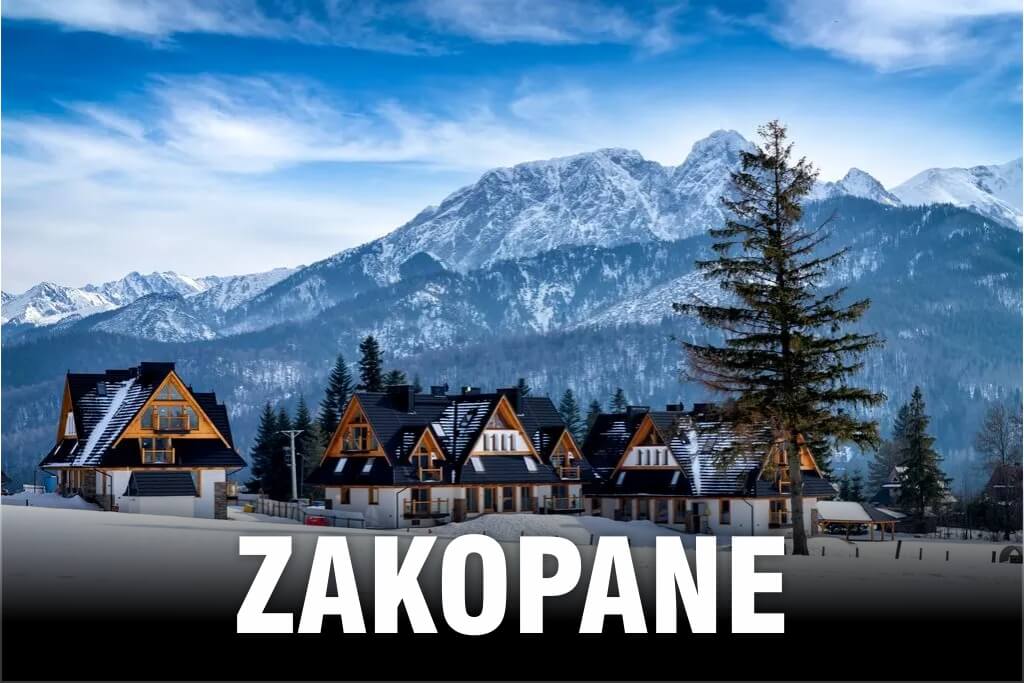 Experience the beauty of the High Tatras through hiking, skiing, and snowboarding. It is heartening to learn about the local culture at the Zakopane Style Museum.
6. Białowieża Forest
Nature lovers will be enchanted by Białowieża Forest, a UNESCO World Heritage site and one of Europe's last and largest parts of primeval forest.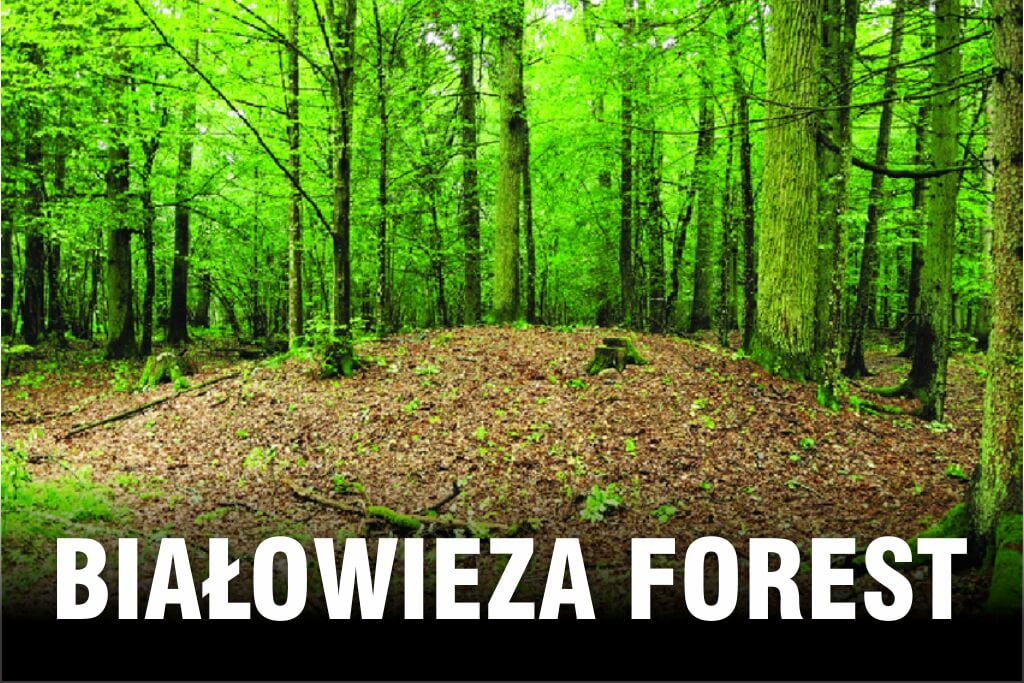 Here, you can spot European bison and explore ancient woodlands. The flora and fauna of the place take your heart away.
Tourists can explore its pristine wilderness, with towering trees, lush undergrowth, and a unique ecosystem that has remained largely undisturbed for thousands of years.
7. Auschwitz-Birkenau
An essential stopover to pay respects to the millions who suffered during the Holocaust, the museum offers a powerful educational experience about one of the darkest periods in human history.
Visitors can explore the preserved barracks, gas chambers, and memorials, bearing witness to the tragic history that unfolded here.
The site serves as a solemn memorial to the victims and a place for reflection on the atrocities of the past. A must-visit if you are on a family vacation and have children with you.
8. Poznań
Poznań is a city rich in history and vibrant energy. Don't miss the colorful Old Market Square with its iconic clock tower.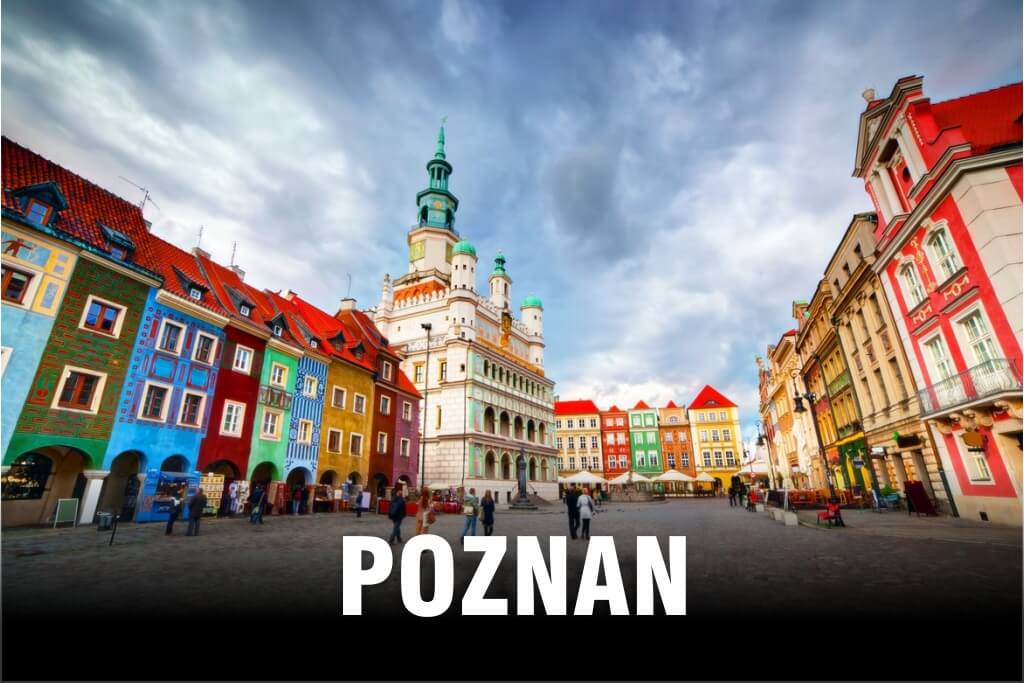 The Church of St Stanislaus, a former Jesuit college, is held as one of Poland's finest Baroque religious buildings.
The Imperial Castle built by Kaiser Wilhelm II, mimics the great residences of the Medieval Holy Roman Emperors in cities like Goslar in Germany.
9. Toruń
This medieval gem is the birthplace of the renowned astronomer Nicolaus Copernicus. Shielded by walls and gates on the right bank of the Vistula, Toruń is a brick-built city.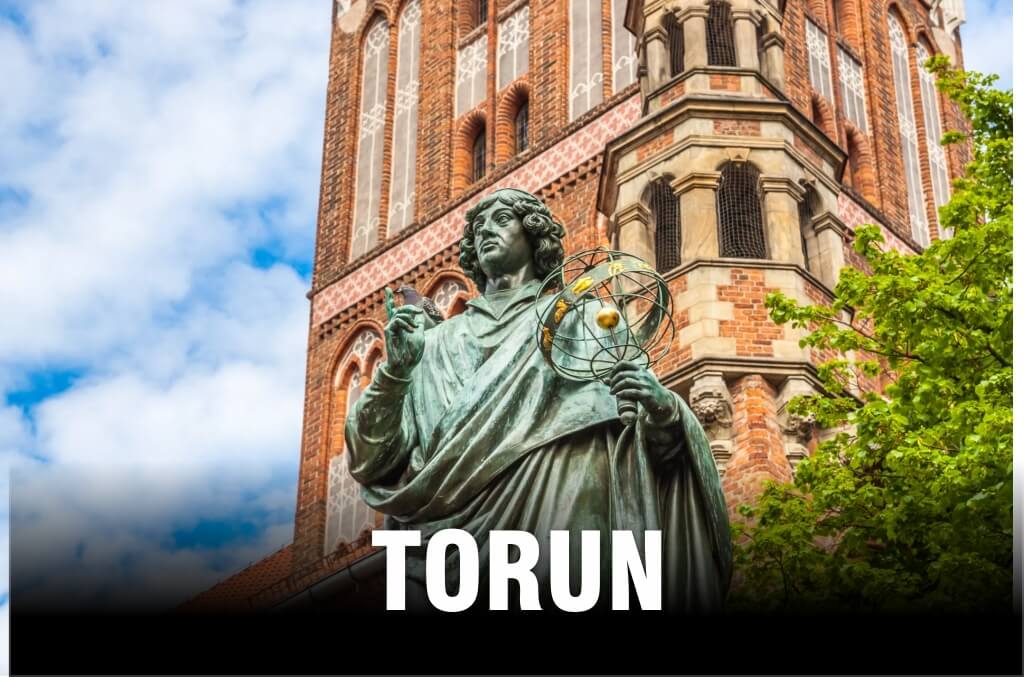 It is nestled along the picturesque banks of the Vistula River in Poland and is a captivating tourist destination. Also a UNESCO World Heritage site, it boasts of stunning Gothic architecture, including the iconic Toruń Cathedral and Town Hall.  
Discover the well-preserved Old Town, admire the Gothic architecture, and treat yourself Toruń's famous gingerbread.
10. Błędów Desert
Surprisingly, Poland is home to a desert! The Błędów Desert offers a unique experience with its vast sand dunes, making it an adventurous destination for enthusiastic travelers.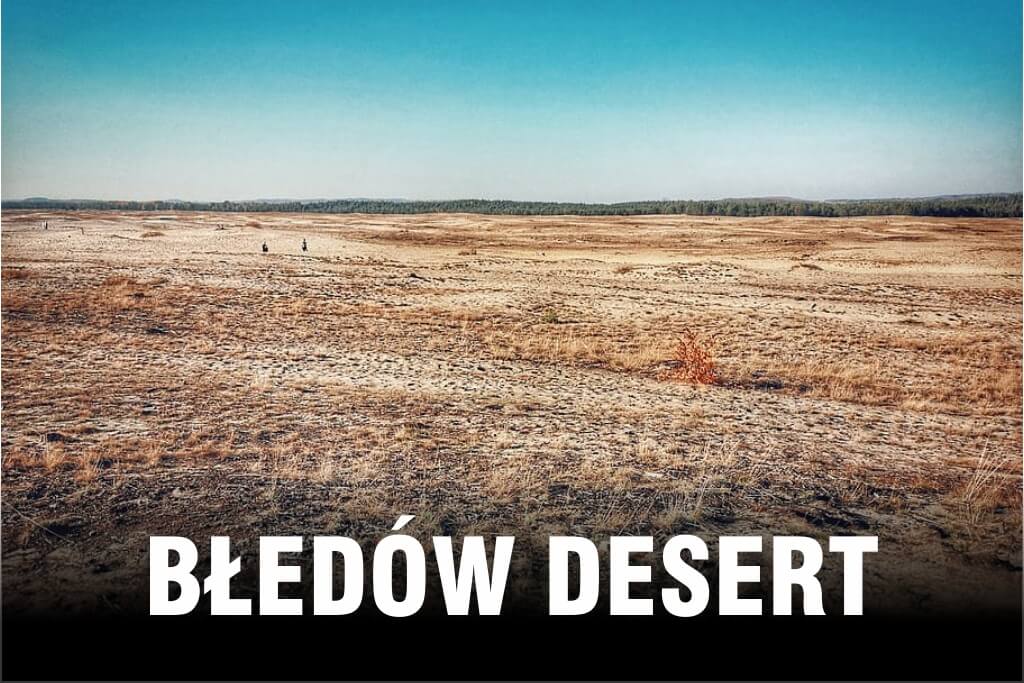 Visitors can explore the rolling dunes, which stretch over 30 square kilometers, and witness the desert's shifting sands and sparse vegetation.
It's a place of both natural beauty and intrigue, as it holds a mysterious history. The Błędów Desert invites adventurers to hike, sandboard, and immerse themselves in a landscape unlike any other in Poland.
The Best Time to Visit Poland
The best time to visit Poland is during spring (March-May) and fall (September-November). As the country blooms with colorful flowers and lush greenery, the weather is generally mild and pleasant, with temperatures gradually warming up.
The fall also offers pleasant temperatures and is a great time for hiking in the Tatra Mountains and exploring cities.
Regardless of the season, Poland offers a rich cultural and historical experience that you won't forget for long!
Conclusion
Undoubtedly, Poland offers you an interesting blend of ancient history with modernity. As an enthusiastic tourist can indulge yourself in many things. Explore historic buildings chiseled to perfection, make nature your companion, and experience the warmth of Polish hospitality. We bet you will make memories for a lifetime!
Frequently Asked Questions