There's a long weekend ahead and you are still thinking where to go. You love adventure but at the same time admire the vibe of being in a city. Well, welcome to Denver.
Denver is the capital city of Colorado. It is serenely nestled at the foothills of the Rocky Mountains. Denver is well-known for its sophisticated urban settlements and outdoor adventure.  
While there are sprawling Mountain Parks, Denver is equally at home with modern skyscrapers. There are a number of boutiques, galleries, and restaurants too!
With so much to offer, we are sure you must be incredibly excited to visit the place. But where to start? Don't worry. We have planned the perfect 3-day itinerary with the best hotels and resorts for you!
 So, come let's explore the High Mile City together!
Day 1: Explore the Red Rocks
Towards the southwest of Denver, a must-visit is the Red Rocks Park. This is our first location in our exciting 3-day itinerary. It is a geological marvel and a world-famous music venue. If you are a hiking enthusiast, the Trading Post Trail is one of the best locations. The amphitheater interests a lot of tourists.
Just a short drive from Red Rocks, The Fort is a historic place. It was a fur trading post in 1830. You can enjoy the culinary delights inspired by early American and European dishes here.
If one moves towards the west of Denver, we have to the charming town of Golden. There is a historic main street here. It is famous for its boutiques and art galleries. If fossils and minerals attract you, don't forget to visit the Colorado School of Mines Geology Museum. And yes, Golden has many craft breweries. The famous Coors Brewery is a popular spot.
In the Lower Highlands, Linger offers a never-before dining experience in a former mortuary. The locally sourced ingredients are full of flavors and irresistible taste. If you drive towards the Lower Downtown (LoDo), you can explore the vibrant nightlife. There are bars, clubs, and live music venues.
Best Things to Do: Breakfast at Snooze, Colorado School of Mines Geology Museum, Coors Brewery, Bars, Clubs
Day 2: Denver Art Museum and Colorado State Capitol
 The Denver Art Museum is located in the Civic Centre. It is a masterpiece in architecture. The museum has an impressive collection of American Indian, Western American, and contemporary art. Don't forget to visit the iconic Hamilton Building.
You will immensely enjoy a trip to the Denver Central Market located in the RiNo Art District. There is plenty to taste here. The freshly baked pastries, gourmet sandwiches, and artisanal cheese will tickle your tastebuds!
From the Civic Center Park, take a short drive to the Colorado State Capitol. There are several guided tours here. It is a nice idea to join a guided tour. The building's gold dome and legislative chambers are wonderful sights.
If you want to explore shops, restaurants, and cafes, you can easily walk down the bustling 16th Street Mall. It can be tiring so have an early dinner at the Union Station. It was actually a historic transportation hub that has been transformed into a culinary hub.
And, if you still have some spare time, enjoy a cultural performance at the Denver Performing Arts Complex. There are multiple venues here, like the Ellie Caulkins Opera House and Buell Theatre.
Best Things to Do:  Visit the Denver Art Museum, Hamilton Building, Denver Central Market, Colorado State Capitol, 16th Street Mall, Union Station, Denver Performing Arts Complex
Day 3: Mount Evans and Idaho Springs
If you are in Denver, a must-visit is the Denver Biscuit Company in downtown. You can start your day with a delicious breakfast. Do you know, it is well-known for its scrumptious biscuit sandwiches?
A few miles from here, the Mount Evans Scenic Byway is a 49-mile National Forest Scenic Byway.  The picturesque view of the place is sure to delight your heart.
We are sure by this time you must be having hunger pangs. So, pause at Echo Lake Park for some lunch. You can take an easy stroll around the lake or go on a short hike. Our advice: Enjoy the surrounding pristine beauty and relax!
While coming back, you can make a stopover at the historic town of Idaho Springs. If you visit the Argo Gold Mine you will understand the region's mining history. If history doesn't sound exciting enough, you can unwind at the Hot Springs and rejuvenate yourself.
Feeling hungry? End your day in Denver with some scrumptious food at the Buckhorn Exchange. It is famous since 1893.  The Buckhorn Exchange is well-known for its wild game cuisine.
Best Things to Do: Denver Biscuit Company, Mount Evans, Echo Lake Park, Idaho Springs, Argo Gold Mine and Mill, Buckhorn Exchange
Best Accommodation
Denver boasts a number of spacious and scenic hotels and resorts. Let's explore more.
The Brown Palace Hotel and Spa
Situated in the heart of downtown, The Brown Palace Hotel and Spa is known for its exquisite elegance. It was established in 1892 and is an iconic place in Denver. The hotel offers luxurious accommodations and exceptional service.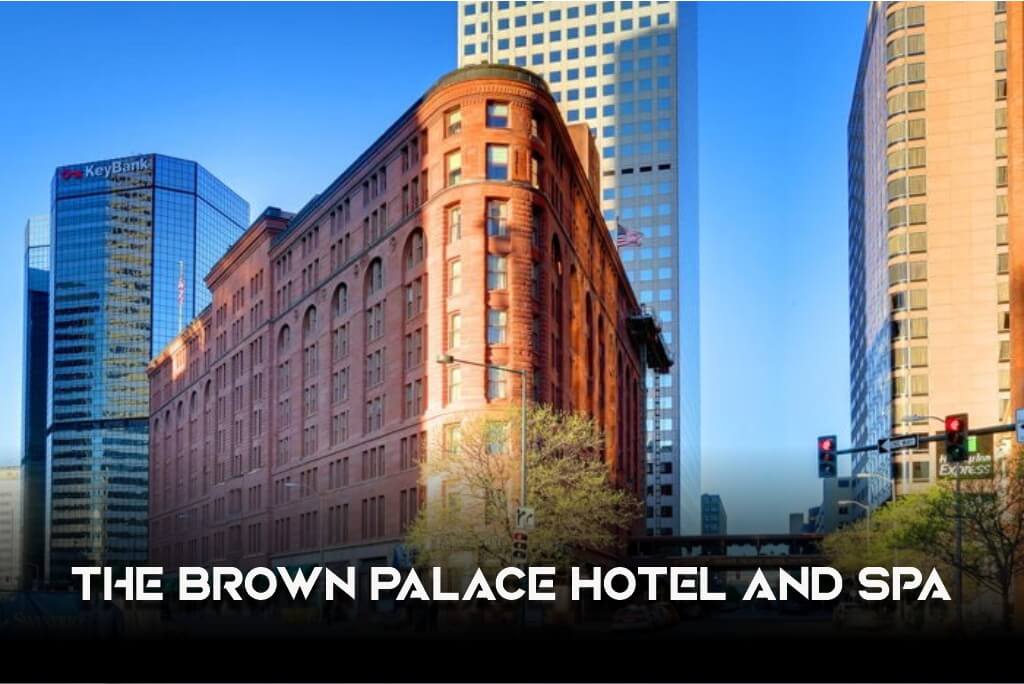 The Crawford Hotel
The Crawford Hotel is located within Union Station. It is a unique blend of modern luxury and historic charm. Each room is exquisitely designed. No doubt, it offers the charm and sophistication of Denver.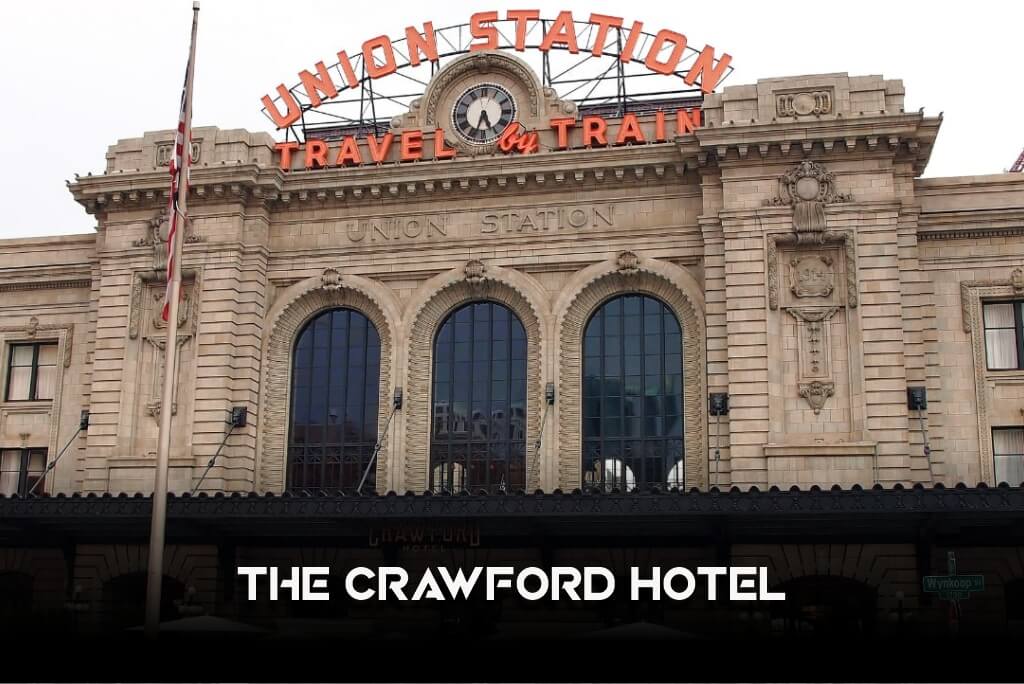 The Ritz-Carlton, Denver
If you are looking for luxury, The Ritz-Carlton is centrally located in downtown Denver. It is a five-star hotel that offers exceptional service, spacious rooms, and amenities.
Conclusion
Denver is a captivating place for visitors. It has a terrific blend of urbane locales and natural beauty. The cultural richness of Denver is appealing to most tourists. For sports enthusiasts, it is a hub of adventure sports. It is home to the Broncos (NFL), Nuggets (NBA), and Rockies (MLB). Beyond doubt, Denver promises an unforgettable experience for tourists eager to explore it.
Frequently Asked Questions
The best time to visit Denver is from September to November. This is the Fall period when the weather is mild. Spring (March to May) is also pleasant.
From hiking and skiing in the mountains to biking along the scenic trails, adventure enthusiasts will find a lot of opportunities here.
Denver's food scene is diverse and reflects its vibrant culture. There are farm-to-table dining options and food trucks. You can also explore the numerous breweries and distilleries in Denver.