Winter is the most lovable season in our life. Most people love everything about winter whether it is warm clothes or exploring chilled places. Yes, there are lots of winter destinations in the world where millions of people visit every year. 
The huge and sharp mountains and chilled air make us experience the best feeling. People who live in a warm country always prefer to visit winter destinations because they are already experiencing warm climates and summer seasons at their peak. 
Traveling to the winter destination gives them peace and a relaxed experience. People love to sip hot coffee and have food while sitting and staring at the snow-covered mountains. Today in this blog we are going to discuss the top 10 most beautiful winter destinations in the world to visit. 
Top 10 Winter Destinations in the World
Winter travel destinations are the most loved by the people who live in a hot place. They visit chilled places just to detox their heat. Winter destinations offer many fun activities to do with your family and friends. So today we are here with the top 10 ideal winter destinations in the world to visit. Let's have a look.
1. Svalbard in Norway
Svalbard in Norway is among the top places to visit in the winter season. You will fall in love with Svalbard's beauty. This place is rising as the most popular winter destination in the world.
You can experience the most attractive Northern lights in Svalbard. If you also want to witness the polar nights then you should visit there from November to January. The beauty of Svalbard looks like a painting and the naturally filled color will have your heart. 
2. Zermatt in Switzerland 
Zermatt, Switzerland is another of the top places to visit in the winter season. The winter season makes this place even more mesmerizing with the white snow and chilled breeze.
Visiting Zermatt can be the most precious experience of your life. Along with this many resorts and fun activities are available to do here.
3. Vienna in Austria
Vienna in Austria is among the top European countries. Winter in Vienna is just a treat for winter lovers.
This place looks even more beautiful at Christmas time as people decorate their houses with lights and Christmas trees to welcome Santa. A night in Vienna can be your dream night as you had imagined in your dreams. It is among the top travel destinations for the winter season.
4. Lake Baikal in Russia
Russia is already famous for its beauty and nature for winter lovers. In Russia, Lake Baikal is another place that is among the top travel destinations for the winter season.
We all know Russia for its breathtaking winter seasons but Lake Baikal is as beautiful and chilled as Russia. You can have the best time there if you love to explore winter destinations. This place has some beautiful deep lakes. Tourists love to skate on the ice there. 
5. Rjukan in Norway 
Norway is famous for its winter season. Rjukan is a small place in Norway that is rising among the best places to visit in winter.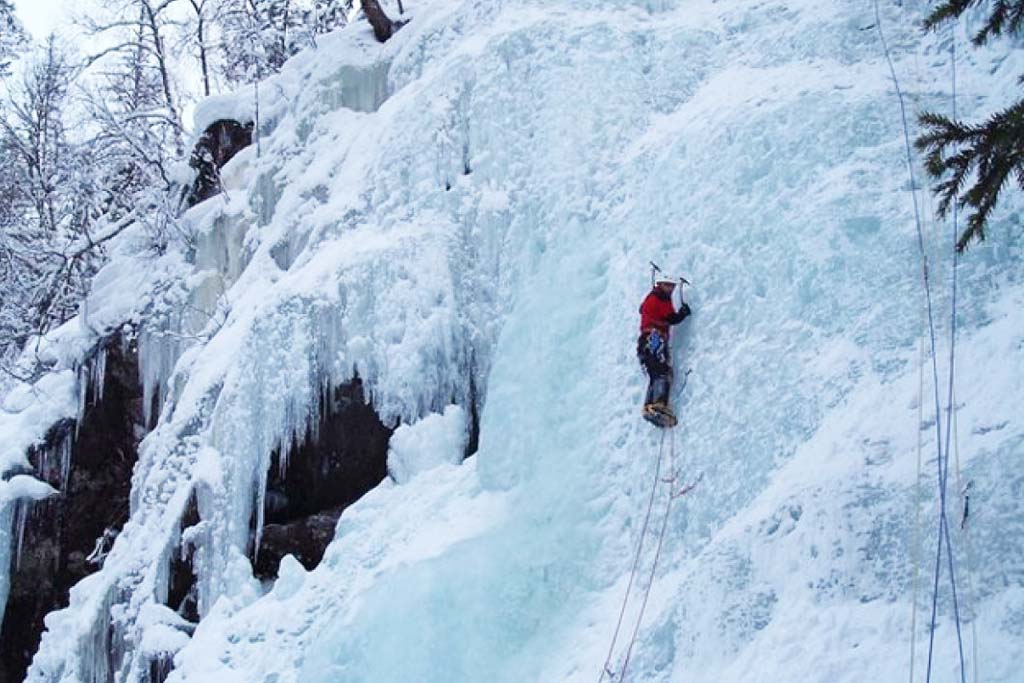 If you are a true winter lover then this place should be on your travel list for sure. The duration of six months in the winter season, this place looks truly heaven. In Rjukan you will get to see 150+ ice climbing trails for both experts and newbies. This place is the true symbol of nature and peace.
6. Rovaniemi in Finland
Rovaniemi in Finland is also among the best places to visit in winter. The atmosphere of this place and its mesmerizing view of morning and evening is the best thing to witness.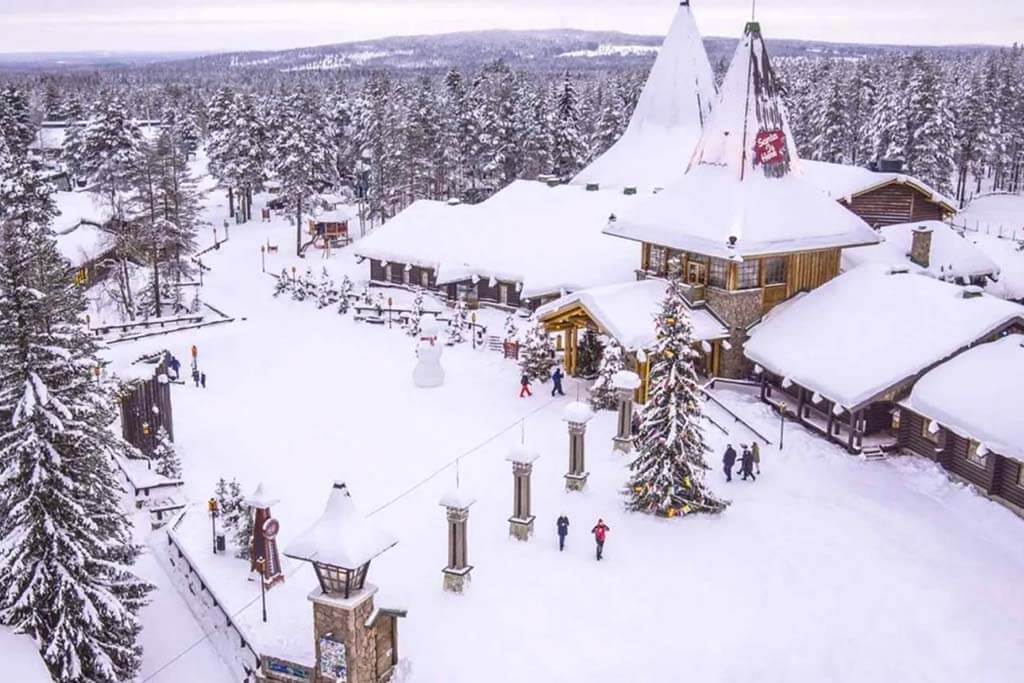 Rovaniemi is known as the hometown of our loved Santa Claus. Here you can take a ride on Santa Express. You can enjoy Igloo hotels and explore Wildlife Park.
7. Kashmir in India
Kashmir is known as the heaven of India; if you want to explore the true natural beauty you should visit Kashmir. This is among the most spectacular places to explore in winter.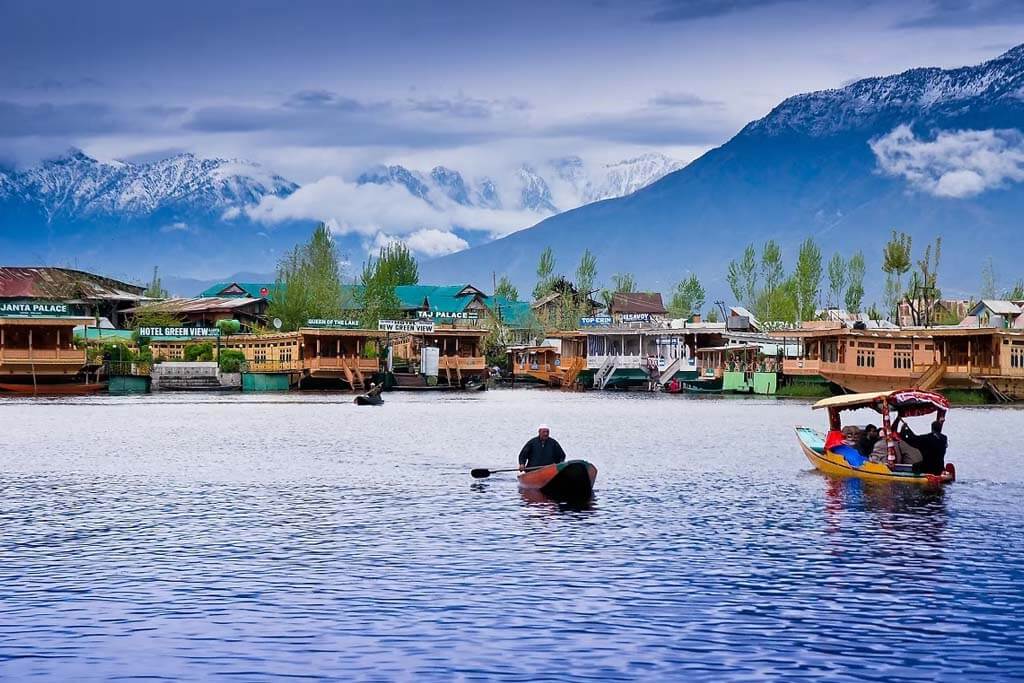 The beautiful mountains covered with snow and cloudy sky make Kashmir Valley the most worthwhile winter destination to visit. Kashmir valley is among the most famous valleys in the world and lots of travelers explore it each year. Visiting Kashmir can be the most precious time of your life as you had expected.
8. Alaska in the USA
Alaska in the USA is another heaven on earth filled with many beautiful lakes to explore. If you are in the USA in the winter season, visiting Alaska should be a must for you.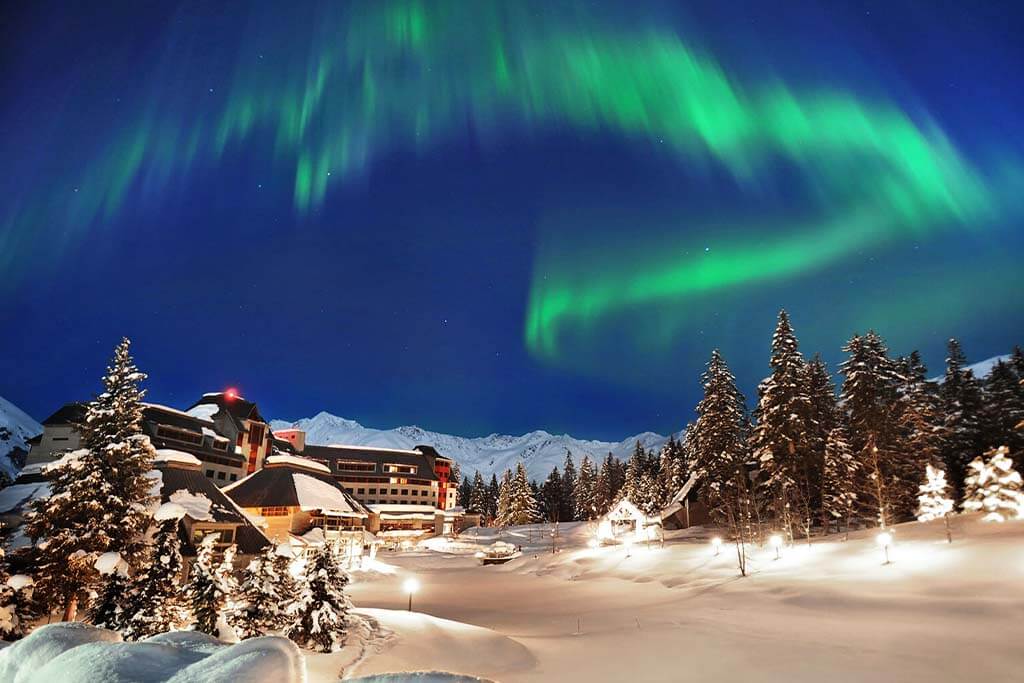 You won't regret it after all. The white glacier and Northern lights will be jaw-dropping views to capture with your camera. The temperature in Alaska will make you feel frozen so have your extra warm clothes. 
9. Mt. Fuji in Japan
Japan is one of the top travel places to visit in the world. Along with this Mt. Fuji, the top hill in Japan, is ideal for winter travelers. It offers magnificent views and chilled weather to explore.
The way snow hugged the beautiful Mt. Fuji hill and the breathtaking lakes are the best things to enjoy there. If you love to travel to winter destinations, you must visit Mt. Fuji to experience the true creativity of nature.
10. Harbin in China
China, a country of beautiful hill stations and winter destinations, has a beautiful place called Harbin.
This place is ideal for the winter season as lots of travelers visit each year and make it among the top winter destinations in the world. You can explore the International Snow and Ice Festival in Harbin. People from all over the world come to just enjoy this festival. You can stay in the most beautiful hotels in Harbin. 
Wrapping Up
Exploring beautiful hill stations in the winter seasons is the best plan you can ever have. In the entire world, we have many breathtaking winter destinations that can make you go crazy through its beauty and temperature. If you are planning your trip to a winter destination then you can consider our list of top 10 winter destinations in the world. 
Stay tuned to this space for more content on your way!