Indonesia is a land of extraordinary diversity, both in its geography and culture. With over 18,000 islands, it offers endless opportunities for adventure and discovery. Whether you seek sandy beaches, lush jungles, or towering volcanoes, Indonesia has something to offer. I made the list of the Best places to visit in Indonesia.
No matter where you go in Indonesia, you'll be struck by the warmth and hospitality of its people and the richness of its culture and traditions. So pack your bags, and get ready for the adventure of a lifetime in this stunning and unforgettable country.
Top Places to Visit in Indonesia
1. Bali
Bali has captured the hearts of countless travelers, becoming one of the most coveted and visited destinations on their bucket lists. This Indonesian gem boasts a diverse range of stunning landscapes, from tranquil beaches and lush rice paddies to majestic volcanic hills and thousands of ornate temples. When you visit Bali, you must explore the top famous places in Bali.
Bali's relaxed atmosphere has long attracted backpackers, surfers, and yogis who come to immerse themselves in the island's zen ambiance. Known as the "Island of the Gods," Bali is deeply rooted in spiritual traditions, with elaborate Hindu temples dotting the island, particularly in the spiritual capital of Ubud.
Although Bali's allure is undeniable, it is no secret that the island can become uncomfortably crowded during peak tourist season, which typically falls in August. Thus, if possible, it is advisable to avoid traveling during school holidays.
Also Read– 10 Best Honeymoon Hotels and Resorts In Bali
2. Yogyakarta
Home to over a million people, Yogyakarta is a very large city. Welcome to the soul of Indonesia, Yogyakarta. I have been to Yogyakarta more times than I can count. It's a fantastic city. Most of the locals call it "Jogja".
Yogyakarta, a bustling city with a population of around 500,000, is the most sought-after tourist destination on the island of Java. Its popularity can be attributed to its proximity to the world-renowned temples of Borobudur and Prambanan.
However, Yogyakarta is more than just a gateway to these temples; it is a hub of education and culture, particularly for Javanese fine arts, such as ballet and theater performances. With its range of tourist facilities, Yogyakarta has become a preferred location for tourists visiting Java. Additionally, Yogyakarta is unique in that it is the last Indonesian city still ruled by a monarchy.
3. Bintan Island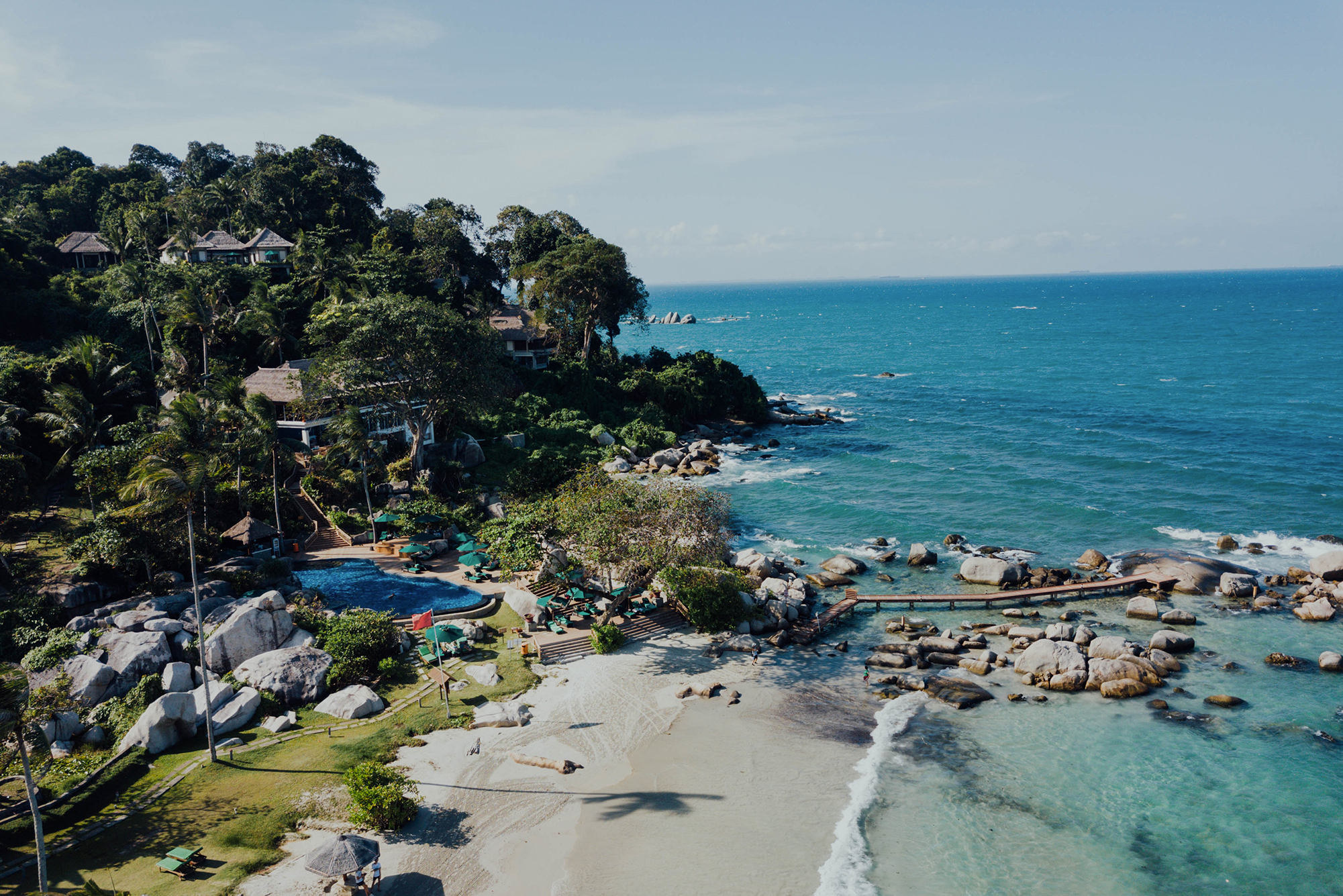 Bintan is a small, tropical island just off Singapore's southern coast. Some of Bintan's most popular attractions include Tanjung Uban Beach and Singkep Island; where you can see plenty of marine life. Including turtles, dolphins, and manta rays.
There are plenty of activities to do on land too. For example, you can go hiking at Bukit Pucak or swim with colorful fish around Nipah or Ombilin lakes. Bintan also has a diverse landscape featuring mangrove forests and volcanic hillsides.
The city of Tanjung Pinang features amazing markets, mosques, and boutiques as well as nightlife along Jalan Besar.
4.
Lombok
Lombok and its surrounding Gili Islands are becoming increasingly popular among travelers looking for an alternative to Bali's commercialism.
These tropical paradises offer the allure of Bali before it became overrun with tourists, including hotspots for surfing, uncrowded beaches, and enchanting waterfalls tucked within lush jungles. Tiu Kelep Waterfall, in particular, stands out as a must-see destination.
Backpackers are drawn to Lombok for its adventurous opportunities. The jungle, crowned by a towering volcano, is perfect for a trek that offers unforgettable vistas.
However, if you plan to hike Gunung Rinjani and its breathtaking crater lake, make sure to add it to your Best Places to Visit in Indonesia list. At nightfall, Gili Trawangan and other satellite islands offer a lively nightlife scene.
5. Trekking In Bukit Lawang
Bukit Lawang, a serene village nestled on the eastern side of Gunung Leuser National Park in North Sumatra, is more than just a charming destination for nature lovers.
It is also home to a renowned orangutan rehabilitation center that has been working tirelessly since 1973 to protect and preserve the dwindling population of these majestic primates.
But that's not all. The ecotourism industry in Bukit Lawang also provides a vital source of income for the local community, empowering families and supporting sustainable development in the area.
Indeed, the village itself is a testament to this sustainable ethos, blending seamlessly into the natural environment that surrounds it.
Closing Line
Indonesia is a gift of nature to us all. Make sure to experience it in the best way. With NRI Travelogue World, be a part of this celebration of life!