Nepal is an amazing country that is blessed with the best natural wonders. The nation also possesses various places to visit in Nepal may like outstanding historical and cultural landmarks such as temples and monuments that reveal much about the vibrant past and present of the region.  
These well-known tourist spots in Nepal have the right backdrop provided by the natural beauty, and the area's pleasant environment makes it inviting for visitors to explore. Even though this nation has become more popular as a vacation spot over the years, a sizable portion of Nepal is still unaffected by urbanization and the pollution it brings.
Visit Nepal at least once in your lifetime if you want to be close to nature. And when you do, make sure to see some of these must-see tourist attractions in Nepal. The blog highlights the 15 best places to visit in Nepal, its guidelines, timeline, and things to do in Nepal. 
How To Reach In Nepal?
There are a variety of ways to go to Nepal based on your starting point and preferences. The Tribhuvan International Airport in Kathmandu, the capital of Nepal, is the main entrance point if you're coming from outside the country. Direct flights from major cities across the world to Kathmandu are offered by several international carriers.
Alternatively, you can enter Nepal by land through a number of border crossings if you're already in a neighboring nation. There are many entrance sites into India from Nepal, including Kakarbhitta, Birgunj, Sunauli, and Mahendranagar. India and Nepal have an open border. Additionally, Rasuwagadhi, Kodari, or Kerung are the border crossing points if you're traveling from Tibet.
Once in Nepal, there are several ways to get about. Although the most common flight is from Pokhara to Bharatpur, domestic flights connect Pokhara, Bharatpur, and Biratnagar to Kathmandu.
For the adventurous, trekking over Nepal's magnificent Himalayan trails is another popular alternative. There are well-known routes that may be accessible from various locations in Nepal, including the Everest Base Camp and Annapurna Circuit climbs.
What Is The Best Time To Visit In Nepal?
The fall season, which lasts from September to November, is the finest time to visit Nepal. This time of year has great weather, with clear skies, mild temperatures, and rich scenery. By September, the monsoon rains had stopped, leaving the air clean and the ecology revitalized. This time of year is ideal for hiking and mountaineering since the mountain vistas are spectacular and the paths are dry and accessible.
Autumn also offers a number of lively celebrations like Dashain and Tihar that let tourists experience Nepal's rich cultural history. Another great time to go is in the spring, from March to May when the rhododendron blooms and colors the hills. However, with more tourists, this season may be busier. 
Top 15 Places In Nepal To Visit For A Soulful Adventure
1. Swayambhunath Stupa Or The Monkey Temple
Swayambhunath Stupa is one of the places to visit in Nepal Kathmandu that is the most magnificent stupa, commonly referred to as Monkey Temple, is perched above the city. 
Swayambhunath is a breathtaking historical site that is classified as a UNESCO World Heritage site and provides some of the best accessible panoramas of Kathmandu, basically 360-degree views.
In addition to a plethora of temples, stupas, and statues, the Swayambhunath stupa is one of the places to visit in Nepal. Early in the morning, about 730am, is the ideal time to visit Swayambhunath because the sky is clear and there are a lot fewer people there.
2. Boudhanath Stupa
Boudhnath (or Boudha), which is located 7 miles from Thamel's core, is arguably the most breathtaking tourist destination in Kathmandu. One of the biggest stupas in Asia is called Boudha. Buddhists typically go to stupas to worship.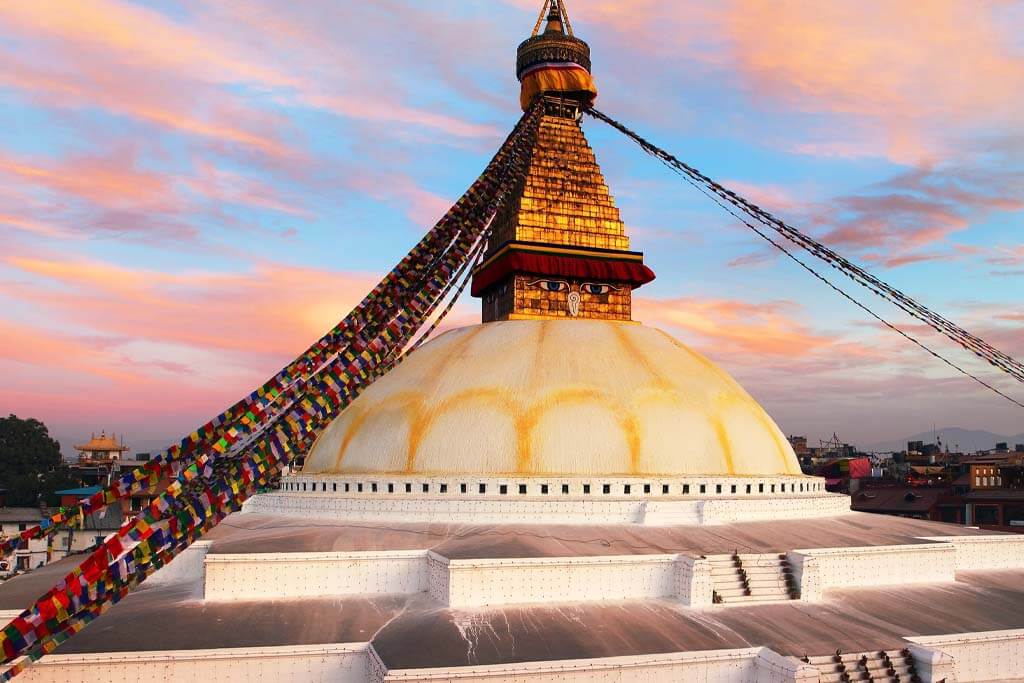 Although Boudha is incredibly impressive and can be seen from miles away, Boudha is a very significant location for Buddhists because it is believed to have been constructed around 600 AD, at around the same time the Tibetan King decided to convert to Buddhism.
3. Durbar Square
The Durbar Square is one of the best places to visit in Nepal. It is a collection of stupas, temples, and the occasional Sadhu. From Thamel, Durbar Square is approximately 700 meters away and is relatively accessible.
Being one of the best places to stay in Nepal for couples, once there, you can explore some of the larger temples or simply relax and observe people feeding pigeons. Considered one of the most popular tourist destinations in Kathmandu, Durbar Square is a must-see. 
4. Chitwan National Park
Due to its diverse flora and fauna, Chitwan National Park in Nepal is classified as a World Heritage site. This is definitely one of the must-visit places in Nepal.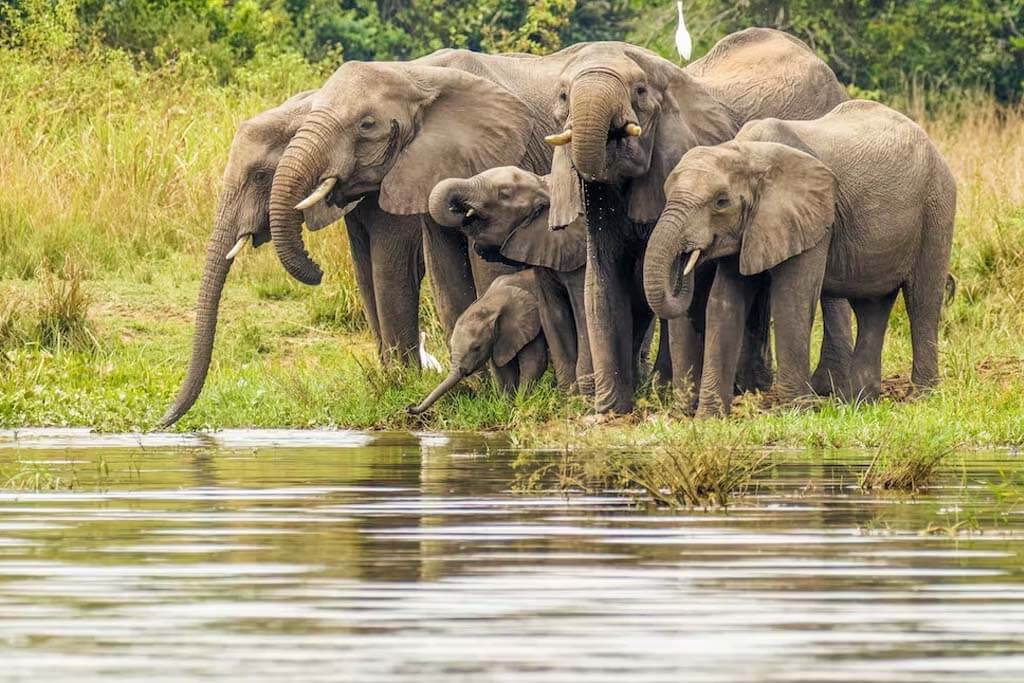 The Chitwan National Park is the biggest tourist place in Nepal. One of the last populations of greater one-horned rhinos can be found there. The best time of year to visit Chitwan, and more specifically Chitwan National Park, is in the winter. 
5. Pokhara
Pokhara is one of the most well-liked tourist spots in Nepal and the second-most visited city in Nepal.
It is well known for both its peaceful atmosphere and its breathtaking surroundings. On the edges of Phewa Lake is Pokhara. Pokhara is best visited in March, April, May, September, October, and November. 
Local and foreign tourists are transported to this city by the Pokhara International Airport. The best things to do and places to visit in Nepal Pokhara include rafting, canoeing, and bungee jumping. 
6. The Pashupatinath Temple
This is one of the most amazing places to visit in Nepal with family. The Shivaratri festival, when devotees travel from India and Nepal to worship Shiva, is the greatest time to go to the temple.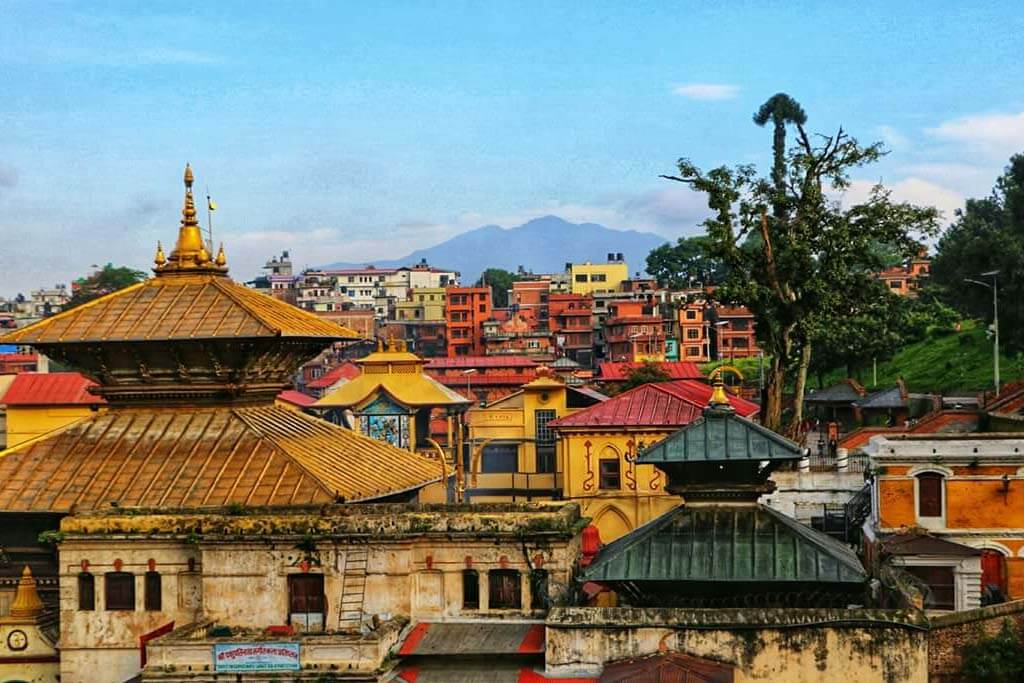 Approximately 5 kilometers from the city center, the temple is situated in the heart of Kathmandu. Buses and taxis are readily available, making public transportation to the location simple.
Although the Pashupatinath temple is open daily from 4 am to 9 night, it is closed from around noon till around 5 pm. However, the remainder of the region is accessible round-the-clock 24*7  for visitors. Other than Indian citizens, overseas visitors must pay a 1000 rupee admission fee. 
7. The Patan Durbar Square
Patan Durbar Square is a tiny area considered to be the best place to visit in Nepal. Even though it is the smallest of all the Durbar Squares in Kathmandu, it is the one that is jam-packed with the most temples.
The Durbar is divided into two courtyards: the inner half contains the Hanuman Dhoka and the main palace, and the outer section has the Kasthamandap, Kumari Ghar, and Shiva-Parvati Temple. The admission price to Patan Durbar Square, which also grants access to the Patan Museum, is 1000 rupees.
8. Lumbini
This counts as one of the most enthralling Nepal tourist spots. Lumbini is a highly spiritual location, and the Sacred Garden that envelops the main Mayadevi Temple is where visitors can experience the site's tranquility to the fullest.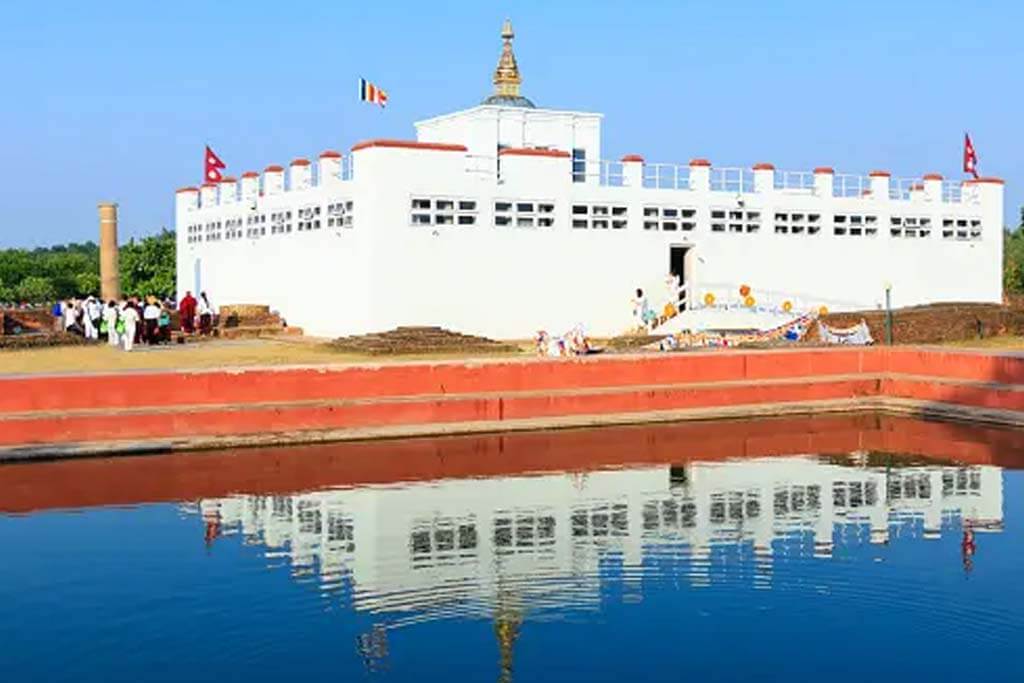 When Lord Buddha's birth is honored in a great way in April and May, it is the ideal time to visit Lumbini. Additionally, during this time, both Buddhists and Hindus visit this location to pay respects to Maya Devi or Rupa Devi, the mother of Lord Buddha. Buddha is one of Lord Vishnu's incarnations, according to Hinduism, and is one of the sacred places to visit in Nepal.
9. Sagarmatha National Park
The Khumbu region of Nepal is home to Sagarmatha National Park. It is one of the best places to visit in Nepal among all the parks. It is Nepal's first national park.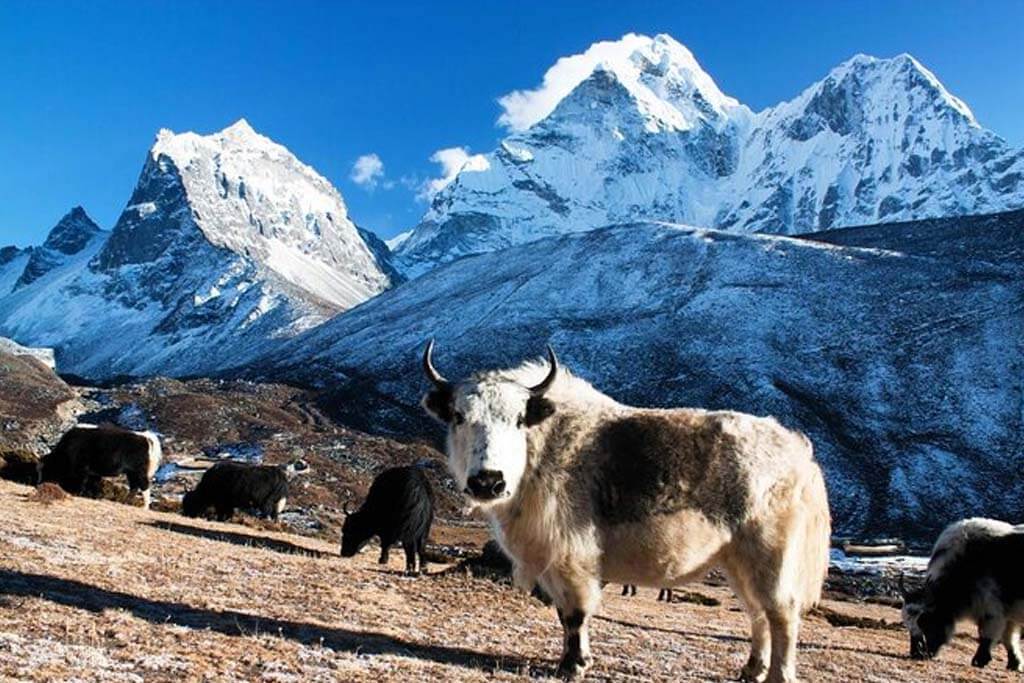 Nepal's national park is abundantly rich in variety. You're in for a treat if you enjoy observing birds. Along the journey, you will also come across some unusual, intelligent animals.
The Himalayan monal, Snowcock, Yellow-billed chough, Blood pheasant, and Red-billed Chough are just a few of the rare to endangered bird species that may be found in Sagarmatha National Park.
10. Bhaktapur
The UNESCO World Heritage Site status of Bhaktapur is a well-known place to visit in Nepal.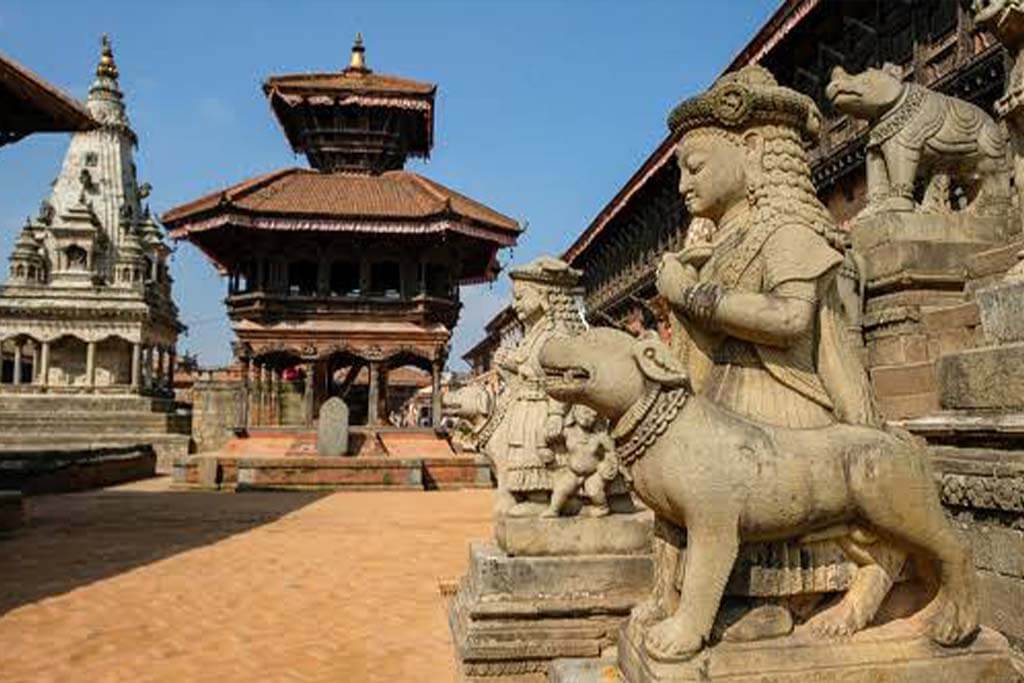 Many different examples of traditional Newari architecture can be seen if you visit this location. The handicraft and potters industries of Bhaktapur are also well-known nationwide.
The incredible "Juju Dhau," also referred to as "King of Curds," is a specialty of Bhaktapur. A tiny clay vessel is used to serve the fresh buffalo milk dish known as juju dhau.
11. Bhojan Griha
Without a doubt, this is one of Kathmandu's most striking buildings and restaurants.
It is also one of the best-known Places to visit in Nepal for honeymoon.  Bhojan is so lively with its magnificent 5-course traditional Newari feast, and it is great! The 150-year-old Bhojan Griha was built for former royal occupants who lived in what is now very eerie (from the inside).
While you have an excellent veggie thali and a side of Raksi (homebrew), the traditional dancing takes place, and the service is nearly faultless.
12. Chabahil Stupa
The Chabahil Stupa, a smaller replica of Bodhnath and Swayambhunath that, regrettably, has been destroyed after the 2015 earthquake, can be found northeast of Kathmandu (from Thamel).
The Chabahil Stupa is less crowded than the other stupas and is one of the most peaceful places to visit in Nepal.
13. Asan Tole
To receive your daily supply of fresh fruit and vegetables, head here. Being one of the best places to visit in Nepal in December, Asan Tole resembles an outdoor supermarket in that it sells everything from liter-sized bottles of homebrew (Rakshi) to exotic spices, marigolds, and yak off-cuts.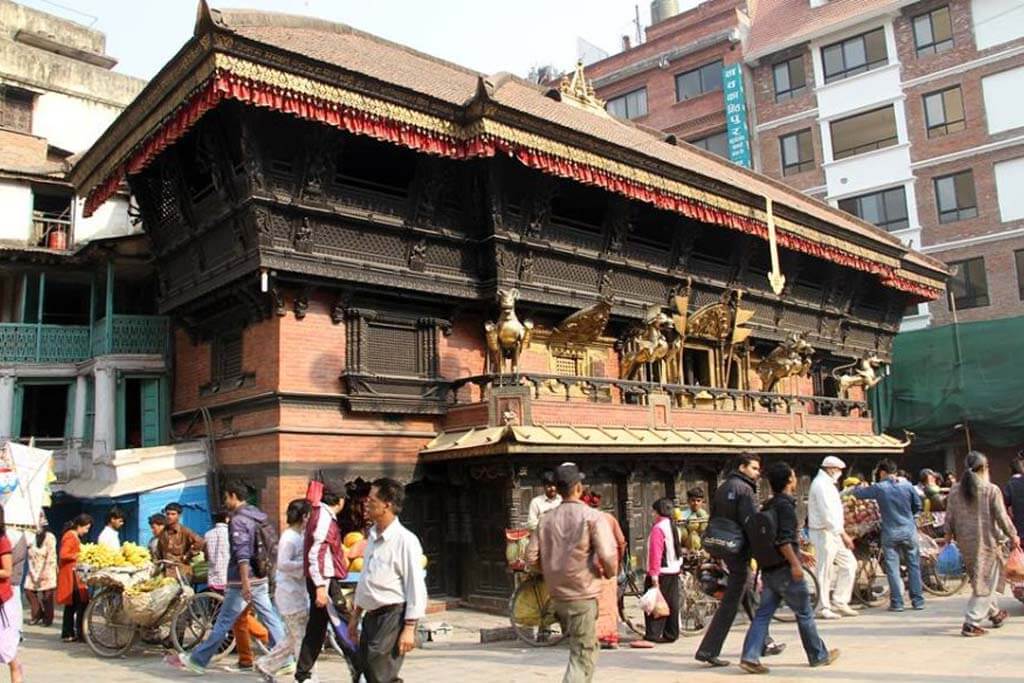 Produce is regularly purchased in Asan Tole daily because it is so well-liked by growers and vendors. One of the best things to do in Kathmandu is to explore Asan Tole. When visiting places in Nepal, make sure not to miss out on this one. 
Several temples, including the Annapurna Temple and the Krishna Temple,  are both highly distinctive in detail and placement with the Krishna Temple. It is wedged between two substantial buildings, surrounding Asan Tole.
The Annapurna Temple is dedicated to "abundance," which is why the Asan Tole markets are conducted beneath its entrance, but the Krishna Temple is tastefully ornamented with exotic wood sculptures.
14. Thamel
Thamel is a popular tourist spots in Nepal, Kathmandu and is home to a variety of restaurants serving cuisine from around the world, as well as gift shops, outfitters, and street sellers.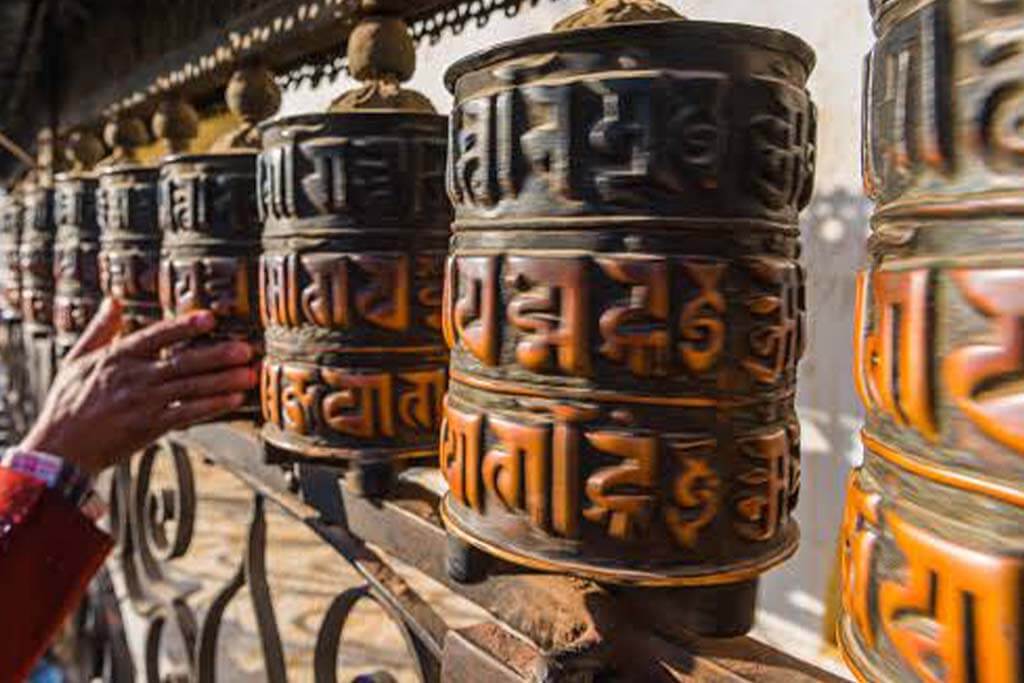 Being one of Kathmandu's most visited tourist spots in Nepal. Thamel is likely to have several street merchants attempting to sell you flutes and other strange goods. The best area to unwind in the city is Thamel Central, which is frequently the first attraction foreign visitors prioritize when considering what to see in Kathmandu.
15. Freak Street
Freak Street, now known as Jochne Marg, was the Thamel of the 1960s and 1960s, filled with amazing restaurants, odd characters, and those looking for information about visiting or living in Nepal. It counts as one of the most amazing places to visit in Nepal with friends.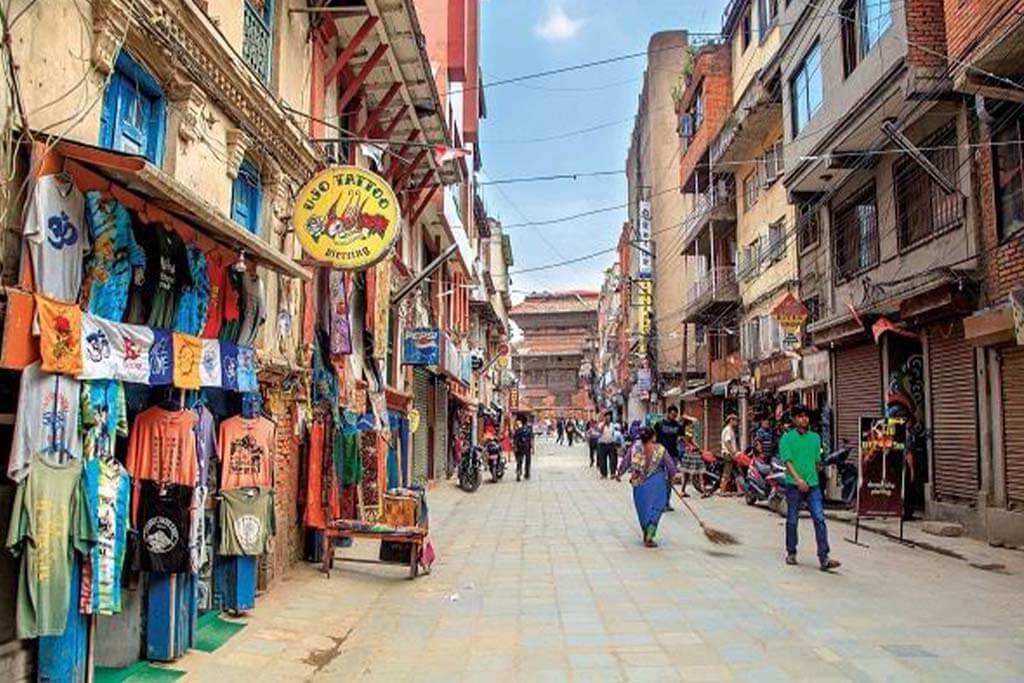 Due to the city's rapid development and Thamel's status as a new tourist hotspot, Freak Street in Kathmandu isn't quite what it once was, but don't let that stop you.
Additional Advice for Budgeting Your Nepal Vacation
Here are some other suggestions to assist you in reducing your expenses when exploring Nepal tourist places: 
Avoid tourist traps by eating at neighborhood establishments. The food will be more authentic (and less expensive), and you'll get a better sense of the local way of life.

Use the train or bus instead of a taxi or a rented car. It's a fantastic chance to interact with people and experience more of the nation.

Steer clear of popular shopping locations. If you venture a little off the beaten route, you'll find cheaper prices (and better products).

You should feel comfortable haggling for a lower price on souvenirs, hotels, etc., as haggling is customary in many circumstances.
Wrapping Up
In conclusion, it is relatively affordable to travel to tourist spots in Nepal, especially if you make smart travel arrangements. Nepal sightseeing offers a wealth of reasonably priced adventures, and with careful planning, you can take advantage of them all without making a hole in your pocket. 
Read also: Countries to Travel from India with Low Budget
Stay tuned to this space for more valuable content on your way!
Frequently Asked Questions