Dubai's growth is an inspiration for the entire world. The business opportunities for a luxury lifestyle, Dubai offers all the amenities to make it worth living here. To travel to Dubai you need to know all the tourist spots available here. 
In the upcoming years, Dubai will rise as the ultimate travel destination and country to live in. With so many facilities offered for its travelers, Dubai tourism is doing all the things to make it the most desired place to visit every year.
There are lots of reasons as to why you should travel to Dubai. You are not going to be bored with the availability of lots of things to do in Dubai. Today in this blog post let's get to know most of the details about Dubai and its beauty. Along with this, we will also discuss the best places to visit in Dubai. So let's dive into this. 
The Ultimate Global Attraction Dubai
Dubai has become the top global attraction in the world. With its growing infrastructure and corporate world, it has so much to offer. Every year millions of travelers explore tourist attractions in Dubai. The major events are taking place in Dubai and Expo 2023 is among them. 
With its huge stadiums, and places to host big events lots of big countries choose Dubai as the host of the events. It also makes Dubai highlighted in terms of hospitality and growth. To travel to Dubai, you need to be knowledgeable about the places and events that are going to be organized. It will enhance your travel experience. 
The luxury life in Dubai with a top shopping experience is just to give you a satisfied feeling. The iconic Burj Khalifa is the attraction known as the tallest building in the world and is the center of this amazing city. You should visit Burj Khalifa if you are visiting Dubai. The Dubai Creek Tower is also creating buzz among travelers over the globe. All the architectural beauty is also the reason why you should travel to Dubai once in your life. Creek Tower is among the top travel attractions in Dubai.
Iconic Architecture Creativity: Burj Khalifa, Palm Jumeirah, And More
Dubai is also known for its top architectural developments that give immense pleasure to experience to all travelers. Burj Khalifa, Palm Jumeirah Beach, and Lakes are examples of Dubai's exceptional architectural design and development. With a height of 828 meters, Burj Khalifa is the true symbol of engineering power.
While traveling to Dubai, visiting Burj Khalifa should be a must on your list. With the amazing panoramic view of Dubai City from the 148th and 125th floors, Burj Khalifa has a lot of things to offer. 
Along with this Palm Jumeirah is a man-made beach which is crafted in a palm tree shape. This place has top hotels and luxury residences to stay in with entertaining nightlife. The food is another thing to taste in Palm Jumeirah. You are going to love each meal for sure with mesmerizing viewpoints. With this, Burj Al Arab is another place to experience the top architecture in Dubai. Burj Al Arab has a sail-shaped hotel that is a true example of luxury and comfort. It offers the true blend of Dubai's entire cycle.
Dubai's Shopping And Luxurious Malls To Explore 
Dubai is also known for its luxurious malls and street markets that welcome all travelers to enhance their shopping experiences. Nowadays, Dubai has become the top destination for top clothing and luxury brands.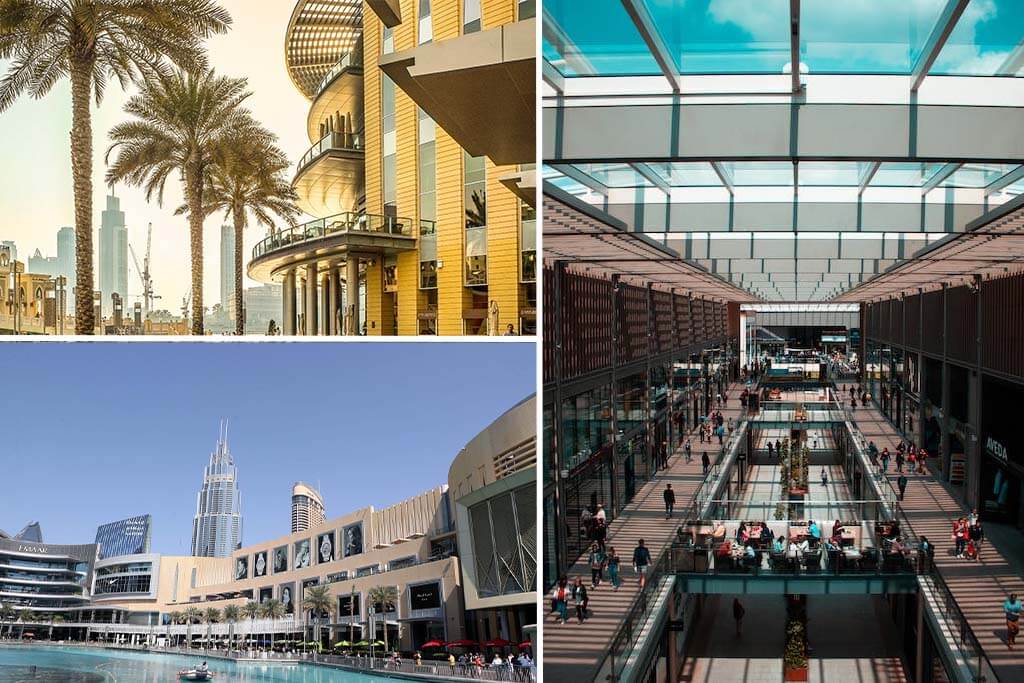 This all has become possible because of amazing Investment opportunities. All the people who are planning to visit Dubai must explore the Dubai malls and marketplaces for the best shopping experiences. 
Dubai Mall is one of the top luxury places to visit with 1200 outlets. It offers all the amenities such as entertainment, a food court, huge car parking, and much more. From luxury brands to handmade cloth boutiques, and lifestyle stores, this mall can fulfill all of your necessities. Mall of Emirates is another top luxury mall in Dubai. This mall also has top luxury brand outlets and all the amenities which you need in your life.
Adventures Skydiving, Desert Safaris, And Waterparks To Experience 
Skydiving, desert safari, and Waterparks are major travel places to visit in Dubai. People who love adventure in life should try skydiving as it will give them the best experience of their life.
Flying with birds and breathing in the sky's the feeling that makes you fall in love with Dubai. An expert will guide you throughout the process to make your skydiving experience the best. 
Desert safari is another spot to explore in Dubai. Loving desert landscapes can be the way to reach a desert safari. Exploring desert safari can be the best experience to have in Dubai. Using the 4×4 vehicle while exploring adventure routes can make you feel amazing. In the dark time, there will be a feast treat waiting for you while giving you the Arabic touch. Some music and entertainment with cultural performances would give immense pleasure. 
After exploring the desert Safari in the heat of Dubai, relaxing in water parks would be an ideal option to choose. You can explore Aqua Venture with the longest slides and mesmerizing water attractions. Playing with water and feeling relaxed is all you need on your Dubai Trip. Enjoying water parks with your friends and family is all you would love to explore after a long day in Dubai.
Wrapping Up
With its top tourist attractions in Dubai and tourist spots, Dubai has made it possible to grab traveler's attention in 2023. Dubai has amazing architecture, diverse culture, a luxury lifestyle, and business opportunities. Most people choose to make Dubai their home. By checking the top places to visit in Dubai you can save your additional time in exploring them. 
Dubai never disappoints anyone as it has the best atmosphere and beach life to offer. Just be ready with your passports and start your life's best trip along with your loved one.