Thinking about traveling to Australia? Your go-to resource and travel planner for a vacation to Sydney, Australia, is Expedia. It will be difficult to fit all you want to do in Sydney into a single trip because there are so many things to see and do there. 
Allow us to assist you in ensuring that all of the must-see tourist attractions and neighborhood favorites are included in your Sydney tours. The state of New South Wales is magnificent. You want to take care not to overlook the treasures that this lovely city has to offer as you walk into the unknown. 
Sydney is a fantastic city with incredible attractions and all the contemporary amenities. Whether Sydney activities take you indoors or outdoors, make sure to explore the top recommendations for any passing guest. Also, there are many Free things to do in Sydney. This journey might only happen once in a lifetime. Make sure you find Sydney activities and the best things to do in Sydney that will make the most of every minute.
Top 10 Things to Do in Sydney
1. Sydney Opera House
The Sydney Opera House is regarded as one of the Top 10 places to visit in Sydney. On daily tours, you may see the magnificent façade and interior of the Opera House, snap pictures on its steps, and attend performances that are staged beneath its recognizable white sails. The best thing to do in Sydney is visit all these aesthetic masterpieces. 
The best thing to do in Sydney is to go to the legendary performing arts center. The Sydney Opera House Tour, Backstage Tour, or Tour and Tasting Plate, which includes a guided tour and a three-tier gourmet tasting plate at the Opera Kitchen, are available every day. Mandarin, Korean, Japanese, French, Spanish, and German tours are available. Visiting the Sydney Opera House is the best thing to do in Sydney this weekend.
2. Sydney Harbour Bridge Climb
For unmatched views of this Australian icon from a height of 440 feet (134 meters), climb the Sydney Harbour Bridge. Choose a morning or afternoon half-day guided Bridge Climb, or climb at dawn, dusk, or night. The Best things to do in Sydney are to explore Sampler Climb, which takes you halfway there, or a Bridge Climb Summit Express for a strenuous ascent that moves more quickly.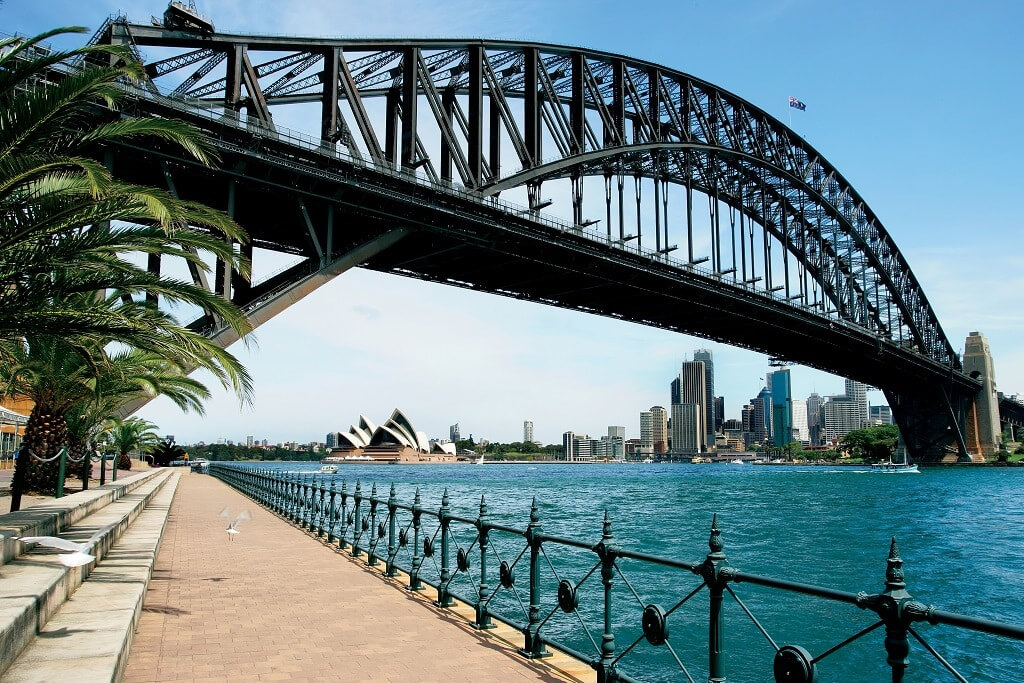 A maximum of 14 people are allowed per climb to the peak to ensure individualized care in a small group. Follow a knowledgeable guide to ensure a safe, enjoyable, and educational climb. The best thing to do in Sydney is to take a more challenging Express Summit Climb. If you're short on time or afraid of heights, try a Bridge Climb Sampler. A maximum of 14 persons are allowed on each climb, resulting in a more individualized experience.
3. Bondi Beach
A well-known beach called Bondi Beach may be found in the suburbs of Sydney, Australia is among the Top 10 things to do in Sydney. It is renowned for its stunning natural surroundings, energetic atmosphere, and surf culture. 
Also Read- Places to Visit in Bali Indonesia & Explore the Beaches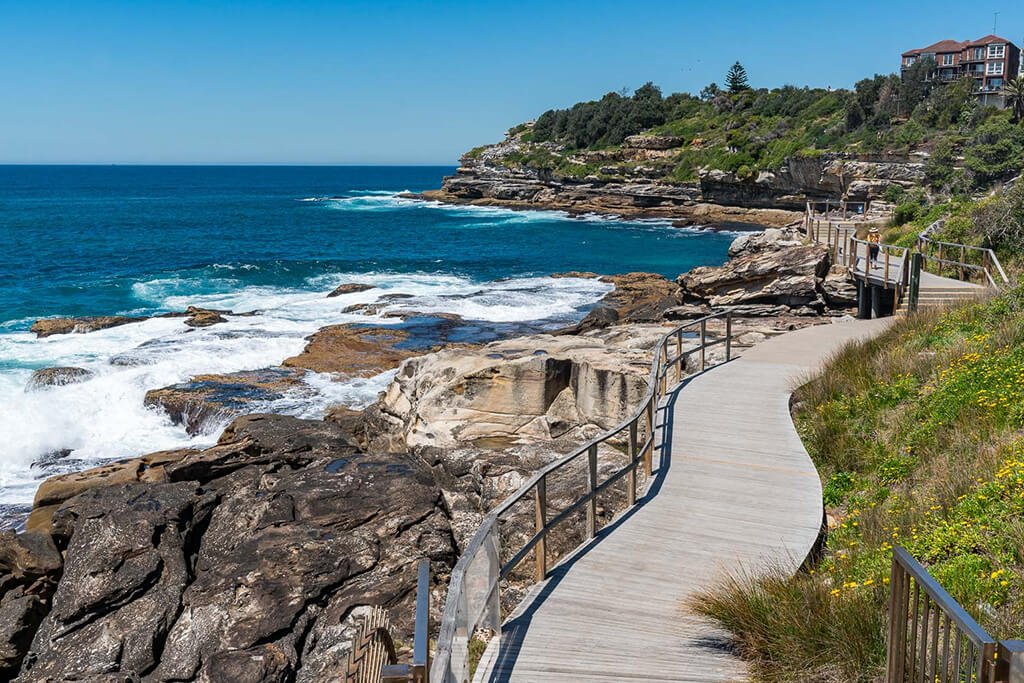 The Bondi to Bronte Coastal Walk and the Bondi Open Air Cinema are well-known events and activities being held there.  Another best thing to do in Sydney is looking to stay close to Bondi Beach; Bondi 38 Serviced Apartments is the ideal option. 
Our spotless, fully equipped lodgings ensure a pleasurable Bondi experience. You can make the most of your vacation because Bondi Beach is right outside your door, and other famous sights in Sydney are only a short drive away.
4. The Rocks
The Rocks are essentially where contemporary Sydney was born. The Rocks have a rich past, changing from a boisterous, raucous community of convicts, soldiers, sailors, and street gangs into a flourishing, contemporary area.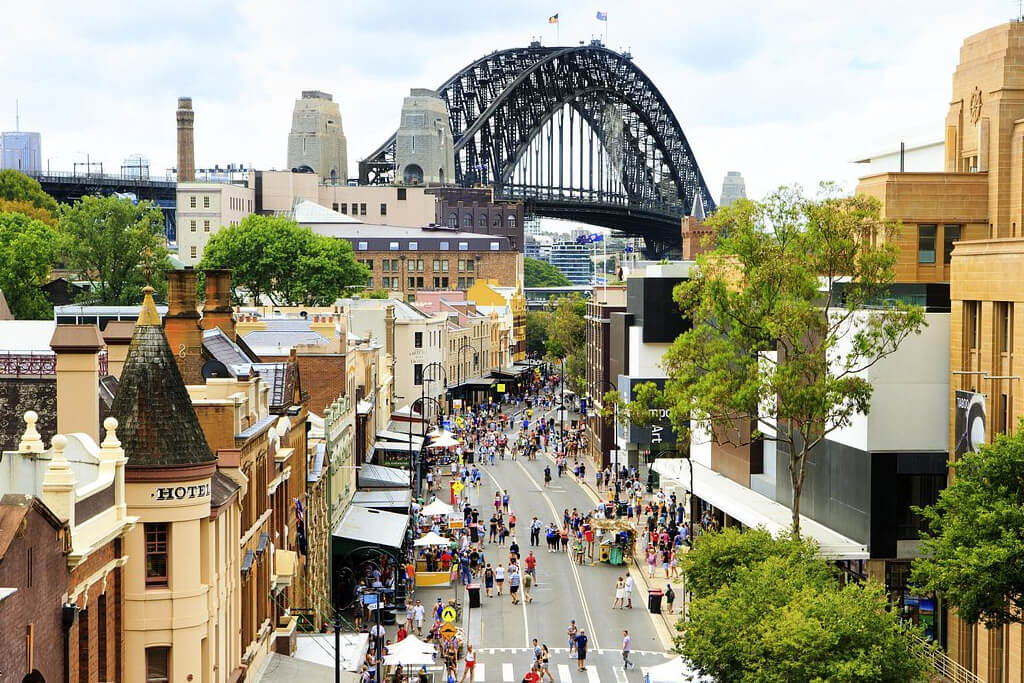 For beautiful views of the Sydney Opera House and the harbor, stroll along the foreshore. Visiting The Rocks is the latest thing to do in Sydney this weekend.
The Museum of Contemporary Art Australia, as well as artists, poets, or custom craftsmen in The Rocks pop-up project, is located at The Rocks, a destination for the creative and cultural arts. The things to do in Sydney are to visit The Rocks Discovery Museum and the Argyle Gallery.
5. Taronga Zoo
You can only see beautiful Giraffes up close and personal with lively Sumatran Tiger cubs, and enjoy watching elephants lounge around in the mud at Taronga. The adorable Western Lowland Gorilla at Taronga, Fikiri, has a bunch of feisty little chimpanzees, while the curious, endangered Red Panda puppies at Taronga recently celebrated their first birthday.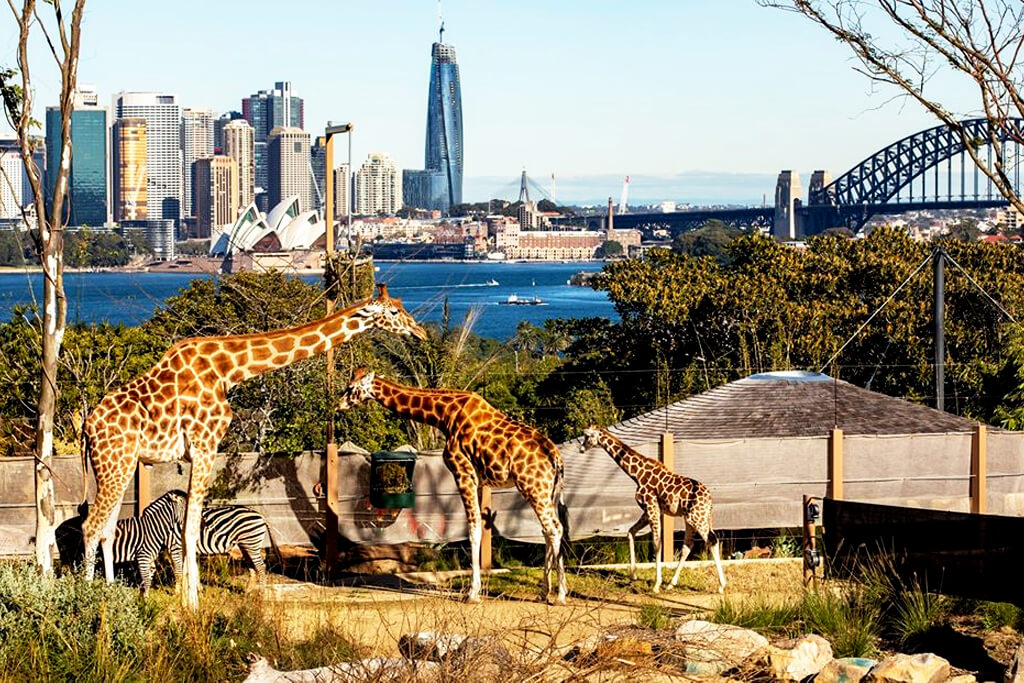 Experience the legendary Seals for the Wild show at Taronga, which is presented twice daily every day. There are also numerous green, lovely locations to picnic and enjoy, as well as more than 20 intriguing Keeper Talks to choose from each day. 
6. Royal Botanic Garden
The gardens take up one of Sydney's most breathtaking locations as they are encircled by Sydney Harbour and located close to the Sydney Opera House. It is well known Top 10 places to visit in Sydney among the parks and gardens.
Royal Botanic Garden is the oldest scientific organization in the nation and houses an exceptional collection of plants from Australia and elsewhere. 
Themed garden areas display the varied beauties of nature, ranging from the provocative rare and endangered plants of the globe to the romantic rose garden.
In addition to the Aboriginal Heritage Tour, things to do in Sydney, Australia, are custom heritage excursions and free guided walks. Online reservations are required. In the whole of Sydney's Royal Botanic Garden, there is free WiFi.
7. Art Gallery NSW
Everyone should visit an art gallery at least once in their lifetime. Anyone and everyone can enjoy going to an art gallery; it's not just for people who are passionate about the arts. A trip to an art gallery may be very entertaining, regardless of whether you love to produce your works of art or have never picked up a paintbrush before.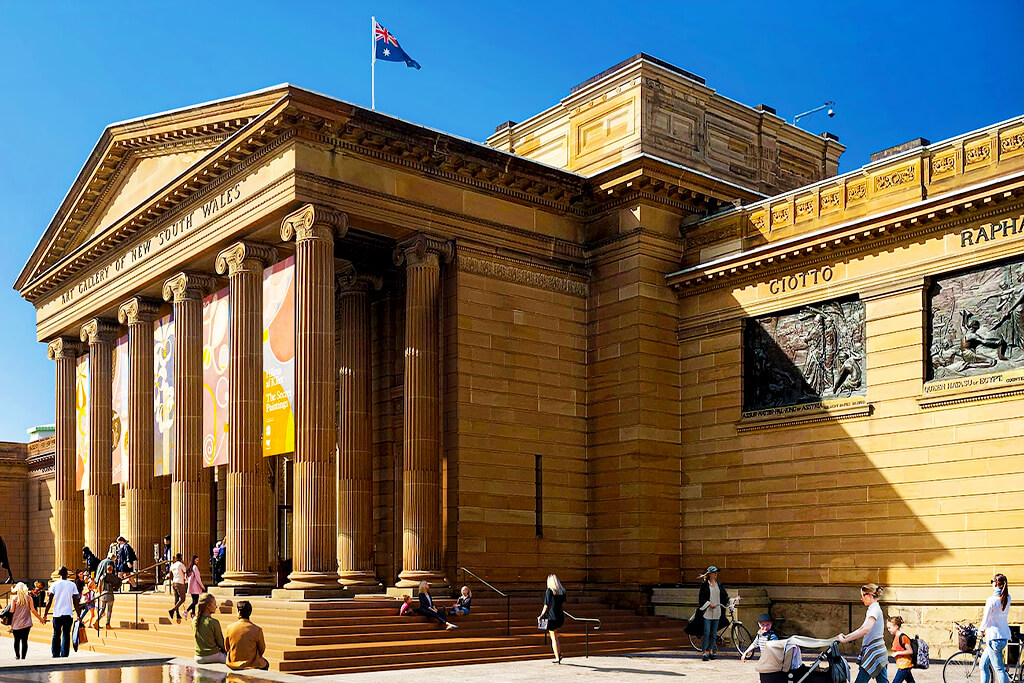 People adore going to art museums. In reality, these kinds of locations that honor the arts in many ways are popular with people of all ages and from all walks of life. There are many Free things to do in Sydney. The top things to do in Sydney are to view both contemporary works of art and the past of art and artists.
Even if you dislike traditional art, an art gallery could have something to appeal to everyone, including interactive exhibits in addition to paintings, sculptures, and photography. 
8. Manly Beach
Manly Beach, one of Australia's most well-known beaches, is most remembered for having hosted the first-ever surfing competition in 1964. The famous beach, a two-kilometer stretch of golden sand bordered by majestic Norfolk pines, bends from South Steyne to North Steyne and Queenscliff, where an underwater reef known as a bombora produces waves that are much sought after by professional surfers.
Read Also – Explore the Beautiful Beaches of Sri Lanka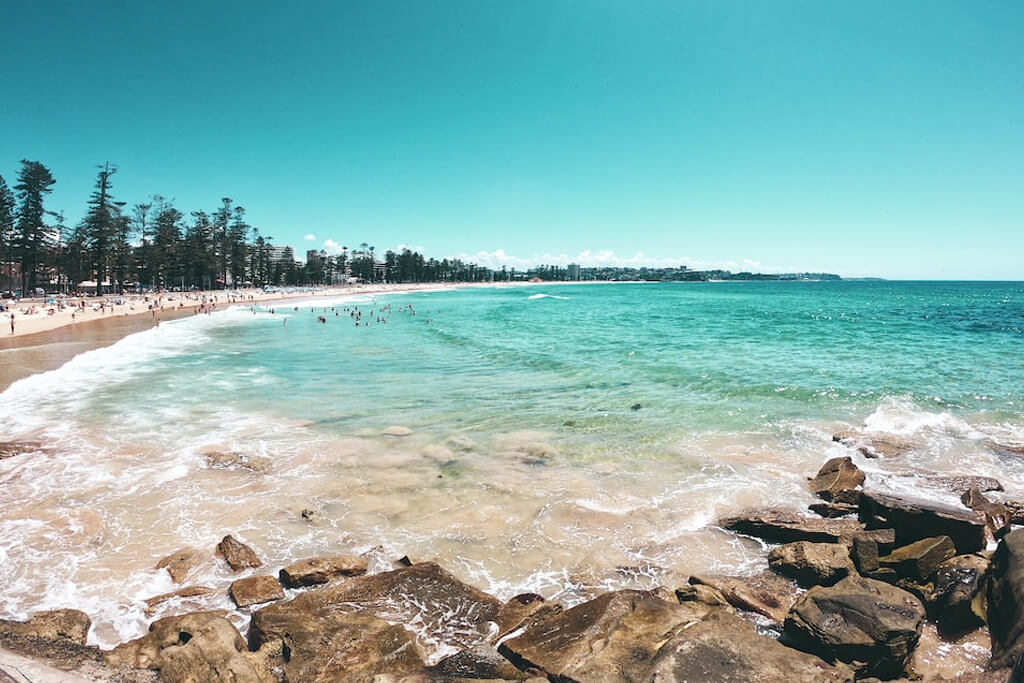 It also accommodates surfers who wish to learn, and on most days, you can witness groups of surfers leaping into rips and working arduously to catch that elusive wave. 
9. Darling Harbour
Discover unusual Australian wildlife, waterfront dining, fascinating history, and vibrant nightlife at Darling Harbour, just a short distance from the city core. It boasts a busy calendar of events because it is one of Sydney's main dining, shopping, and entertainment districts. The SEA LIFE Sydney Aquarium and the WILD LIFE Sydney Zoo are two of the most well-liked attractions.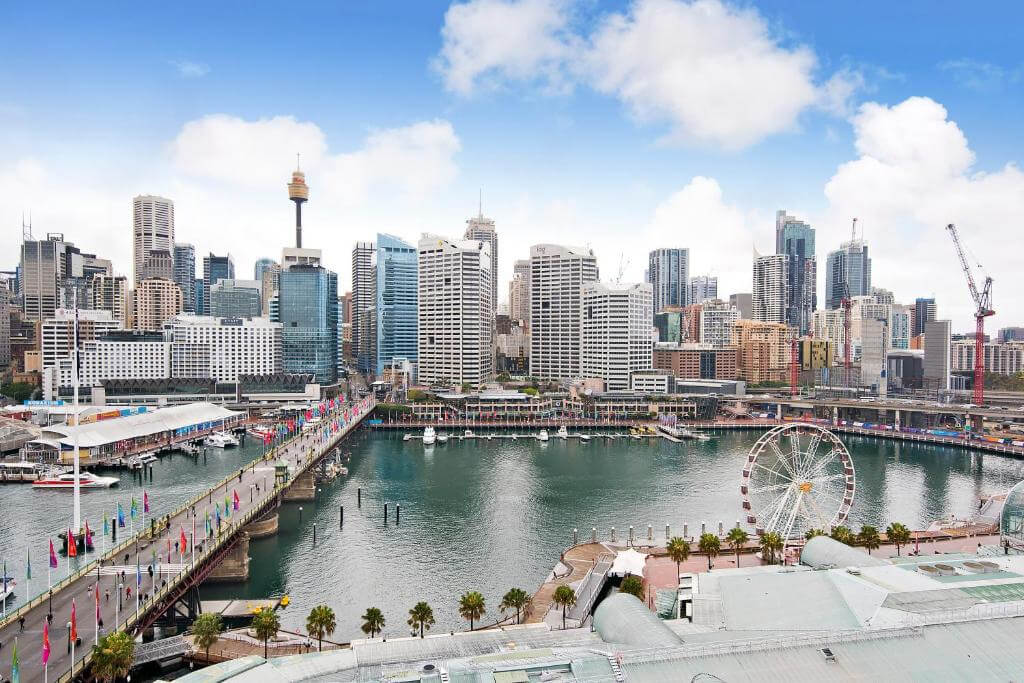 It will be fascinating to observe sharks and dugongs up close, as well as native species like koalas and kangaroos. King Street Wharf, where boats and cruises enter and depart, is close to the zoo and aquarium. Additionally, there are several outdoor dining options at the wharf's chic bars and fine dining establishments. At the hip nightclubs on the waterfront, you may dance all night long.
Other well-known attractions in Darling Harbour include the IMAX, which has the largest movie screen in the world, laser tag and ten-pin bowling, Madame Tussauds, shopping, harbor cruises, and a variety of year-round outdoor performances and exhibits.
Darling Harbour has a variety of cozy lodging options, including serviced apartments, corporate lodging, and luxury hotels at sites like The Star, Hotel Ibis, and the Novotel.
10. Coastal Way
The Coastal Way, also known as the Caminho da Costa, is a breathtaking diversion from the traditional French Way. As you approach Santiago de Compostela, you'll travel along the Atlantic Coast. Stay in fishing communities while exploring the untamed sandy beaches of Northern Portugal and Galicia. Sample delectable seafood and wine.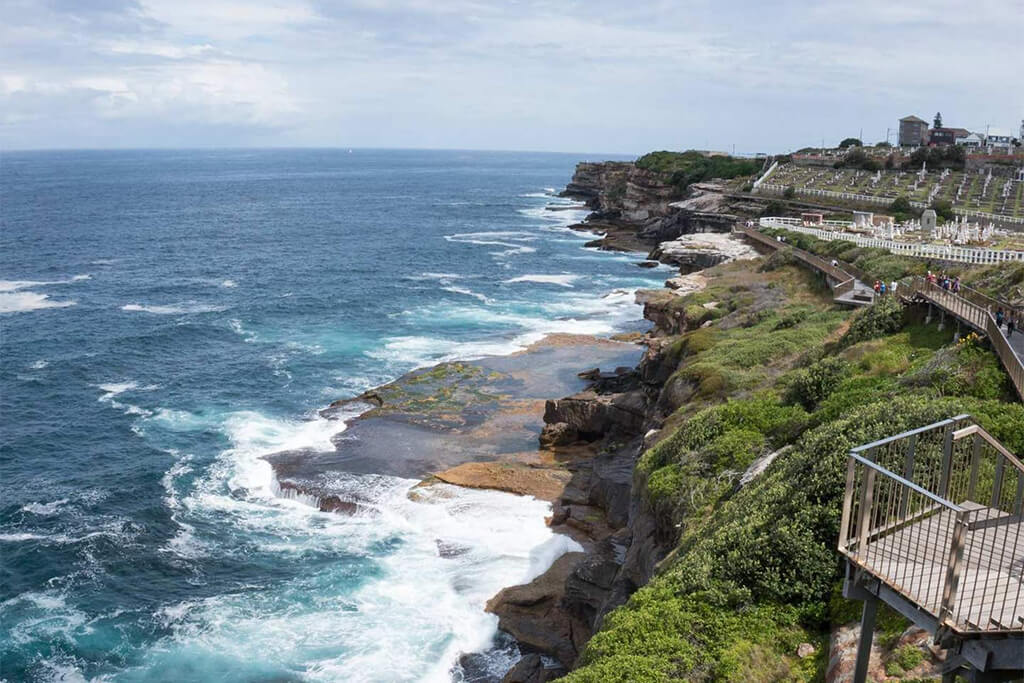 Natural walking paths are frequently created along coastlines. To find one, simply continue down the seashore. Several viewpoints and picturesque locations may be found along seaside walks, from secret coves and beaches to towering cliff faces that provide breathtaking views of the ocean, nesting birds, rock pools, and inlets. 
Wrapping Up
Sydney is a popular travel destination because of the wide range of activities it provides. You can explore many Free things to do in Sydney. You may pack your itinerary for your Australian trip with these activities. There are amazing parks and fascinating beaches that provide peaceful vacations. At a restaurant, bar, or nightclub, the unwinding can last the entire evening. 
Read also: Places to Visit in the USA
Stay tuned to this space for more informative content your way!
Frequently Asked Questions
Sydney is at its most pleasant between September and November and February and May, when there are fewer visitors and the weather is more agreeable.
Beautiful free beaches, parks, and scenery abound in Sydney, and certain publicly accessible cultural events. 
The top free activities include exploring one of the many seaside hikes in Sydney, such as the Bondi to Coogee walk, and utilizing the free entry to The Rocks' Museum of Contemporary Art Australia and the Australian National Maritime Museum.
Depending on how long your journey is and what else you intend to see, set aside at least four days for Sydney.