India is a land that all people desire to see. An extraordinary, eternal, endless, and timeless beauty that comes with panoramic views, fascinating destinations, brimming culture, widespread flora and fauna, adrenaline rush activities, vibrant culinary experience, inexhaustible greenery, gigantic mountains, golden & white beaches, and much more.
India is a Colorful and Bright Country
There are so many enduring and alluring tourist places in India that are worth visiting; moreover, each comes with something extra that leaves no option of planning it tomorrow, you feel like planning it today and exploring the effervescent parts that give something additional and special. 
So Planning it Today? But How? Where?
There is no better place than this blog where I have put all the gorgeous tourist destinations in India with important details. All these are must visit in this lifetime.
Let's begin the beautiful series of tourist places in India now…
1. Manali-
Throw away the Monday blues and plan a fantastic trip to the chill place- Manali. Whenever it comes to the summertime of the year, you often start looking for a cool location where you can enjoy yourself with your family at a suitable temperature, Manali comes on top of the tourist places. The snow-covered mountains and the widespread greenery make it a perfect destination.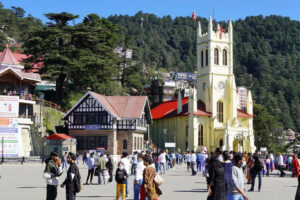 You can enjoy paragliding, rafting and mountaineering, and more adventurous sports with nature's walk.
Reaching here is easy from Airport- Bhuntar 50 km, and the Railway station- Chandigarh and Pathankot 291 Km.
Also Read- Distance From Shimla to Manali
2. Srinagar, Kashmir-
Well, the said heaven on earth, Srinagar is one of the top and favorite tourist places that are rich in hospitality and brings you the best of nature. Planning a family trip to this place is always a hit and brings the best of delightful experiences.
You can enjoy visiting the attractions like Dal Lake, Shalimar Bagh, Tulip Garden, Pari Mahal, and Chashme Shahi.
Some major airlines like Vistara, AirAsia, Air India, and SpiceJet have flights on the Delhi-Srinagar route and then train as well.
3. Shimla, Himachal Pradesh-
Whenever bored and the weekend is on the way, Shimla is the first destination to hit on the mind. "Khali bethe hain Shimla Chalte hain" well, a very common thought to appear in the mind when a group of friends sees the weekend coming. Shimla is a famous retreat among travelers with charismatic charm and natural hits.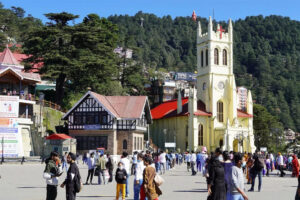 You can enjoy shopping on Mall Road, a train ride from Kalka to Shimla, and discover Johnnie's Wax Museum.
The easiest way to reach Shimla is by driving from your car or by the comfortable Volvo bus as well. Then you can also ride on a train beginning from Chandigarh.
Also Read- Famous Places to Visit in Shimla this Year & Things to Do
4. Goa-
Without any doubt, Goa is an outstanding location and a perfect tourist place in India that brings the mix of booze, party, chilling nightlife, sand beaches, electrifying living, and more. It is a perfect holiday destination that makes the trip fun and chill.
Reaching here is easily possible via air- Dabolim International Airport, rail- Madgaon & Thivim Railway Station, and road by different bus terminals.
You can enjoy the famous cruise from Mumbai to Goa, different water activities, market outings, and the famous Sunburn Festival in December.
Also Read- Top 20 Places to Visit in Goa and Exciting Things to Do
5. Andaman-
Well, if you have been the one who has always been afraid of water, then diving into the Andaman deep sea and throwing your fear out is imperative. You will be delighted with the water activities and the aqua life that will pull you towards itself again n again. It feels nowhere less than a water paradise.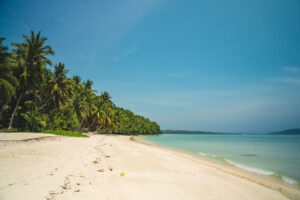 You can reach via air- Vir Savarkar Airport in Port Blair, via sea with Ships plying between Haddo Wharf Port in Port Blair and different cities.
You can enjoy different activities like scuba diving, snorkeling, & parasailing
6. Coorg-
I recently went there and trust me, it has been an amazing experience. The green cover and the mesmerizing locations cannot be skipped from your bucket list. One of the most beautiful and safe tourist places to visit in India is Coorg.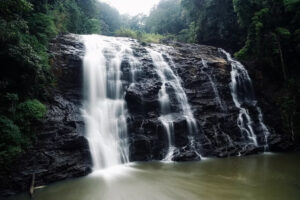 Reaching here is possible by air with the nearest domestic and international airports and by rail from Mysore Junction and via road with a 238 km long road trip.
You can enjoy sightseeing of Abbey Falls, Nalknad Palace, Barapole River, Brahmagiri Peak, Iruppu Falls, Nagarhole National Park, etc.
7. Rajasthan-
You must be thinking how am I going in the list, sometimes cold, chilling, water, green, sand and now coming to the culture? Every corner of Rajasthan gives you the best blend of culture of the country. The discerning history, majestic forts, lip-smacking delicacies, warm crowd, and many romantic activities to enjoy. It is an ideal honeymoon destination as well.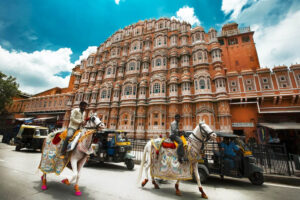 Reaching here is not a mess as different cities are well-connected by air- Jaipur International Airport, the road via different highways & expressways, and trains.
There are so many things to do here like Desert camping, traditional products shopping, Pushkar Fair, Safari rides, heritage tours, and more.
Also Read – Top Places to Visit in Jaipur & Attractions to Explore
8. Sikkim-
It is needless to say that no northeastern part of India is lesser than a paradise. When it comes to natural beauty then Sikkim is one of the destinations that rejuvenate you. Hide yourself in the arms of nature, and enjoy the thrilling adventures and the exotic wildlife.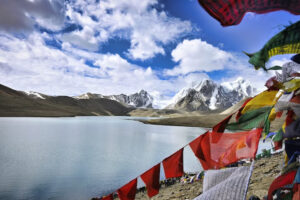 You can easily reach Sikkim from different cities in India by taking a flight and by train and road as well.
Sightseeing of the popular attractions like Tsomgo Lake, Baba Hanuman Mandir, Lachung, Yumthang Valley, and so many adventures like mountain biking, yak riding, paragliding, etc.
9. Varanasi-
Looking for a spiritual tourist location in India where the vibes are just beautiful then Varanasi. Ornamented with beautiful ghats this place gives the most vibrant feel. Varanasi is a destination that has to be on every traveler's list and the Ganga Arti of morning and evening time makes it an enticing visual.
Reach Varanasi with Lal Bahadur Shastri Airport, Trains and buses are also available from different places in India.
Then you can visit the ghats witnessing the blissful morning and evening Aarti and enjoying the boat rides.
Also Read – Famous Ghats and Tourist Places to Visit in Varanasi
10. Kerala-
Looking for lush green acres of living in the lap of serenity blessed with the best weather then Kerala is the perfect place. Kerala makes a warm welcome to its tourist presenting pleasant weather, aromatic weather, crystal clear skies, etc. all the time.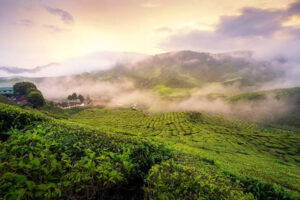 The easiest and most convenient way to reach Kerala is by air having 4 International airports, by train, and by road as well if you want a long road trip.
You can visit many popular places and enjoy different sports like Kayaking, Snorkeling, Canoeing, etc.
Also Read- Top Tourist Places to Visit in Kerala & Things To Do
11. Tawang-
Backpackers! Get ready to explore one of the most beautiful and enchanting tourist places in India. It is a hidden gem that turns out to be the best summer destination where the rivers and mountains capture nature's beauty at its pinnacle. Northeast on the whole is stunning and Tawang is one important part of it.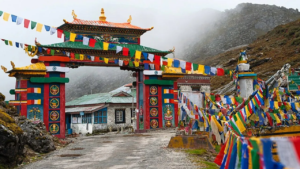 Well, there are not so many airports, so visitors usually fly to Guwahati, but local trains and buses are easily available.
There are so many attractions you can enjoy like Tawang Monastery, Sela Pass, etc. Then you can enjoy different activities like Rappeling, River Rafting, Paragliding, etc.
India is a vast geographical land that countless people visit to get mesmerized by the natural beauty, historic places, diverse range of flora & fauna, lip-smacking food, and much more. Well, the above-mentioned are just a few of the beautiful tourist places in India but important ones giving the perfect view and jaw-dropping natural beauty. So, hope this helps you in planning your next vacation destination in India.