Memorable Honeymoon travel destinations should show shared taste and be personalized rather than clichéd. And this is a special holiday that numerous people will most likely ask you about. 
From Portugal to Japan, these are some of the most thrilling and daring honeymoon locations that come to mind. The blog contains the 10 Famous honeymoon destinations for you. Let's dig deep!
Top 10 Honeymoon Destinations for 2023
1. Maldives
More than 100,000 British citizens visit this Indian Ocean archipelago each year, according to the Maldives government. The Maldives is unlike anywhere else on the planet, with its 26 coral atolls famous for its powder white sand beaches and green seas.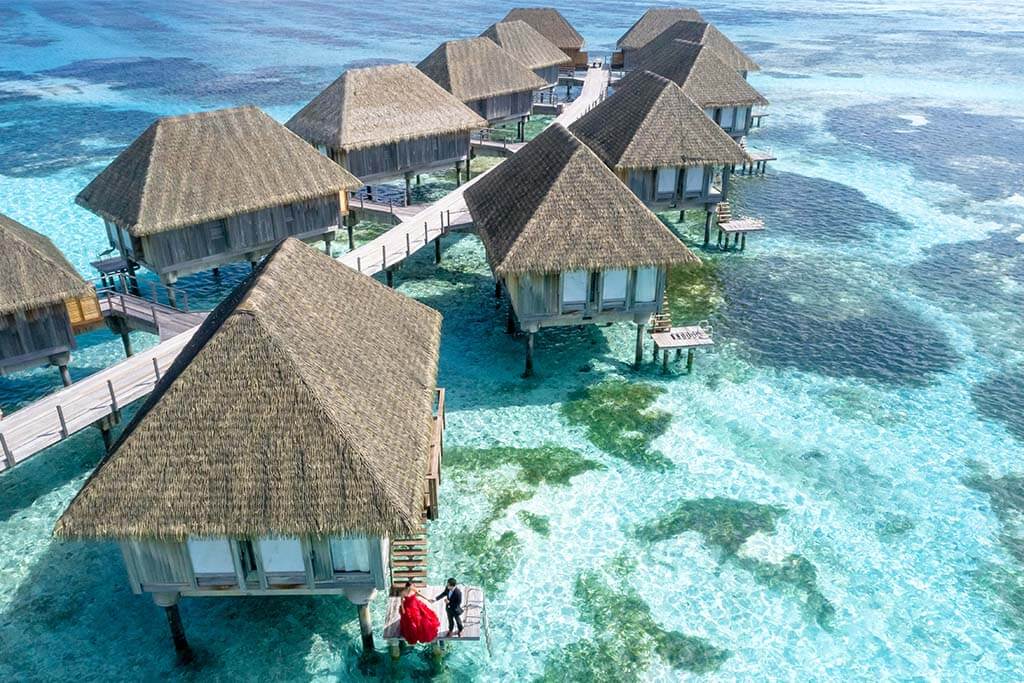 The notion of being stranded in paradise is appealing to newlyweds, but more sophisticated resorts have become seductively romantic and opulent, with everything from underwater clubs to 24-hour spas – two of the attractions at the chic NIYAMA. 
Huvafen Fushi is another pinnacle of barefoot chic, but the Maldives has a new spin that's making it even more appealing to couples: the rise of the all-inclusive, which makes it an extraordinarily reasonable honeymoon destination given its remoteness and high standards. Meeru Island Resort, for example, provides four-star all-inclusive excellence at a reasonable price. 
Also Read – Maldives Islands for the Perfect Vacation
2. The Caribbean Islands
The Caribbean offers all-inclusive arrangements, boutique one-offs, and special treatment for newlyweds. It is among the best tourist destinations for honeymoon. Along with assured sunshine direct flights from around the UK are perfect travel destinations for a honeymoon.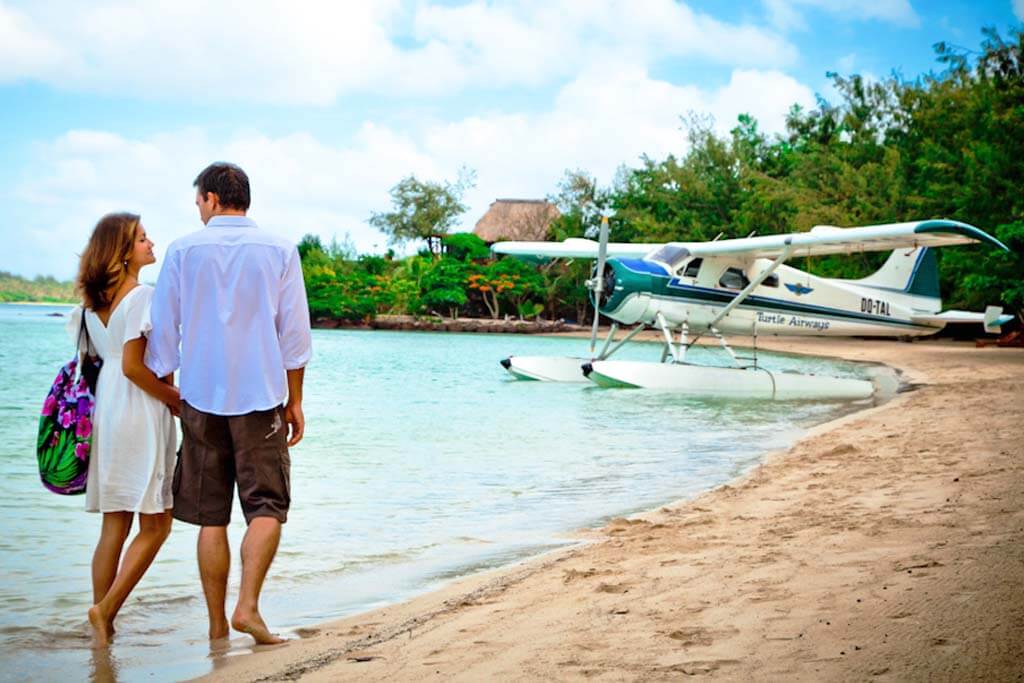 It's a natural choice for a winter honeymoon, but it's also a wonderful deal in the spring and summer. The low season between Easter and July, which also happens to be the wedding season in the UK, is one of the greatest times to visit. The Caribbean offers a wide range of experiences, from the sweltering Latin street culture of Cuba to the beautiful white-sand beaches of the Dominican Republic. Anse Chastenet in St Lucia is a popular destination for UK honeymooners. 
3. Greece 
In terms of fashionable lodging, Greece has had something of a revival in recent years. Its accessibility and the outstanding natural beauty of its mainland and islands make it an excellent honeymoon destination.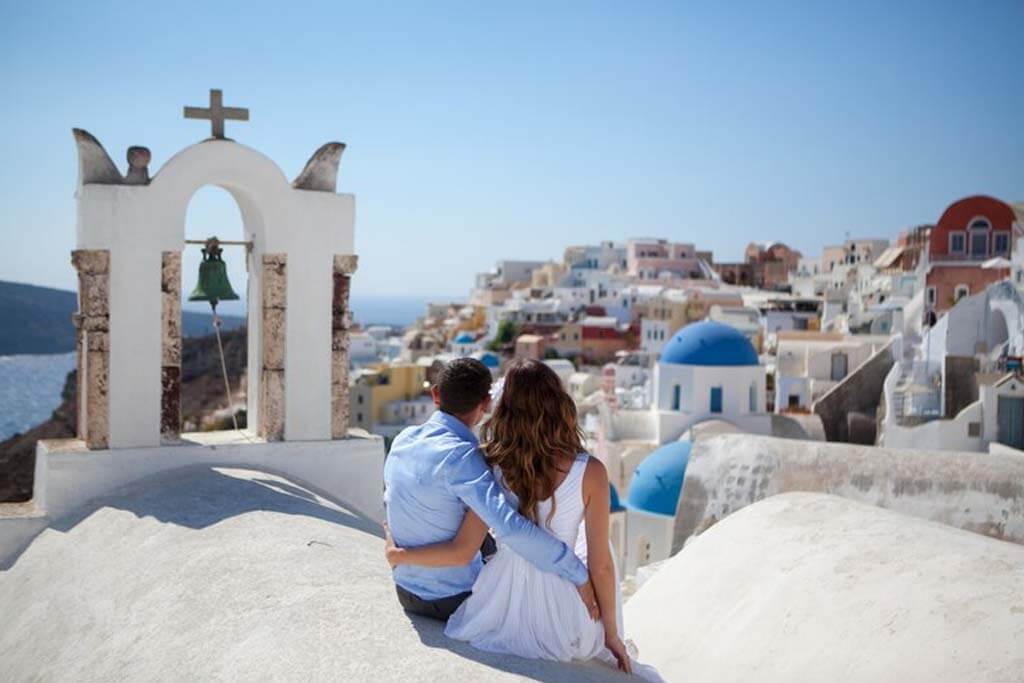 The stunning island of Santorini, which boasts chic boutique retreats like Grace Santorini, is at the top of many people's lists of ideal honeymoon destinations. Paxos is a sluggish pleasure. Simpson Travel provides some beautiful adult-only boutique hotels around Greece, like the eccentric Purple Apricot Hotel on Paxos.
Italy is the best Honeymoon travel destination. The Amalfi Coast, with its lovely towns and villages such as Minori, Ravello, and Sorrento, is unsurprisingly the most popular honeymoon destination in Italy. The hotels along this stretch of beach are among Europe's most sophisticated and romantic.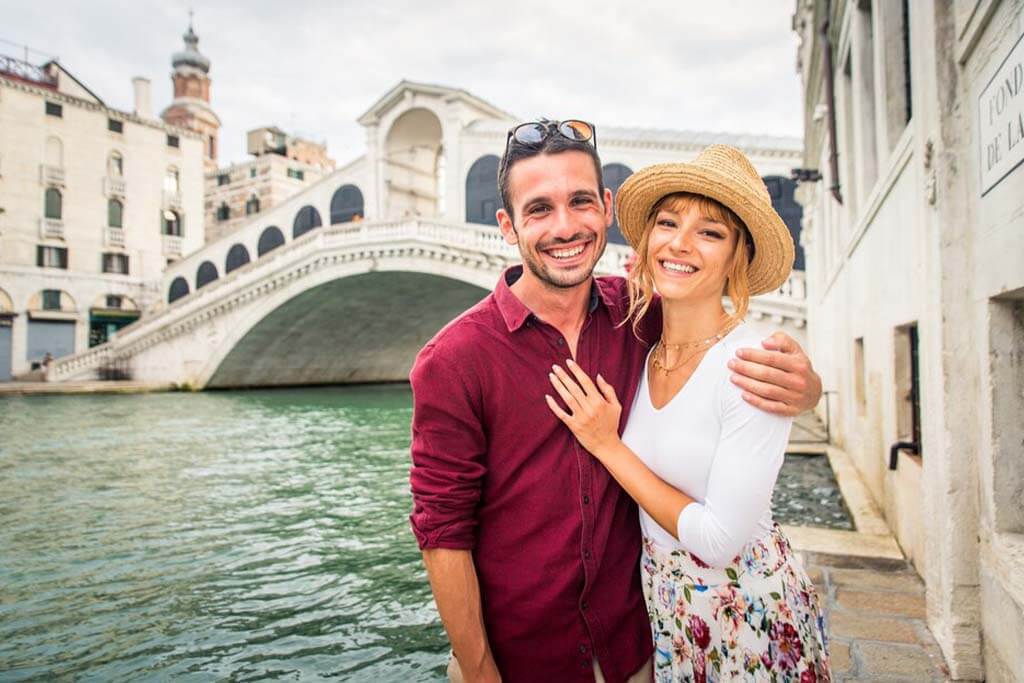 Tuscany is another popular destination, where you can stay at Rocco Forte's Hotel Savoy in the heart of Florence or at the historic Hotel Castello di Casole, which is nestled on a 4,200-acre private estate.
Without the people, Venice is especially attractive in the winter. In the summer, you may visit some of Italy's lesser-known places, such as the Torre di Moravola in Umbria and this charming self-catering villa in Calabria, or go on an autonomous walking tour of Lake Iseo. Other alternatives include a trip to Sardinia's white-sand beaches and a three-city tour of Rome, Florence, and Siena. 
5. Thailand
Thailand remains an exotic destination for UK couples, thanks to good service standards and relatively low long-haul charges.
Most couples combine a trip to Bangkok with a journey down south to islands like Koh Samui or Phuket, or they travel north to the culturally rich heartlands of Chiang Rai and Chiang Mai, where they can do everything from elephant treks to cooking classes. You should also think about bordering Cambodia and Vietnam.
Also Read- Famous Bangkok Street Food Stalls You'll Want to Fly For
6. Africa
Africa is the best known Honeymoon travel destination where you can have two or three adventures in one. A safari followed by a week of beach relaxation is a common combination.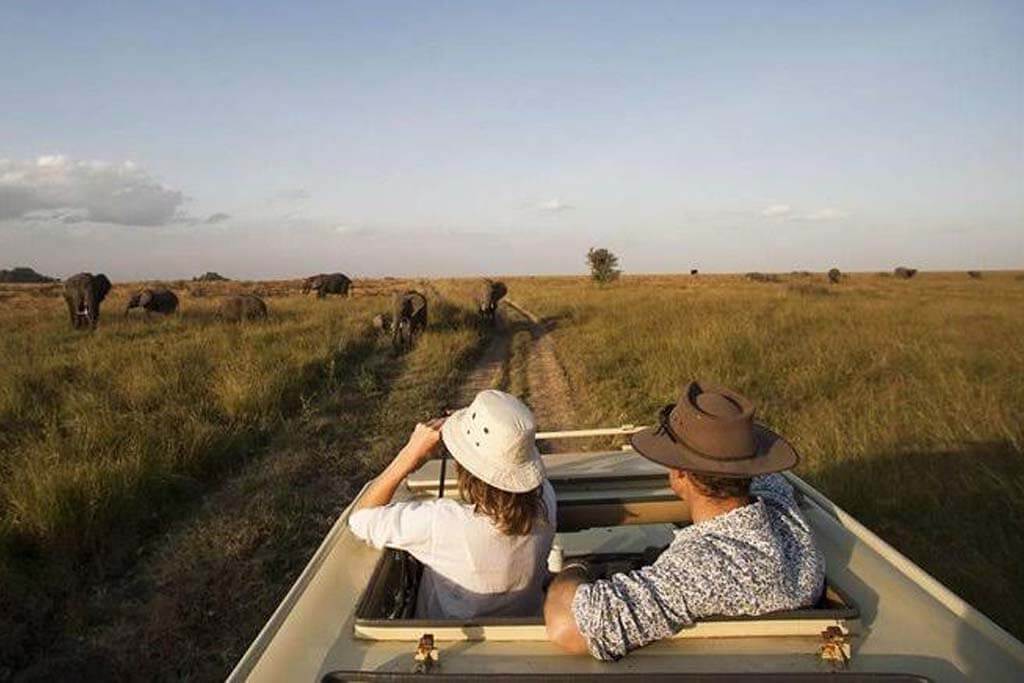 A Tanzania safari combined with a beach stay on the Arabian-meets-African island of Zanzibar is an excellent combination. You may also go on a safari and relax on the beach in Kenya. Travel to South Africa instead and combine Cape Town, the Wine Route, and a safari. Or combine a trip here with a week in Mauritius. Morocco and Egypt are both excellent honeymoon destinations in North Africa, albeit both may be too hot during our summer months. A spring or autumn wedding would be ideal.
7. Mauritius
Mauritius was originally regarded as a five-star destination with three-star accommodations. These places are the Honeymoon travel destinations. That has all changed with the emergence of several fantastic resort hotels that are extremely popular with honeymooners.
There are many advantages to the island in the Indian Ocean. It's a direct overnight trip from the UK with little jet lag. It works well throughout the year.
There is also growing interest in Mauritius' ecological side. Mountains, woodlands, and tropical gardens can be found in addition to the beautiful beaches. See our picks for the top Mauritius honeymoons.
8. Seychelles
The Seychelles are the epitome of beach luxury and are the tourist destinations for honeymoon. You will find incredibly high standards and a pure environment on any island you visit. 
There aren't many all-inclusive resorts here, but there are some major names, such as the Four Seasons Resort and North Island (where William and Kate spent their honeymoon). Beautiful private island resorts like Denis Private Island are ideal for honeymooners on a tight budget. Learn more about honeymoons in the Seychelles.
9. The United Kingdom 
To avoid the inconvenience and stress of flying, many honeymooners opt to stay in the UK. Try The Gilpin in the Lake District for luxury in a lovely setting.
A candlelit dinner will be served in the main house after guests stay in one of the estate's six luxurious suites, indulge in massages at the lakeside spa, and relax in the outdoor Japanese hot tub while sipping Champagne.
Over the past ten years, the self-catering honeymoon market in the UK has significantly changed, thanks to chic hideaways like these romantic retreats in Wales. You'll adore these snug hideaways for two, which include houses once occupied by lighthouse keepers in Cornwall, Devon, the Isle of Wight, Norfolk, and Kent. 
10. Latin America 
The top ten travel destinations for a honeymoon to watch include South America. Brazil and Argentina, which offer some of the world's coolest hangouts and breathtaking natural landscapes, from the desert to the rainforest, are becoming more and more popular as honeymoon destinations.
Stylish Trancoso on Brazil's Bahia coast is a honeymoon destination fit for a fashionista, or you may party in Rio with the jet set. 
Once you're there, Argentina offers fantastic value for the money and a terrific contrast between partying in Buenos Aires and standing atop a Patagonian glacier. If you already know the date of your wedding and are looking for inspiration, you might pick a month. 
Also Read- Famous Tourist Places in Los Angeles that You Shouldn't Miss
Wrapping Up
Here is when you'll discover the ideal weather if you're looking for travel destinations for your honeymoon. It's significant to note that you'll want to take into account more than just when to travel for the greatest weather there may be in some regions. 
You should purposefully avoid specific months due to poor and even dangerous weather, such as sites in the Caribbean Sea and the Gulf of Mexico during the Atlantic hurricane season.